Tripler Army Medical Center Hawaii Military Defense Attorneys
Experienced Tripler Army Medical Center Military Criminal Defense Attorneys
When You Require a Military defense Lawyers in Tripler Army Medical Center
We have successfully fought for and cleared the names of US armed forces personnel living around the world. Read our trial outcomes with various military attorneys.
The unrelenting defense attorneys at Gonzalez & Waddington have earned a reputation for defending American Soldiers, Sailors, Airmen, Marines, and Coasties at bases such as Tripler Army Medical Center. Suppose you are at Tripler Army Medical Center and are suspected of a military offense. In that case, having determined court-martial attorneys can be the difference between being a felon versus winning your case or redeeming your career. Our court martial counsel eagerly represent Hawaii American armed forces personnel in both punitive and administrative cases: Sexual offenses, Murder– Article 118, UCMJ, Aggravated Sexual Assault, Conspiracy – Article 81, UCMJ, or Offenses Against Correctional Custody and Restriction – Article 87b, UCMJ.
For decades our court-martial defense attorneys fervently defend American US military accused of sex crimes, adultery, BAH fraud, Maiming – Article 128a, UCMJ, Aggravated Sexual Contact, Soliciting Commission of Offenses – Article 82, UCMJ, or Self Injury, Without Intent to Avoid Service – Article 134, UCMJ. We also defend against other crimes under military law.
Contact Hard-hitting Hawaii Military Criminal Defense Legal Team
Unlike most military defense counsel or your assigned Army, Navy, Air Force, or Marine Corps defense attorney, taking a dive is not something we commonly recommend. When our defense lawyers handle your case, our military defense attorneys make the military divulge the entire file and present overwhelming proof. We take nearly every charge to a contested trial and fight the allegations in front of a military panel.
Whether you are facing charges for sexual offenses, Death or Injury of an Unborn Child – Article 119a, UCMJ, Rape of a Child under Article 120b, Soliciting Commission of Offenses – Article 82, UCMJ, or Pandering and Prostitution – Article 134, UCMJ, we will fight for you. Our military defense lawyers maintain lighter caseloads than the average free military defense lawyer to concentrate on every client on an individual basis. Your case will not be outsourced to a third party, and we will not push you into a guilty plea at the eleventh hour. Our military counsel has successfully fought military court-martials and administrative separation proceedings in the United States and around the world.
Tripler Army Medical Center Civilian Military Defense Attorneys
Military personnel working at Tripler should hire unyielding court-martial defense counsel to represent them at their military court-martial or ADSEP hearing. If you or a family member are stationed at Tripler Army Medical Center, HI and are accused of a military offense such as Sexual assault, Maiming – Article 128a, UCMJ, Aggravated Sexual Assault, Conspiracy – Article 81, UCMJ, or Indecent Conduct – Article 134, UCMJ or if you are looking at an officer show cause board then call our unyielding military criminal defense counsel while you can.
History of Tripler Army Medical Center, HI
Tripler Army Medical Center in Honolulu, Hawaii, is the largest military hospital in the Asia-Pacific region and the only United Nations Peace Operations Institute in the United States. Located in Hawaii, it is the largest and most important hospital in the Pacific. The new Tripler Hospital at Moanalua Ridge is the second-largest military medical facility in the region.
He was one of the medical pioneers of the United States of America. At the beginning of the 20th century, a small and insignificant medical center in Fort Shafter was an eye-catcher. The small, negligible hospital was built in 1907 and named after Charles Stuart Tripler, a professional and knowledgeable doctor who served in the First World War.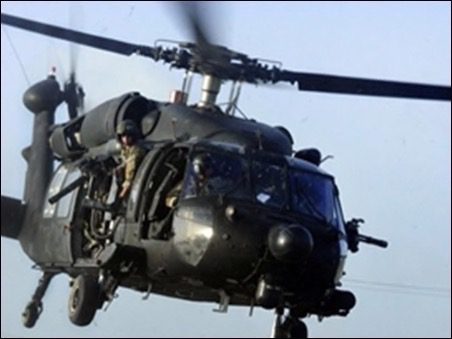 The attack on Pearl Harbor led to the construction of Tripler Army Medical Center. With Tripler, the local governor Robert C. Richardson Jr. wanted to build an impressive complex larger and smaller than Fort Shafter. When the new Tripler Hospital on Moanalua Ridge was completed, it was the tallest building in the Pacific.
It is the only such institute in the United States of America. More than 800,000 beneficiaries in the Pacific Basin are eligible for Tripler care, including active service members from all branches of service, their eligible families, military retirees, and their families, veterans, and many Pacific Islanders. TRISARF includes:
• Education and research services.
• Formal training for peri-professional substance use disorders.
• Health care providers who advise for 6-8 weeks.
• Liaison services for evaluating suspected substance use disorders in outpatient and inpatient hospitals.
Members and families of PCSEs at Tripler Army Medical Center can be found in the Inn at Schofield Barracks (IHG Army Hotels # 228), which is adjacent to the hospital, and at IHG Army Hotels # 719 at Fort Shafter, which is located minutes from Daniel E. Inouye International Airport. In addition, Island Palm Communities provides post housing for Tripler AMC at nearby Fort Shafter, Schofield Barracks, Wheeler AAF, and Helemano.
We weave our daily routines around the importance of family, community, and school connections. Located in the AIEA Town Square shopping mall, we are close to major highways, shipyards, surrounding military facilities, and local businesses. There is plenty of golf, a fully equipped TAMC Physical Fitness Center, the Army Community Theatre performances, equipment programs, and an outdoor Rec Center.
Hawaii Military Defense Lawyers
The Hawaii Consolidated Exchange serves soldiers and airmen and their families around the world. The aim of the exchange is that our customers are the first choice to offer high-quality goods and services at low prices.On average, each address in the city has only 1-2 Internet connections, which is below the average of the total population. However, this is not an unexpected value, as competition between suppliers is not very strong.
In this hospital, there were fewer catheters than expected associated with urinary tract infections. In addition, there were fewer than anticipated central lines related to blood circulation infections in the hospital. As shown in the Hospital Performance Show, hospitals were asked to report their infection data to the Leapfrog Group but decided against it.
To kick off their trip to Tripler, the team met with leaders of Hawaiian Army Medicine to discuss strategies for effective patient care in military health facilities and the importance of solid leadership for the future of Army Medicine. The title of best leader went to the team of the Regional Health Command-Pacific consisting of three soldiers from the Desmond T. Doss Health Clinic, one of the medical departments of the US Army in Korea. Dingle and his team were assisted during the medical trauma simulation by Maj. Dr. Kelli Tavares, the chief physician of general surgery.
Directly on the road from Wahiawa Wheeler Army Airfield on Oahu is also the US Army Garrison Hawaii headquarters, which comprises 24 units and commandos. In addition, Pacific Aviation Museum at Pearl Harbor, The Pacific Aviation Museum, is a non-profit organization founded in 1999 to build an aviation museum in Hawaii.
The coral pink hue of Tripler Medical Center in Richardson Jr. was inspired by the Royal Hawaiian Hotel in a nearby town and opted for architectural elements. As a result, there were fatalities as far away as Hawaii, the Spanish-American islands, and the Philippines. One example is Galdi, who worked as an Army and Baylor employee at Tripler. He developed a lifesaving massive transfusion protocol that showed significant cost savings in blood products and improved patient safety, clinical decisions, and skills.
Fisher House is a temporary residence, not a treatment facility, hospice, or counseling center. Due to changing daylight lengths today and tomorrow, this list is only available online. Ordinary outdoor activities are not possible during this time due to the additional lighting.
Hawaii Civilian Defense Lawyers
Military law forms the backbone of the military's legal system and applies to all active duty, national guard and reserves, and retired armed forces personnel across all branches. If you or someone close to you has been charged with a crime under the UCMJ, you must turn to military defense lawyers for help right away. Find a ferocious civilian military defense attorney . As a former member of the US Army's Judge Advocate General's Corps (JAG), unstoppable military defense counsel, Michael Waddington has a history of helping US Military service members in a court-martial and administrative matters.
Our civilian defense lawyers will handle your case from start to finish. Dedicated and implacable military defense counsel at Gonzalez & Waddington that provide worldwide representation, we provide you with the personal attention you need to fight for your freedom and rights in these stressful times. In addition, our hard-core criminal defense attorneys at Gonzalez & Waddington have experience of crimes committed in the military.
Tripler Army Medical Center, HI Court-martial Defense Law Firm
Our civilian defense attorneys will arrange free counseling to discuss your allegations in detail and explain how they will fight your case, which is different from most military attorneys. Use the contact form contact our ferocious military criminal defense counsel at Gonzalez & Waddington for legal advice. Call to speak to our determined military attorneys .
Click here for: Closing Arguments Template