Aggressive Grafenwöhr, Germany Military Defense Attorneys
When You Need an Army Court Martial Lawyer in Grafenwöhr, Germany
Grafenwöhr Military Defense Lawyers
Our court martial attorneys have successfully defended Army soldiers worldwide, including Germany.
The hard-hitting court-martial defense attorneys at Gonzalez & Waddington have earned a reputation for representing Soldiers at Army installations worldwide. If you are stationed at Grafenwöhr, Germany and are under investigation for a military crime, then hiring the most aggressive court-martial attorney can be the difference between spending decades in prison versus winning your case or redeeming your career. Our court-martial defense attorneys represent Grafenwöhr, Germany Soldiers in both criminal and administrative matters to include defending service members accused of sexual assault, murder, and other offenses under the UCMJ.
Unlike the majority of civilian court-martial defense lawyers or your assigned US Army lawyer, pleading guilty is an option of last resort. When our lawyers are hired, we make the Army to prove their case beyond a reasonable doubt. We take nearly every case to trial and fight the allegations in front of a military panel.
Our US Army court-martial outcomes speak for themselves. The suspected Soldier and his or her well-being is our chief concern. Our military lawyers maintain smaller caseloads than the usual free Army defense attorney so that we can concentrate on each client individually. Your trial will not be outsourced to a random attorney and we will not intimidate you into taking a dive at the eleventh hour. Our military criminal defense lawyers have successfully fought Army court-martial and ADSEP cases in the U.S. and globally.
We defend US Army soldiers at the following locations in Germany:
Grafenwöhr, Germany Court Martial Lawyers
Call today to consult with a high-powered military defense attorney.
Military personnel working at Grafenwöhr, Germany deserve the best court-martial lawyers available to represent them at their court-martial or administrative separation proceedings.
If you or a family member are stationed at Grafenwöhr, Germany and are suspected of a military offense such as sexual assault or if you are facing an administrative separation, Article 15, show cause board, letter of reprimand or GOMOR, then contact our court-martial defense lawyers right away.
Brief Background of USAG Grafenwöhr, Germany
This army installation is widely known for being one of the largest garrisons of the United States army in Europe. It is also one of the few major military base camps in the region where it is located, which is almost sixty miles far from Nuernberg in Germany, in the beautiful northern part of Bavaria. This military base camp is quite close to the German city Grafenwoehr. This is one of the main NATO training areas operating in Europe and was first set up in 1907 by Prince Luitpold of Bavaria. The initial purpose of this installation was to train all Bavarian III Corps troops for the Second World War.
Present Day Life at the Grafenwöhr, Germany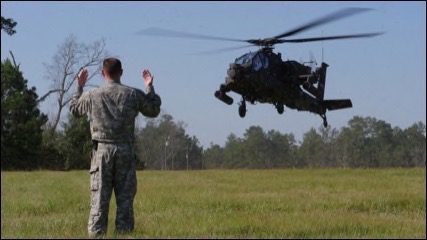 At present, this military base camp provides direct support to the main Grafenwoehr Training Area, the Combat Maneuver Training Command and the 7th Army Joint Multinational Training Command. Almost forty thousand military troops and civilians call this base camp their home currently. The military camp is also responsible for commanding, operating and controlling other military installations in and around Grafenwoehr, Hohenfels and Vilseck, in order to ensure that all other stations are provided with complete support, to train the staff properly and to work for the safety of the residents of these camps.
Grafenwoehr is also known for its vibrant culture and history. Because of the nearby location of the military training camp, the city gains a lot economically. Furthermore, the city is also strategically located such that people can come and go around major tourist attractions easily, such as the Oktoberfest that is held in Munich each year.
The city is also hosting the Office of the Military Representative, the German Army and the management office of the German Army Installation.
Legal Advice at the USAG Grafenwöhr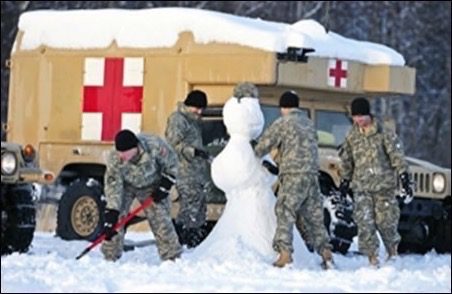 Like other military installations, this military camp also has its fair share of court-martial cases, particularly sexual assault and alcohol related crimes. What is most commonly seen is fistfights breaking out amongst the soldiers, some of which only start in good fun and humor. However, sometimes the situation can take quite an ugly turn and can leave the individuals involved facing a lot of trouble. If this happens, Gonzalez and Waddington can extend their services to those concerned to prevent any major damage from taking place.