Aggressive Baumholder, Germany Military Defense Attorneys
When You Need an Army Court Martial Lawyer in Baumholder, Germany
Baumholder Military Defense Lawyers
Our military criminal defense attorneys have successfully represented Army soldiers worldwide. Check out our case results to learn more.
The aggressive defense attorneys at Gonzalez & Waddington have gained a reputation for defending service members at Army installations worldwide. If you are stationed at Baumholder, Germany and are suspected of a military offense, then hiring the most experienced criminal defense lawyer can be the difference between spending decades in prison versus winning your case or saving your career. Our defense attorneys represent Baumholder, Germany service members in both UCMJ and administrative matters to include defending service members accused of sex assault, drug offenses, and other crimes under military law.
Unlike the majority of civilian court-martial defense lawyers or your assigned Army attorney, pleading guilty is not something we do often. When our attorneys are retained, we make the US Army to prove their case. We take nearly every case to trial and fight the allegations in front of a military panel.
Our Army court-martial outcomes speak for themselves. The suspected service member and his or her future is our primary concern. Our military lawyers keep lighter caseloads than the typically assigned US Army military attorney so that we can concentrate on each case separately. Your case will not be outsourced to a random attorney and we will not push you into a guilty plea at the eleventh hour. Our criminal defense attorneys have successfully fought Army court-martial and ADSEP cases in the U.S. and globally.
Baumholder, Germany Court Martial Attorneys
Our law firm's founding attorney, Michael Waddington is a member of the American Board of Criminal Lawyers. The ABCL is regarded as one of the most honored legal organizations comprised of some of the best criminal defense lawyers in the country. Membership is by invitation only and is exclusive to extremely experienced defense attorneys that have defended 50 or more felony trials, and must have won 35 or more jury trials.
USAG Baumholder Military Lawyers
Military servicemen and women are stationed at various overseas locations in Europe. Germany has a large concentration of US Army soldiers. While this proves to be an enriching and delightful experience for many, the fact remains, that one can obviously not enjoy their time in
Germany
if they are under investigation or accused of a crime under the UCMJ. Military men and women stationed at Baumholder can rely on the military lawyers at
Gonzalez & Waddington
to assist them should they find themselves in need of professional legal advice. We have worked tirelessly to build up our reputation as one of the best military law firms in the world.  We have worked with men and women who have faced a variety of criminal allegations under the UCMJ, all over the world.
Brief Background of the USAG Baumholder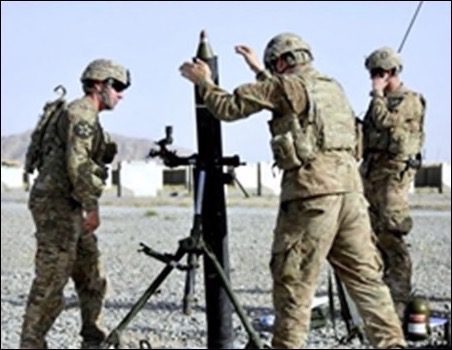 Many military personnel also refer to this military base as "The Rock." The USAG Baumholder is home to the biggest number of military troops of the United States army who have been posted overseas.
This military installation was actually constructed by Germany in 1937 and it was initially meant to be a training area for troops for the Third Reich. During the Second World War, many German and Austrian soldiers were trained at this camp. This was handed over to the American forces in 1945 when the German forces surrendered. Until 1951, however, this was primarily occupied by the French. During the same year, many American troops were posted here and they began to set up a life over here with their families. At present, more than thirteen thousand American troops, civilian airmen and their families reside at this military base.
Current Status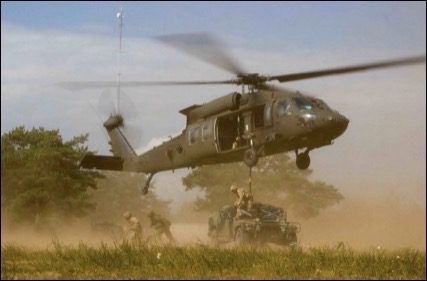 The main mission of this military base is to plan and execute various missions to protect the troops, provide support to the garrison and the individuals deployed overseas. In addition to this, the garrison also focuses on maintaining the relationship between the Germans and the Americans. Most of the operations over here are controlled and monitored by the 1st Armored Division, which aims to support the Commander of regional combat. Since 2012, this military garrison is also known as one of the reporting garrisons for the United States Army Garrison Baden-Wurttemberg.
We defend US Army soldiers at the following locations in Germany:
Our hard-hitting Army military defense attorneys will use our experience to fight your court-martial or administrative separation (ADSEP) case at Baumholder, Germany.
Call today to speak with an experienced court-martial defense attorney.
Military personnel working at Baumholder, Germany merit the best military defense lawyers available to defend them at their court-martial or ADSEP hearing.
If you or a loved one are stationed at Baumholder, Germany and are accused of a military crime such as sex assault or if you are facing an administrative separation, Article 15, show cause board, letter of reprimand or GOMOR, then contact our court-martial defense attorneys today.