When You Need an Army Court Martial Lawyer
Fort Huachuca Military Defense Lawyers
We have successfully defended and acquitted Army soldiers across the USA. Check out our case results to learn more.
Aggressive Fort Huachuca, Arizona Military Defense Attorneys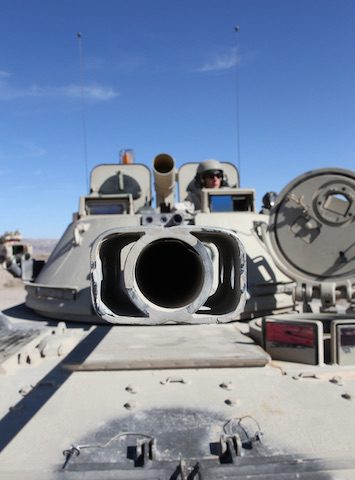 Located less than 15 miles north of the Mexican border, Fort Huachuca operates under the auspices of the United States Army Installation Management Command. The 2010 United States census states that 6,500 active-duty soldiers, 5,000 civilian employees, and 7,400 military families called Fort Huachuca home. More than 18,000 people visit Fort Huachuca throughout the day, which makes the base one of the busiest bases in the Army's network.
A Rich History of Protecting Americans
The Army established Fort Huachuca to counteract the growing threat posed by the Chiricahua Apache tribe. After subduing the Native American uprising, army officials turned their attention to the volatile Mexican border. The army selected the Fort Huachuca site for the hills that acted as barriers to enemy incursions. General Pershing operated out of Fort Huachuca in 1916 and 1917 during the failed Punitive Expedition.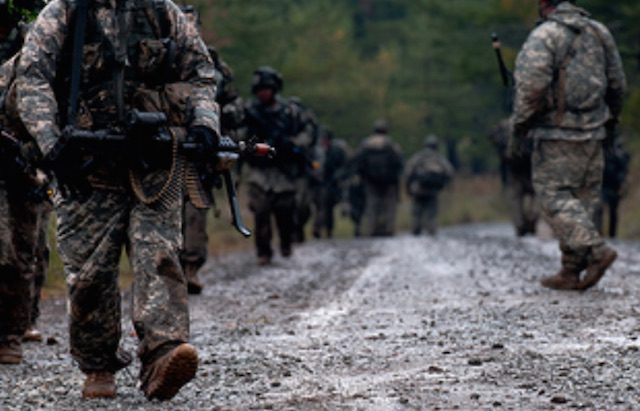 In 1933, the 10th Calvary came to Fort Huachuca to replace the 25th Infantry Regiment. By the beginning of World War II, the army base covered more than 71,000 acres and housed about 25,000 enlisted soldiers. Fort Huachuca receives critical acclaim for being one of the first arm bases to host a military division comprised of African Americans. On February 1, 1954, Fort Huachuca embarked on its current mission, which involves leading the development of electronics warfare for the United States military.
Fort Huachuca in the 21st Century
The primary units that operate out of Fort Huachuca include the United States Army Intelligence Center and United States Army Network Enterprise Technology Command. Both units focus on devising and implementing strategies that leverage cutting-edge electronics technology. Fort Huachuca also is the home of the Army Auxillary Radio System. The army installation operates a radar-driven aerostat that the Drug Enforcement Agency (DEA) maintains for the agency's use. Because of its advanced electronics capability, Fort Huachuca acts as a base for the DEA to run it drug interdiction programs

Receiving the Best Military Legal Advice in Fort Huachuca
The Fort Huachuca military defense lawyers from Gonzalez & Waddington provide the best possible legal representation for the brave men and women that serve in the United States military. After dedicating your life to serve your country, why should you allow a team of military prosecutors force you to lose everything that you worked hard for during your military tenure? Best-selling author and militarily law expert Michael Waddington aggressively fights for his clients inside of courtrooms typically stacked against defendants. Mr. Waddington has won several high profile military criminal cases, as well as helped soldiers facing Article 120 charges.
Make calling Gonzalez & Waddington the first item on your to-do list immediately after you receive notice of the military's intention of ruining your outstanding career.
When You Need an Army Court Martial Lawyer in Arizona
The hard-hitting criminal defense lawyers at Gonzalez & Waddington have developed a reputation for defending service members at Army installations such as Fort Huachuca. If you are stationed at Fort Huachuca and are accused of a military offense, then retaining the most aggressive criminal defense lawyer can be the difference between getting convicted versus winning your case or redeeming your career. Our military lawyers represent Army service members in both UCMJ and administrative matters to include representing Marines suspect of sexual assault, theft, and other crimes under military law.
Unlike the majority of civilian-military defense lawyers or your assigned Army lawyer, pleading guilty is an option of last resort. When we are retained, we force the US Army to prove their case beyond a reasonable doubt. We take nearly every case to trial and fight the allegations in front of a military panel.
Our US Army court-martial outcomes speak for themselves. The suspected Soldier and his or her well-being is our principal concern. Our military criminal defense attorneys keep smaller caseloads than the usual assigned US Army defense lawyer so that we can focus on every client separately. Your trial will not be outsourced to a random lawyer and we will not bully you into pleading guilty at the eleventh hour. Our military lawyers have successfully fought US Army court-martial and ADSEP cases in the United States and around the world.
Fort Huachuca Court Martial Lawyers
Our firm's founding partner, Michael Waddington, graduated from Temple University School of Law in Philadelphia, PA and is a current member of the American Board of Criminal Lawyers. The ABCL is known as one of the most esteemed legal groups comprised of some of the top defense attorneys in the United States. Entry is by invitation only and is exclusive to extremely experienced defense lawyers that have at least 10 years of experience defending criminal cases, at which time they must have defended 50 or more felony cases, and must have won 35 or more jury trials.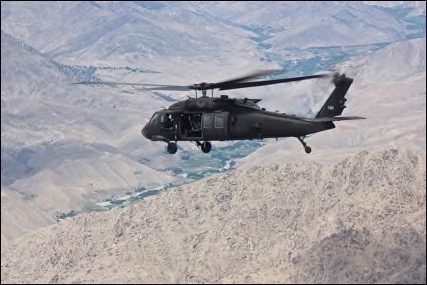 Moreover, he was voted a "Super Lawyer" in Georgia and is ranked Superb on AVVO.com. A few of his cases were made into documentary films, such as, "The Kill Team." He also regularly instructs criminal defense attorneys on trial advocacy.
Our high-powered Army court-martial defense attorneys will use our skills to defend your court-martial or administrative separation case at Fort Huachuca.
Call today to speak with a hard-hitting court-martial attorney.
Military personnel working at Fort Huachuca merit the best military lawyers available to defend them at their court-martial or administrative separation (ADSEP) hearing.
If you or a family member are stationed at Fort Huachuca, AZ and are suspected of a military crime such as sexual assault or if you are facing an administrative separation, Article 15, show cause board, letter of reprimand or GOMOR, then call our court-martial defense lawyers immediately.