Statute of Limitations in a Military Court-Martial
Military court-martial lawyers
Double Jeopardy in a Military Court-Martial Trial
No person may, without his consent, be tried a second time for the same offense. Article 44(a); U.S. CONST. AMEND V.
When Jeopardy Attaches
A proceeding which, after introduction of evidence but before a finding, is dismissed or terminated by the convening authority or on motion of the prosecution for failure of available evidence or witnesses without any fault of the accused, is a trial. Article 44(c). In the military, jeopardy does not attach until an accused is put to trial before the trier of the facts. See United States v. Ragard, 56 M.J. 852, 855 (A. Ct. Crim. App. 2003).
In a military judge alone case, jeopardy attaches after an accused has been indicted and arraigned, has pleaded and the court has begun to hear evidence. See United States v. McClain, 65 M.J. 894 (A. Ct. Crim. App. 2008) (citing McCarthy v. Zerbst, 85 F.2d 640, 642 (10th Cir. 1936)). In a panel case, this occurs when the members are empaneled and sworn. United States v. McClain, 65 M.J. 894 (A. Ct. Crim. App. 2008) (citing Serfass v. United States, 420 U.S. 377, 390-91, 95 S. Ct. 1055, 43 L. Ed. 2d 265 (1975)).
Withdrawal of charges after arraignment but before presentation of evidence does not constitute former jeopardy, and denial of a motion to dismiss charges at a subsequent trial is proper. United States v. Wells, 26 C.M.R. 289 (C.M.A. 1958).
Legal Defenses Available in a Military Court-Martial
Double jeopardy does not attach when charges are dismissed for violating the statute of limitations. Thus, the government is not barred from prosecuting the accused on a charge sheet that had properly been received by the summary court-martial convening authority within the period of the statute, following dismissal of charges for the same offense (but on a different charge sheet) that was not received within the period of the statute. However, if evidence was introduced in the first proceeding, the first is considered a trial and jeopardy attaches. United States v. Jackson, 20 M.J. 83 (C.M.A. 1985).
When Former Jeopardy Bars a Second Trial
A determination that jeopardy attaches does not end the analysis. Double jeopardy bars retrial only when the military judge or the panel has made a determination by regarding guilt or innocence. See United States v. McClain, 65 M.J. 894 (A. Ct. Crim. App. 2008); United States v. Germono, 16 M.J. 987, 988 (A.C.M.R. 1988). An accused is "acquitted" only when a ruling of the judge actually resolves some or all of the factual elements of the offense charged in the accused's favor, even if some or all of that resolution may be incorrect. See United States v. McClain, 65 M.J. 894 (A. Ct. Crim. App. 2008) (citing United States v. Hunt, 24 M.J. 725, 728 (A.C.M.R. 1987) and United States v. Martin Linen Supply Co., 430 U.S. 564, 572 (1977)). Retrial for offenses was not barred when the military judge granted a defense motion to dismiss on speedy trial grounds after hearing evidence in the first trial, but before entering findings. United States v. McClain, 65 M.J. 894 (A. Ct. Crim. App. 2008).
Same Offense. Once tried for a lesser offense, accused cannot be tried for a major offense that differs from the lesser offense in degree only. Trial for AWOL bars subsequent trial for desertion. United States v. Hayes, 14 C.M.R. 445 (N.B.R. 1953).
"The protection against double jeopardy does not rest upon a surface comparison of the allegations of the charges; it also involves consideration of whether there is a substantial relationship between the wrongdoing asserted in the one charge and the misconduct alleged in the other." United States v. Lynch, 47 C.M.R. 498, 500 (C.M.A. 1973) (doctrine of former jeopardy precluded another trial for unauthorized absence from different unit and shorter time period). But see United States v. Robinson, 21 C.M.R. 380 (A.B.R. 1956) (permitting, after conviction for an AWOL and after disapproval of findings and sentence by the convening authority, trial for AWOL for the same period but from a different unit than was previously charged); United States v. Hutzler, 5 C.M.R. 661, 664 n.3 (A.B.R. 1951).
Nonjudicial punishment previously imposed under Article 15 for a minor offense and punishment imposed under Article 15 for a minor disciplinary infraction may be interposed as a bar to trial for the same minor offense or infraction. R.C.M. 907(b)(2)(D)(iv).
Mistake of Fact as a Defense in Sexual Assault Cases
"Minor" normally does not include offenses for which the maximum punishment at a general court-martial could be dishonorable discharge or confinement for more than one year. MCM, pt. V, paragraph 1.e.
If an accused has previously received punishment under Article 15 for other than a minor offense, the service member may be tried subsequently by court- martial; however, the prior punishment under Article 15 must be considered in determining the amount of punishment to be adjudged at trial if the accused is found guilty at the court-martial. United States v. Jackson, 20 M.J. 83 (C.M.A. 1985); see UCMJ art. 15(f); R.C.M. 1001(c)(1)(B); United States v. Pierce, 27 M.J. 367 (C.M.A. 1989) (accused must be given complete credit for any and all nonjudicial punishment suffered—day-for-day, dollar-for-dollar, and stripe-for- stripe).
What Is Double Jeopardy under The Constitution?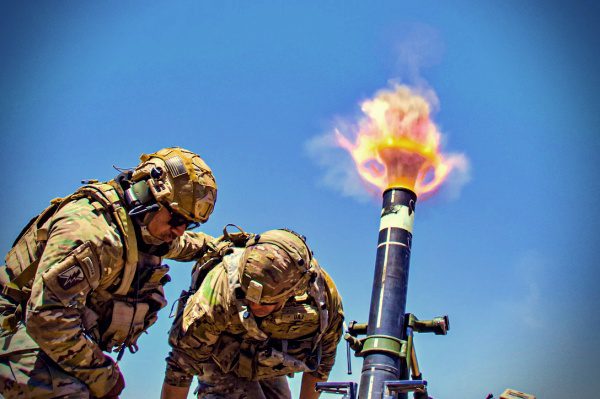 In other words, once a case has reached this conclusion, double delay can be used to protect a defendant from being twice prosecuted for the same offense. Jeopardy ends when the jury delivers a verdict, and the judge delivers a verdict of acquittal and sends the case back to a grand jury for sentencing. Courts have gone off the rails by creating a new double jeopardy rule that allows the president to pardon a defendant before a federal trial and block federal indictments in advance.
The US Supreme Court ruled in the 1824 United States v. Perez case that the double jeopardy clause does not protect a defendant if the trial ends with a verdict delivered by a hung jury or a judge. However, the clause does not prevent the state or federal government from prosecuting another defendant for the same offense.
The catch with this rule is that a suspect can be prosecuted by authorities, states, or two different states for the same crime. However, the Supreme Court found that sovereigns have their misdemeanors, which means that in this type of case, the defendant cannot be prosecuted for both of the same crimes.
In 1922, the Supreme Court undermined the double-judge clause, except the Fifth Amendment, permitting state and federal prosecutors to file separate charges for the same alleged crime.
The dual endangerment clause provides that federal and state laws protect defendants from being punished for the same crime. In addition to excluding subsequent prosecution for the offense described above, double jeopardy excludes successive prosecutions of defendants prosecuted for minor, related or common offenses. In addition, double jeopardy prevents states from prosecuting and punishing a defendant for the same crime after an acquittal or conviction.
The Fifth Amendment to the US Constitution includes a double risk clause, and many state constitutions also protect people prosecuted for the same crime. The prohibition on putting someone in danger twice for the same offense has real significance because states cannot convict a defendant two or three more times without passing a separate statutory provision defining different crimes. If a state does not grant this right to a defendant, it still enjoys the protection of the first ten constitutional amendments, which apply only within the jurisdiction of the state.
A state can prosecute a person who does not prevent the federal government from pursuing the same offense or vice versa. So, for example, if a suspect is convicted on a charge of kidnapping a victim across state lines, that conviction can be punished by the state without involving the government.
For example, if a judge dismisses the charges in a preliminary hearing for lack of evidence, that does not prevent the government from bringing a new charge of the same offense at this time. If the case is a de novo case, it can be challenged before a lower court, and a finding of sufficient evidence to sentence the accused by the lower court does not infringe the double jeopardy clause. For example, a second trial following a miscarriage of justice does not necessarily violate double jeopardy if the miscarriage of justice ends in a trial in which the Supreme Court did not deliver the guilty verdict (e.g., USA v. Retrial), the conviction is overturned in a new trial, overturned on appeal, and ancillary proceedings such as Habeas corpus are not violated by double jeopardy if the verdict is.
The Supreme Court ruled in Blockburger v. the United States that if the same act or transaction constitutes a violation of two different legal provisions, a test must be used to determine whether the two violations are the same since one provision requires proof of additional facts and the other does not. Thus, the court repeated Blockburger's decision (284 U. S. 299 (1932) in the United States v. Dixon, 509 US 688 (1993), and regulated a test for whether two offenses under the double-jeopardy clause could be the same offense.
The constitutional prohibition on double jeopardy should protect individuals from the risks of trial and possible conviction for an alleged crime. In terms of fairness and finality, the drafters of the Constitution included theirs to prevent the government from sentencing and to punish defendants twice.
For example, a prosecutor can take certain measures before danger occurs, such as dismissing an indictment or preventing the prosecutor from bringing the same person to trial twice for the same crime. The danger is not conditional on an admission of guilt by the accused or deferred prosecution. A defendant is never in legal danger unless subsequent prosecution is prohibited.
While the Fifth Amendment text refers to threats to life and body parts, the Supreme Court has stated that the protection of the same crime from prosecution extends to crimes, misdemeanors, and juvenile justice, as well as potential punishments. The wording of the life and limb clause seems to restrict its application to capital crimes and corporal punishment, but that is not the case.
For centuries, the Supreme Court has operated on the questionable logic that it is permissible for state and federal prosecutors to indict the same person in two different jurisdictions for the same crime. While lawmakers have expanded law enforcement and state weapons to punish defendants in recent decades, the court has overridden its duty and constitutional protections, killing due process by eliminating double jeopardy. Under current rules, if the accused gambles and is found guilty in a state court, the federal prosecutor (whose criminal law provides higher penalties) can initiate a second case by replacing his sentence with the state's verdict.