November 28, 2011
Marisa Taylor and Chris Adams / McClatchy Newspapers
WASHINGTON — By the time Marine Staff Sgt. Jamie Walton went to trial on rape charges, his accuser had changed her story several times.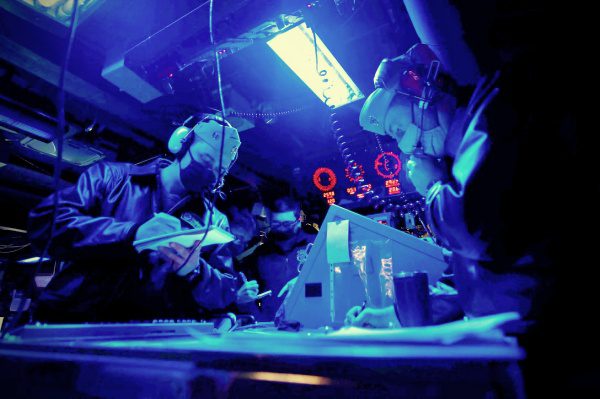 A military lawyer who evaluated the case told Walton's commander they didn't have enough evidence to go to trial on sexual assault charges. The prosecutor even agreed. But the Marines ignored the advice.
"Everyone knew I didn't rape her," said Walton, who was acquitted of the charge last year. "But they went ahead with the trial anyway."
Walton's questionable prosecution clashes with the public's perception of a soft-on-rape military. A McClatchy analysis found that the military is prosecuting a growing number of rape and sexual assault allegations, including highly contested cases that would be unlikely to go to trial in many civilian courts.
However, most of the accused aren't being convicted of serious crimes.
Such results are provoking cynicism within the armed forces that the politics of rape are tainting a military justice system that's as old as the country itself.
"In the media and on Capital Hill, there's this myth that the military doesn't take sexual assault seriously," said Michael Waddington, a former Army judge advocate who now defends the cases. "But the reality is they're charging more and more people with bogus cases just to show that they do take it seriously."
McClatchy's review of nearly 4,000 sexual assault allegations demonstrates that the military has taken a more aggressive stance. Last year, military commanders sent about 70 percent more cases to courts-martial that started as rape or aggravated sexual-assault allegations than they did in 2009.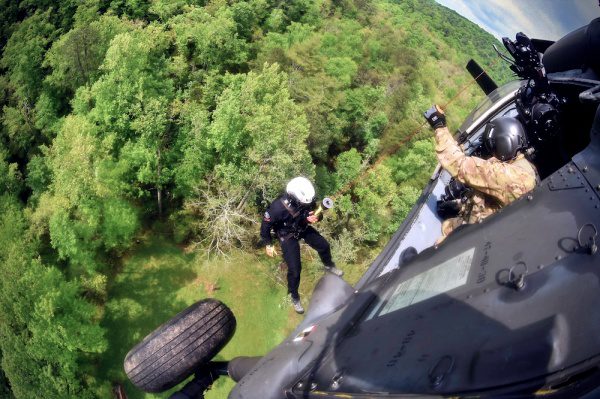 However, only 27 percent of the defendants were convicted of those offenses or other serious crimes in 2009 and 2010, McClatchy found after reviewing the cases detailed in the Defense Department's annual sexual assault reports. When factoring in convictions for lesser offenses — such as adultery, which is illegal in the military, or perjury — about half the cases ended in convictions.
The military's conviction rate for all crimes is more than 90 percent, according to a 2010 report to Congress by the Pentagon.
"The pendulum has swung," said Victor Kelley, a former federal prosecutor who's a defense attorney with the law firm National Military Justice Group. "It may be true that years ago some of these allegations weren't given the attention they deserved. But now many of them are given more deference than they're due."
But legal officials with all four military branches say the low conviction rate shows how difficult it is to convict the suspects, not that innocent people are being sent to trial. One common problem in all courts — military and civilian alike — is that a sexual assault victim's behavior comes under attack as much as that of the accused does. As a result, juries may not convict despite hearing significant evidence that a rape occurred.
Making acquittals even more likely, the military is prosecuting more contested cases under a controversial law that broadens the definition of sexual assault. Under the 2006 law, the military can argue that a victim was sexually assaulted because she was "substantially incapacitated" from excessive drinking and couldn't have consented.
"What would you have us do? Tell the victim she can't get justice just because it's a hard case?" asked Timothy MacDonnell, an Army prosecutor who retired in 2008. "Then you're saying to sexual predators, 'Just be careful and make sure you do it in private and you'll get away with it.' "
In dozens of interviews, however, a wide range of people who are involved in the military justice system questioned whether the military was weighing the proper legal considerations when deciding whether to take criminal action.
Unlike in the civilian justice system, a military commander, not a prosecutor, makes the final call on whether to press charges. At times, the commanders disregard their legal advisers' recommendations and pursue allegations of sexual assault, raising concerns that the anti-rape campaign of advocacy groups and Congress is influencing them.
Even some prosecutors say the strategy has backfired, making it more difficult to crack down on the crime in general.
"Because there is this spin-up of 'We have to take cases seriously even though they're crap,' it creates a kind of a climate of blase attitudes," said one Navy prosecutor, who asked to remain anonymous because she feared retaliation for speaking out.
"There is a pressure to prosecute, prosecute, prosecute. When you get one that's actually real, there's a lot of skepticism. You hear it routinely: 'Is this a rape case or is this a Navy rape case?' "
The reality, of course, is many women and men are raped or sexually assaulted in the military. When confronted with the crime even now, some commanders aren't aggressive enough in cracking down, many from all perspectives agree.
North Carolina native Stephanie Schroeder, for instance, said her superiors were unsympathetic after a fellow Marine followed her into a women's bathroom and raped her.
Her superior said, " 'Don't come bitching to me because you had sex and changed your mind,' " recalled Schroeder, who's since joined a lawsuit alleging that the military failed to protect her from the 2002 assault.
Her attacker was never punished, Schroeder said, while she was disciplined after her commanders concluded that she'd lied.
A federal judge is expected to decide soon whether to give Schroeder and others class action status in suing the military.
But many military attorneys describe cases such as Schroeder's as isolated instances that garner most of the attention and outrage.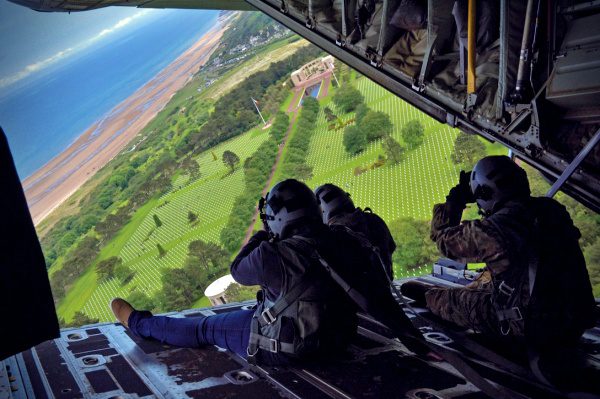 "Even with this spotlight shining on the military, it has not eliminated the horror story of some commander ignoring valid charges," said Dwight Sullivan, senior appellate defense counsel for the Air Force. "We haven't prevented the horror stories and now we've created another problem of overcharging."
The pressure ratcheted up in 2003, when female cadets at the Air Force Academy accused commanders of ignoring their sexual assaults. In the wake of the scandal, the military prosecuted several of the accused.
The cases didn't go well. One of the juries took only 20 minutes in 2006 to acquit a defendant. After a judge dismissed charges against another cadet, civilian prosecutors declined to charge him in 2007 because of a lack of evidence.
In fact, none of the men accused in the scandal were convicted of charges related to non-consensual sex, said attorneys who were involved.
Citing such failures, Congress boosted the military's anti-sexual assault budget and crafted the new law to help prosecute cases.
As lawmakers turned up the pressure, the military acted on the demands. The number of all sex-crime allegations sent to courts-martial increased from 113 in 2004 to 532 in 2010, according to Defense Department data.
Too often, however, defendants are being prosecuted despite qualms about the evidence, attorneys said.
In Walton's case, the accuser initially denied having sex with him when her commander questioned her.
After Walton confessed to adultery and urged her to tell the truth, she admitted having an affair with him. At that point, she said in a sworn statement that she and Walton had picked up "protection" before heading to a hotel. She denied drinking any alcohol.
Three months later, she changed her account again, saying Walton had plied her with hard liquor before taking her to the hotel. While they were watching TV on the bed, she said, "he all of a sudden rolled on top of me."
"I don't think I said anything," she said in a statement. "I just remember my clothes coming off and I accepted it was happening."
The woman said she realized she'd been raped after attending anti-sexual assault classes. She notified the lawyer who was defending her against adultery charges. The woman also told her estranged husband.
When a military lawyer, known as an investigating officer, reviewed her allegations, he recommended that the Marines drop the aggravated sexual assault charge.
Not only had the accuser's story changed, friends said she'd told them the sex had been consensual and that she would do it again because she thought her husband was cheating on her.
The commander nonetheless rebuffed the lawyers' advice, pursuing nine charges against Walton that ranged from aggravated sexual assault to indecent language. Walton's possible fate changed from expulsion from the military to 30 years in prison.
"They threw everything at me to see what would stick," he said.
Commanders such as Walton's are instructed to consider the evidence, but they aren't required to follow their lawyers' advice. They also can weigh other interests such as the "good order and discipline" of their troops.
Given the push to prosecute, many commanders may see a trial as the best way to determine whether allegations are true.
"Most of the rape cases that I've defended in the military system never would have gone to trial in a civilian system because the prosecutor would say, 'There's no way I'm taking that to trial because I'm not going to get a conviction,' " said Charles Feldmann, a former military and civilian prosecutor who's now a defense attorney.
"But in the military, the decision-maker is an admiral or a general who is not going to put his career at risk on an iffy rape case by not prosecuting it. It's easy for him to say, 'Prosecute it.' If a jury acquits or convicts, then he can say justice was done either way."
"If a military commander dismisses a case and there's political backlash, he's going to take some real career heat over that dismissal," Feldmann said.
Prosecutors outside the military appear to have more success at trial. There's no exact comparison with the civilian justice system, but a study of the nation's largest counties showed that 50 percent of the defendants charged with rape were found guilty of felonies in 2006, the most recent year for which those statistics are available. In New York state, almost 88 percent of the defendants charged with felony sex crimes were convicted in 2010.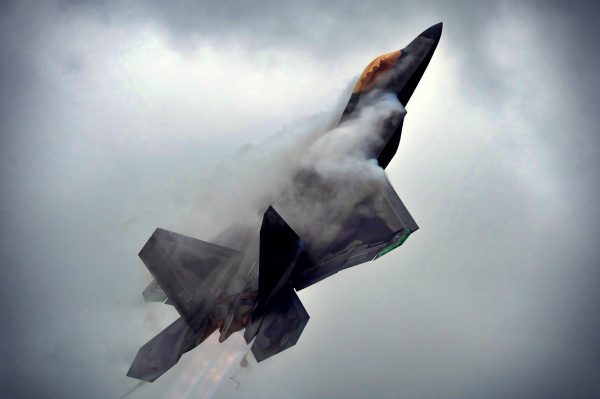 In many civilian jurisdictions, the victim has to be unconscious or physically helpless or some sort of force would have to be used for prosecutors to proceed with sexual assault charges.
"A lot of the cases I help people with today I couldn't prosecute in my old jurisdiction because it's not criminalized by state law," said Teresa Scalzo, a veteran civilian prosecutor and the deputy director of the Navy's Trial Counsel Assistance Program.
While the 2006 law allows the military to pursue more sexual assault allegations, it didn't make the prosecution of such cases any easier, attorneys said.
In one recent case, an enlisted woman said she was drunk and fading in and out of consciousness when Army Spc. Kevin Olds touched her breast and put her hand on his penis. The pair had been drinking heavily together during a party. The woman, who was married, told a friend she "did not stop what was happening because she did not want to hurt (his) feelings," according to court records.
At one point, she said, "No, it's OK." That meant, she testified, that she didn't want him to be mad, but she did not want him to continue. She conceded that he may have misunderstood what she meant.
Olds, who was married as well, said he'd thought the woman had consented.
Earlier this year, an investigating officer warned that "insufficient grounds" existed for a sexual assault prosecution.
A commander decided that charges should be pursued anyway. When the accuser said she'd prefer not to testify, the military sent the case to a summary court-martial, which is the equivalent of a misdemeanor court. Olds represented himself, and was acquitted on Nov. 15.
"It never should have seen the inside of a courtroom," said Charles Gittins, who represented Olds at the outset.
Army Sgt. Derek Akins was supposed to go to trial earlier this year in Fort Riley, Kan., after he was accused of sexually assaulting a fellow enlisted man's wife, according to court documents.
All three had been drinking heavily at a party at the couple's house. The husband said that he and his wife had shared a bottle of rum. The woman said Akins had flirted with her but that she didn't remember any sexual encounter because she'd passed out. The husband, however, contended that Akins had had sex with his semiconscious wife in his presence while all three were in the couple's bedroom.
In a last-minute reversal, the husband said that what had happened had been consensual. The military dropped the sexual assault charge.
"This is how nuanced and difficult these cases can be," said Philip Cave, Akins' lawyer and a retired Navy judge advocate. "The prosecution can be lied to as well."
In fact, an accuser and a defendant can have powerful motives to withhold important facts or lie about consensual sex. The military treats "fraternization" — socializing with someone who's lower in rank — as a crime. It's also illegal to have an extramarital affair or to have sex in some overseas locations.
McClatchy tried to talk to commanders about their roles in specific cases, but they either declined to be interviewed or referred a reporter to public affairs offices.
However, attorneys involved in prosecutions maintained that the military is weighing only the legal merits of cases, not the political ramifications.
"We have seen a push to prosecute more challenging cases," said Scalzo, who added that commanders "have become bolder because they've been educated about the nature of non-stranger sexual assault, especially when alcohol is involved."
Officials also denied that a low conviction rate signals any problems with the cases.
"I don't think it's an accurate way to measure the success of our program," said Janet Mansfield, an attorney with the Army's Office of the Judge Advocate General.
Asked how the Army was determining whether it's working, she responded that it was "hard to define."
"We want to see that due process exists," she said. "We want to see that victims are happy with the experience of the court-martial, if not the outcome."
Walton, however, thinks that the justice system has tilted unfairly in favor of the accuser.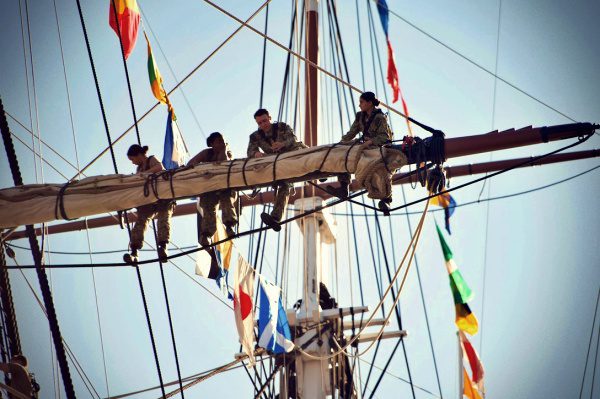 After a two-year ordeal, the Marines convicted him of adultery and sent him to prison for six months. As soon as she made the rape accusation, the service dropped the adultery charge against his accuser. She was promoted, while he received a bad conduct discharge.
After 13 years in the military, Walton has lost his retirement and veteran's benefits, and the ability to attend college for free. And he worries that even an acquittal will be seen as a mark of guilt.
"A lot of people aren't going to like me because I made a stupid decision and I cheated on my wife," he said. "But I don't deserve to be seen as a rapist."
(Michael Doyle and Tish Wells contributed to this article.)