Aggressive US Naval Academy Military Defense Attorneys
When You Need a Navy Court Martial Lawyer in Annapolis, Maryland
We have successfully defended and acquitted Navy sailors around the world. Check out our case results to learn more.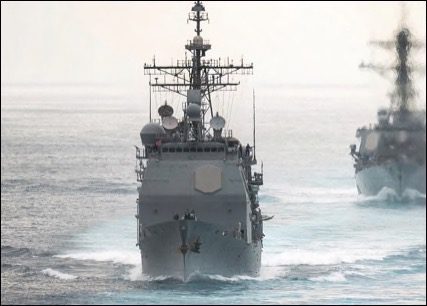 The experienced military defense lawyers at Gonzalez & Waddington have developed a reputation for defending sailors at Navy bases such as US Naval Academy. If you are stationed at US Naval Academy and are accused of a military crime, then retaining the most experienced court martial attorney can be the difference between spending decades in prison versus winning your case or redeeming your career. Our military lawyers represent US Naval Academy sailors in both UCMJ and administrative matters to include defending Navy sailors suspect of sexual assault, fraternization, and other offenses under the UCMJ.
When You Need Legal Representation
When you require powerful and experienced military defensive representation, attorneys Gonzalez and Waddington are ready to help those stationed at the U.S. Naval Academy in Annapolis, Maryland. Our firm is extremely well-versed in military courts. The client is their priority; the Gonzalez and Waddington firm provides each case one-on-one attention, fighting in the defense of their clients.
U.S. Naval Academy Military Defense Lawyers
Unlike most civilian defense attorneys or a free US Navy lawyer, pleading guilty is not something we do often. When we take a case, we make the US Navy to prove their case beyond a reasonable doubt. We take nearly every case to trial and fight the allegations in front of a military panel.
Our Navy court martial outcomes speak for themselves. The suspected sailor and his or her future is our primary concern. Our defense lawyers maintain smaller caseloads than the average free Navy military defense lawyer so that we can focus on each client individually. Your case will not be outsourced to a random attorney and we will not power you into a guilty plea at the eleventh hour. Our military criminal defense lawyers have contested Navy court martial and administrative separation (ADSEP) cases in the U.S. and around the world.
A Brief History of the US Naval Academy at Annapolis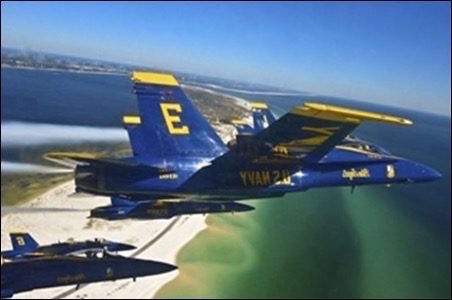 It has been reported that the official location of the US Naval Academy was first chosen in order to protect the midshipmen from any distractions and unfit behaviors found in big cities. Then Secretary of the Navy George Bancroft chose secluded and quiet Fort Severn in Annapolis, Maryland to keep behaviors appropriate. Begun in 1850, the United States Naval Academy, previously the Naval School, first trained only for combat, but the curriculum changed by 1933 to offer a bachelor of science degrees. The modern academy reflects the needs of the nation, first welcoming women to attend in 1976, and now offer high-quality professional as well as academic training.
Social Influences of the US Naval Academy
While the Naval Academy has changed over the years to best reflect the needs of the nation, what has not changed is the high quality graduates who influence the nation in various ways. The Midshipmen who graduate from the halls of Annapolis provide more than just brave officers for the Navy and Marine Corps. Graduates may now choose between the Army or the Air Force as well. However, the graduates and faculty of the academy influence the country even further with over 50 astronauts coming from Annapolis, as well as 16 Marshall Scholars, 45 Rhodes Scholars, 73 Medal of Honor recipients, and 2 Nobel Prize recipients. Most notably, one president, President Jimmy Carter, was also a graduate of the academy. Today, the purpose of the academic programs at the academy are to prepare midshipmen to become Naval officers. The academy does this by combining professional subjects with subjects similar to those at leading civilian colleges. The focus of the courses offered are to train graduates to think critically about world problems, provide practical training, and exploration of disciplines to prepare for graduate level courses.
US Naval Academy Court Martial Attorneys
US Naval Academy Court Martial Defense Lawyer Michael Waddington-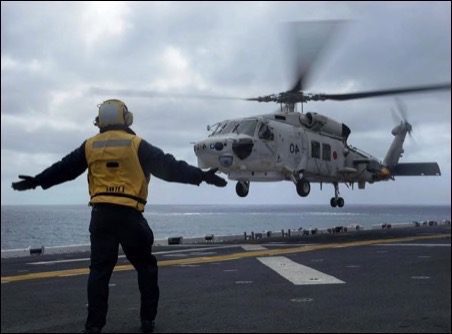 Michael Waddington has more experience than most criminal trial lawyers. Directly out of high school, he enlisted with the Army, rising through the ranks to the rank of CPT. He received the Award for Excellence in Advocacy through the US Army JAG Crops Criminal Law Advocacy Course and is a former Chief of Military Justice. He has successfully defended servicemen and women from various crimes including murder, detainee abuse, maltreatment, trainee abuse, maiming, and other major crimes. He also frequently gives seminars regarding military defense, such as "Attacking Witness Credibility and Rules of Evidence."
A graduate of Temple University School of Law in Philadelphia, Mr. Waddington completed the Trial Lawyer Training Program with honors. He continues to receive honors, recently being named one of the top 100 trail lawyers in the USA by the National Trial Lawyers Association. He has also written for the American Bar Association's book "The State of Criminal Justice." Mr. Waddington is ready to defend your criminal defense case at the U.S. Naval Academy in Annapolis, Maryland. He currently specializes in serious criminal cases, which includes violent crimes, war crimes, sex crimes, as well as white-collar crimes.
Call today to speak with a hard-hitting military defense lawyer.
Navy sailors stationed at US Naval Academy merit the best court martial attorneys available to represent them at their court martial or ADSEP board.
If you or a family member are stationed at US Naval Academy and are accused of a military crime such as sexual assault or if you are facing an administrative separation, NJP/Captain's Mast, or a reprimand, then contact our military lawyers right away.