Aggressive NSA Bahrain Military Defense Lawyers
When You Need a Navy Court Martial Lawyer in Bahrain
We have successfully defended and acquitted Navy sailors around the world. Check out our case results to learn more.

NSA Bahrain Military Defense Lawyers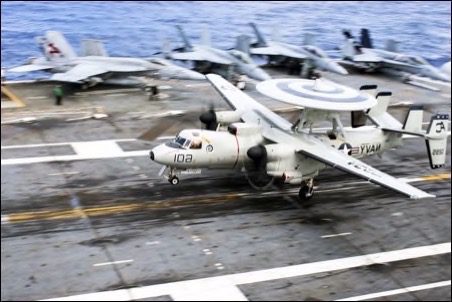 The experienced court martial attorneys at Gonzalez & Waddington have earned a reputation for representing sailors at Navy bases such as NSA Bahrain. If you are stationed at NSA Bahrain and are under investigation for a military offense, then having the most aggressive court martial defense attorney can be the difference between spending decades in prison versus winning your case or saving your career. Our court martial defense attorneys represent NSA Bahrain sailors in both criminal and administrative matters to include representing Navy sailors accused of sexual assault, drug use, and other offenses under the UCMJ.
Experienced Representation All Around the World
Just because you aren't in the U.S. doesn't mean you can't rely and expect the same professional and experienced services from your military criminal defense attorney. For those situated at NSA Bahrain facing a court martial it can be a daunting and very scary situation. Even if the charge hasn't yet been laid, and you're just under investigation, this is the perfect time to call on Michael Waddington of Gonzalez & Waddington.
Supporting Activities within Iraq and the Persian Gulf Region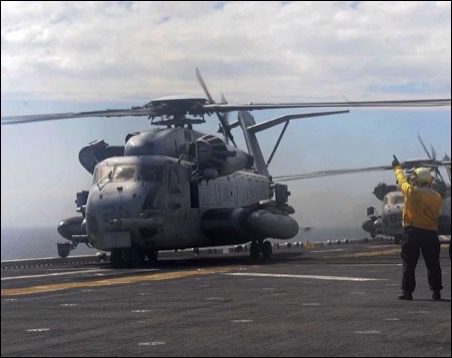 Located within the Kingdom of Bahrain is the Naval Support Activity Bahrain base, where you can find the United States Fifth Fleet and the U.S. Naval Forces Central Command. The main goal out of this base is to support the marine and naval operations involved in OEF (Operation Enduring Freedom) in Iraq. The base has an interesting history in that it was once the property of the Royal Navy, until 1971. At this point, the base was turned over to the U.S. government. The base has a number of responsibilities include protection, supply, and logistical help.
The base spans over 10 acres and saw quite a bit of expansion from 2003 and on. This is because Operation Iraqi Freedom was launched. As recently as five years ago a massive multi-year project began which will result in the base increasing in size by double its current amount. Plans include a new flyover bridge that will connect Mina Salman's port and NSA Bahrain, a brand new dining hall, new barracks, new buildings for administration personnel, and even revamping the current recreation center.
Unlike the majority of civilian defense attorneys or your assigned Navy attorney, pleading guilty is an option of last resort. Our Attorneys compel the US Navy to prove their case. We take almost every case to trial and fight the allegations in front of a military jury.
Our Navy court martial results speak for themselves. The accused sailor and his or her desired outcome is our main concern. Our defense attorneys maintain lighter caseloads than the typically assigned Navy military attorney so that we can focus on each client on an individual basis. Your case will not be outsourced to a random lawyer and we will not force you into pleading guilty at the last minute. Our criminal defense lawyers have contested Navy court martial and administrative separation cases in the United States and around the world.
NSA Bahrain Court Martial Lawyers
Our firm's founding partner, Michael Waddington, graduated from Temple University School of Law in Philadelphia, PA and is a current member of the American Board of Criminal Lawyers. The ABCL is regarded as one of the most prestigious legal groups made up of some of the most accomplished defense lawyers in the United States. Entry is by invitation only and is exclusive to extremely
accomplished criminal defense lawyers
that have a decade of experience defending criminal clients, during which time they must have defended 50 or more felony trials, and must have won 35 or more jury cases.
Our hard-hitting Navy military defense lawyers will use our skills to defend your court martial or administrative separation case at NSA Bahrain.
A Central Location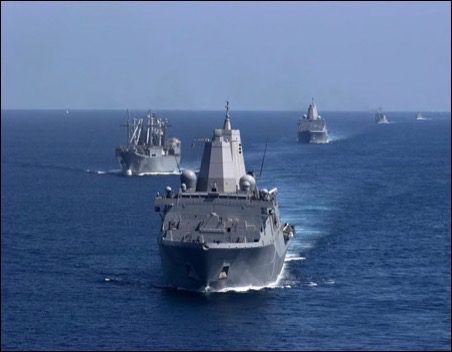 This base is strategically placed east of Saudi Arabia in the Middle East. There are approximately 8,500 civilians and military personnel at the base. Bahrain itself is an island that is connected to Saudi Arabia via a causeway. Of its' more than 1.2 million inhabitants, more than 660,000 are non-nationals. The area is known for tourism and banking. However, over the past couple of years, there has been an increase in protests by its residents.
The area is known for droughts as 92% of the Kingdom is classed as a desert. Temperatures soar during the summer months and can get as hot as 50 °C (122 °F). There is also high humidity in the area. It's not uncommon to encounter dust storms during the summer months – June and July. The island uses two main languages which are Arabic of course and English. As far as its relations go with the U.S. it enjoys a close relationship thanks to the cooperative agreement between the Kingdom and the United States Military.
Outside Your Element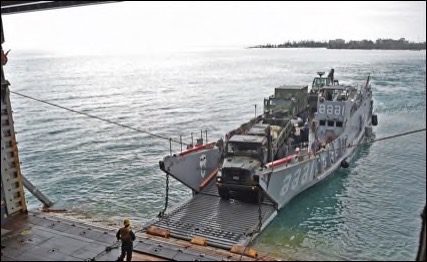 As if it's not scary enough facing criminal charges, but doing so in a foreign country can be all the more intimidating. There's no need to try to find local representation because instead, you can rely on Mr. Waddington to provide professional services no matter where you are. Call upon him the moment the investigation starts so he can be of assistance early on. His track record is vast and because he has represented clients around the world, you know you're in good hands. In fact, Gonzalez & Waddington is known as one of the most successful and experienced military law firms in the world. The firm's aggressive representation is exactly what you'll need.
Call today to consult with an aggressive military defense lawyer.
Sailors stationed at NSA Bahrain deserve the best court martial attorneys available to represent them at their court martial or administrative separation (ADSEP) proceeding. If you or a family member are stationed at NSA Bahrain and are suspected of a military crime such as sexual assault or if you are facing an administrative separation, NJP/Captain's Mast, or a reprimand, then contact our court martial attorneys right away.