U.S. Navy E-5 – Bahrain Navy Base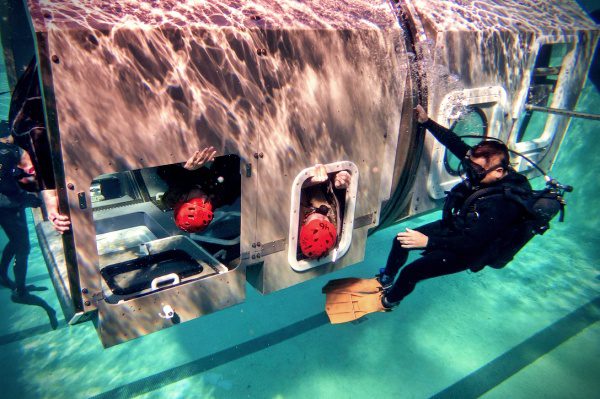 Client accused of DUI, hitting and killing a pedestrian with his car, hitting and dismembering another pedestrian, fleeing the scene and other charges. Mr. Waddington and his hard hitting co-counsel LT Jessica Pyle, battled the Government for over 7 months. Finally, the Government accepted a deal with a 2 year maximum. At the sentencing, the military judge sentenced the client to 8 years in prison (client will serve about 20 months).
Result: 2 years, DD, E-1, TFP
Hard-hitting NSA Bahrain Civilian Defense Lawyers
NSA Bahrain Hard-hitting Military Criminal Defense Law Firm
When You Need a Civilian defense Attorneys in NSA Bahrain
We have successfully gone to bat for and acquitted American Soldiers, Sailors, Airmen, Marines, and Coasties living around the world. Read our court-martial experience with various defense attorneys. For over twenty years, our criminal defense counsel aggressively defend NSA Bahrain US Military personnel suspected of sex crimes, theft, Aggravated Assault – Article 128, UCMJ, Carnal Knowledge, Absence Without Leave – Article 86, UCMJ, or Conduct Unbecoming an Officer and a Gentlemen – Article 133, UCMJ. We also defend against other crimes under the Uniformed Code of Military Justice.
Contact Hard-hitting NSA Bahrain Civilian Military Defense Lawyers
Unlike most criminal defense lawyers or your delegated military defense counsel, taking plea deals is not something we commonly do. When our civilian defense lawyers take an accused service member, our military criminal defense counsel forces the government to divulge the discovery and prove their case beyond a reasonable doubt. We take nearly every charge to a trial and fight the allegations in front of a military panel.
Whether you are dealing with accusations for Sexual offenses, Assault – Article 128, UCMJ, Indecent Act, Attempts – Article 80, UCMJ, or Larceny and Wrongful Appropriation – Article 121, UCMJ, our criminal defense counsel's court-martial results should be compared with other criminal defense attorneys The defendant and his or her desired outcome is our chief concern we take on a case. Our defense attorneys keep lighter caseloads than the typical appointed military defense lawyer so that we can focus on each client individually. Your case will not be outsourced to a third party, and we will not power you into taking a dive at the eleventh hour. Our court martial counsel has successfully defended military trials and administrative separation proceedings in the US and worldwide.
NSA Bahrain Civilian Military Defense Law Firm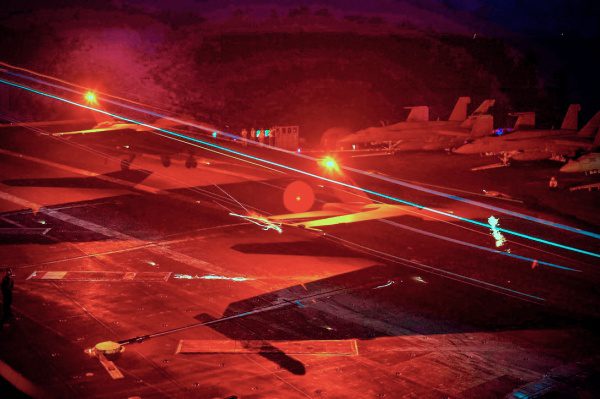 Our firm's other founding attorney, Michael Waddington, graduated from Temple Law School in Philadelphia, PA, and is a current member of the American Board of Criminal Lawyers, one of the most prestigious legal groups of some of the top defense lawyers in the United States.
Furthermore, a few of his cases were made into documentary films, such as "Killings at the Canal," a CNN documentary special that unveils what caused the murders of Iraqi terrorists by Army soldiers. He also regularly teaches military and civilian lawyers on criminal defense. Our experienced NSA Bahrain hard-core civilian military defense lawyers will use our training to fight your court-martial or administrative separation (ADSEP) case at NSA Bahrain.
Call today to consult with our determined military counsel.
US service members working at NSA Bahrain deserve unyielding military defense attorneys to represent them at their court-martial or ADSEP hearing. Therefore, if you or a loved one are located at NSA Bahrain and are accused of a UCMJ crime such as Sexual crimes, Aggravated Assault – Article 128, UCMJ, Sexual Assault, Title IX Sexual Misconduct Allegations, or Property Other Than Military Property of United States—Waste, Spoilage, or Destruction – Article 109, UCMJ or if you are sent to a reprimand then reach out to our relentless court-martial defense lawyers right away.
Overview of NSA Bahrain
The United States provided advanced air and missile defense systems to Bahrain and other GCC member countries in cooperation with US forces in the region to help build a collective missile shield against Iran. The NSA Bahrain was the main base in the Middle East for naval and naval activities in support of Operation Enduring Freedom (OEF) and Operation Iraqi Freedoms (OIF), which was renamed Operation New Dawn (OND) at the end of the Iraq War. The NSA shifted in 1971 to the US Government, now provides support, logistics, supply and protection for the Navy, exchange facilities, morale, welfare, and recreational programs for the US Army and coalition assets.
The primary function of the Bahrain Naval Base is to coordinate and support US naval operations in the Gulf and the surrounding region. Units stationed there to support the Navy in Bahrain include the US Naval Command and the United States Fifth Fleet. In addition, commanders of the naval forces in the region (Europe, Africa, and Southwest Asia) are also responsible for the NSA camp Bahrain in Djibouti.
The Bahrain base also supports security missions in nearby regions such as the Arabian Sea, the Gulf of Oman, and parts of the Indian Ocean, such as near the coast of East Africa near Kenya. The United Kingdom, Kuwait, New Zealand, the United Arab Emirates, Italy, and the United States are part of the CTF-152. One of three task forces in Bahrain with the Combined Maritime Forces coalition (CMF) of 25 countries operates in CTF-152. In addition, naval support activities in Bahrain provide operational support to US and coalition forces operating from CENTCOM AOR and ensure the safety of ships, aircraft, and troops in remote locations.
The Naval Support Activity Bahrain (NSA Bahrain) is a United States Naval Base in the Kingdom of Bahrain, home of the United States as the Headquarters of the 5th Fleet of the US Navy. Bahrain houses approximately 7,500 sailors and other personnel. In 1997, under the auspices of the Military Construction Program, a facility was built in Juffair, leading to what is now known as Naval Support Activities Bahrain.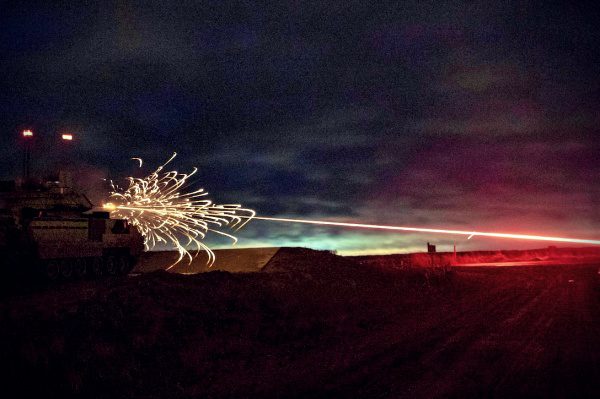 WASHINGTON, DC – Naval Support Activity (NSA) Bahrain is one of five recipients of the Commander-in-Chiefs Annual Award for Installation Excellence 2021, which recognizes outstanding and innovative people who run and maintain US military facilities. The NSA Bahrain, the main operational base of the UN Central Command, earned the award for the phenomenal support of 31 US and coalition warships stationed ashore, which increased readiness and lethality of warplanes against the backdrop of heightened regional tensions with Iran and the COVID-19 pandemic. Outside Naval Support Activities Bahrain is the headquarters of the US Fifth Fleet, where 7,500 American sailors are stationed to supervise naval operations in the volatile United States. It is a cluster of bars, nightclubs, and apartment blocks—Central Command of the Middle East.
Greg Smith, the current commander of NSA Bahrain, said that the Navy was reducing interactions between sailors and prostitutes. He declared certain facilities in Bahrain taboo for sailors and hammered home that such behavior was contrary to Navy values. The base follows the guidelines of the Bahraini government for contact tracking, testing, and isolation. Because the US naval base in the Gulf, where the Fifth Fleet of the Navy is based, lives close and works close to the base, US citizens must wear masks and maintain a social distance, Smith said, adding that he was not allowed to divulge the number of registered cases.
Fifth Fleet officials this week refused to answer questions about what is being done to protect troops and families stationed in Bahrain. Including the more than 2,000 American military personnel and several thousand other supporters who work at the 100-acre Command Center in Jaffar, a suburb of Manama Capital, the family of the United States military community in Bahrain totals more than 6,000 people. While Rebecca Wasser, a senior policy analyst at RAND Corporation, focuses on US defense and foreign policy in the Middle East, and other regional analysts said they did not expect a mass militia attack on the naval base, Bahrain is far from isolated. An attack on US personnel remains a simple form of terrorism that could reverberate far beyond Manama.
Leaders of several Bahrain-based militias condemned Soleimani's killing in a January 3 statement translating by Middle East Media Research Institute. With President Trump's Twitter-fueled rhetoric against Iran and Tehran's vows of revenge, regional analysts say that US military personnel in Bahrain as part of the 5th Fleet represent a unique target and opportunity for Iranian-backed cells. However, other experts say Bahrain's security forces have eradicated these groups in recent years.
One is the Al-Ashtar Brigade, a group dedicated to overthrowing Bahrain's Sunni monarchy. According to Navy documents, grant joined Naval Surface Squadron 5 in Bahrain in 2017 under the command of the captain and was recruited as a consultant. In addition, Lin Raiwest was a prostitute in Bahrain from 2014 until 2018 and a secret NCIS informant according to Navy and court records.
We provide primary health care for over 4500 beneficiaries and medical support to more than 15,000 sailors, marines, and other DoD personnel operating in central command halls. Grant was chief of operations and emergency operations officer for Fleet Hospital Eight in support of Operation Enduring Iraqi Freedom at Naval Hospital Bremerton from June 2004 to July 2007, where he also served as Medical Placement Officer for the Junior Medical Service Corps (HCA), an operational officer responsible for the career management and deployment of approximately 600 Navy health care administrators worldwide. Previously, he served as regional director for Marine Medical Forces Atlantic in Portsmouth, Virginia, supporting 21 commandos on three continents with 26,000 personnel.
Please contact NCIS Bahrain for help with reservations. If basic accommodation is not available, we will make your reservation through a commercial hotel partner or issue a certificate of non-availability.
Military law forms the backbone of the military's legal system and applies to all active duty, national guard and reserves, and retired armed forces personnel across all branches. If you or someone close to you has been charged with a crime under the UCMJ, you must turn to military defense lawyers for help right away. Find a hard-hitting criminal defense counsel at Gonzalez & Waddington. As a former member of the US Army's Judge Advocate General's Corps (JAG), implacable court-martial defense counsel, Michael Waddington has a history of helping the NSA Bahrain American US military in punitive and administrative cases.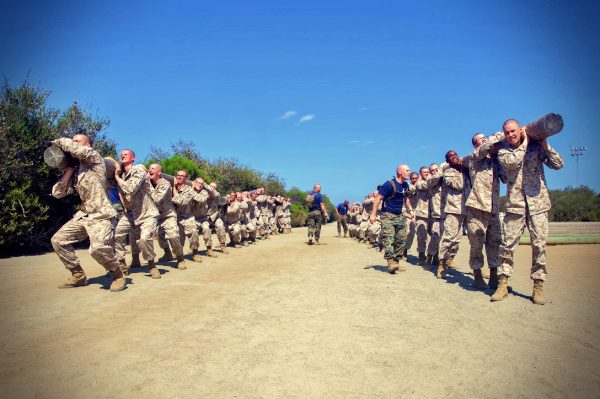 NSA Bahrain American US military needs to know their rights. American Service members have the Constitutional right to be defended by civilian defense attorneys, so don't wait to retain court-martial defense counsel like those at Gonzalez & Waddington, Attorneys at Law. To begin defending your charges, contact the experienced defense lawyers at Gonzalez & Waddington to arrange a consultation with one of our court-martial defense lawyers.
Court-martial defense attorneys at Gonzalez & Waddington, Michael Waddington & Alexandra Gonzalez-Waddington, will handle your case from start to finish. Dedicated and ferocious court-martial defense lawyers at Gonzalez & Waddington provide worldwide representation. We provide you with the personal attention you need to fight for your freedom and rights in these stressful times. At Gonzalez & Waddington, Attorneys at Law, our aggressive military defense lawyers at Gonzalez & Waddington, have experience of crimes committed in the military.
Click here for: Closing Arguments Examples