Aggressive Hohenfels, Germany Military Defense Attorneys
When You Need an Army Court Martial Lawyer in Hohenfels, Germany
Hohenfels Military Defense Lawyers
Our military defense lawyers have successfully defended Army soldiers around the world, including Germany. Click to see our results.
The experienced military defense attorneys at Gonzalez & Waddington have developed a reputation for representing Soldiers at Army installations worldwide. If you are stationed at Hohenfels, Germany and are suspected of a military crime, then having the most hard-hitting military defense attorney can be the difference between getting convicted versus winning your case or saving your career. Our military lawyers represent Hohenfels, Germany Soldiers in both criminal and administrative matters to include representing service members suspect of sex assault, robbery, and other crimes under military law.
Unlike the majority of civilian criminal defense lawyers or your free Army attorney, pleading guilty is an option of last resort. When our attorneys are hired, we make the Army to prove their case. We take nearly every case to trial and fight the allegations in front of a military jury.
Our US Army court-martial victories speak for themselves. The suspected Soldier and his or her desired outcome is our principal concern. Our court-martial defense lawyers maintain lighter caseloads than the usual appointed Army military defense lawyer so that we can concentrate on each client individually. Your case will not be outsourced to a third party and we will not force you into pleading guilty at the last minute. Our court-martial defense attorneys have successfully fought US Army court-martial and administrative separation (ADSEP) cases in the United States and around the world.
Hohenfels, Germany Court Martial Lawyers
Our experienced Army court-martial defense attorneys will use our skills to fight your court-martial or ADSEP case at Hohenfels, Germany.
Call today to speak with an experienced military lawyer.
Military personnel stationed at Hohenfels, Germany deserve the best court-martial lawyers available to represent them at their court-martial or ADSEP hearing.
If you or a loved one are stationed at Hohenfels, Germany and are accused of a military offense such as sexual assault or if you are facing an administrative separation, Article 15, show cause board, letter of reprimand or GOMOR, then call our military lawyers right away.
Brief Background of USAG Hohenfels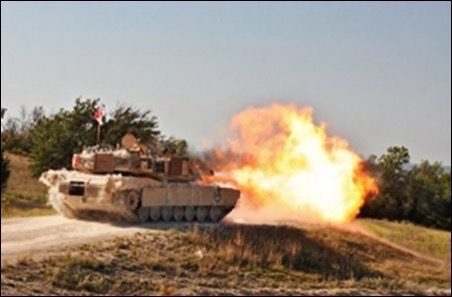 The word Hohenfels literally means high rock in the German language. The place derives its name from a noble castle of the tenth century that is located in the region. This military installation is located 45 km southwest of the main command post, the USAG Grafenwoehr. This training area is also below 60 miles away from the border between Germany and the Czech Republic. It is located in a scenic area and you can find a number of small, charming towns nearby, such as Amberg, Velburg and Parsberg.
The main garrison is located at an hour's drive from Munich and is known as the largest USAREUR maneuver training camp. It also comes under the control of the Joint Multinational Training Center, which is located in Grafenwoehr. The garrison is also designed to support any NATO training initiative.
Current Life at USAG Hohenfels
At present, more than nine thousand personnel reside at the base camp. This includes more than 2400 people who are actively serving members, above 300 American civilian personnel, 750 employees from Germany and above 1600 family members.
Life at the base camp goes on just like life in any other city. There is plenty to do for recreation, such as shopping, eating out and bowling. A number of different healthcare and educational institutions have also been set up to cater to the needs of the residents. The base camp also has a chapel, an arts and crafts center and a library.
We defend US Army soldiers at the following locations in Germany: