Aggressive St. Louis, MO Military Defense Attorneys
When You Need a Court Martial Lawyer in St. Louis, MO
Our court martial defense attorneys have successfully defended service members worldwide.

The hard-hitting military criminal defense lawyers at Gonzalez & Waddington have developed a reputation for defending military personnel at military installations worldwide. If you are stationed in St. Louis, MO and are suspected of a military crime, then retaining the most aggressive defense lawyer can be the difference between losing your career and family versus winning your case or redeeming your career. Our military criminal defense attorneys defend St. Louis, MO military personnel in both criminal and administrative matters to include representing service members accused of sexual assault, adultery, BAH fraud, and other crimes under the UCMJ.
This film is a great example of why you need to select the best defense attorneys possible.
Our military criminal defense lawyers aggressively defend false accusations of rape, child abuse, and sexual assault under Article 120 UCMJ, 120b UCMJ, and 120c UCMJ.
Unlike the majority of civilian military attorneys or your free military lawyer, pleading guilty is not something we commonly do. Our lawyers force the military to prove their case beyond a reasonable doubt. We take nearly every case to trial and fight the allegations in front of a jury.
Our military court martial outcomes speak for themselves. The accused service member and his or her future is our primary concern. Our court martial lawyers keep lighter caseloads than the average free military attorney so that we can focus on each case separately. Your trial will not be delegated to a third party and we will not force you into pleading guilty at the last minute. Our military defense lawyers have successfully contested military court martial and administrative separation (ADSEP) cases in the U.S. and around the world.
St. Louis, MO Court Martial Lawyers
Our experienced court martial defense attorneys will use our skills to defend your court martial or administrative separation (ADSEP) case in St. Louis, MO.
Call today to speak with an aggressive court martial attorney.
Military personnel stationed in St. Louis, MO deserve the best court martial defense lawyers available to defend them at their court martial or ADSEP proceeding.
If you or a loved one are stationed in St. Louis, MO and are accused of a military crime such as sex assault or if you are facing an administrative separation, NJP, show cause board, reprimand, then call our military attorneys now.
Click here for military law resources: Navy-Marine Corps CCA – Lawfare
St. Louis, MO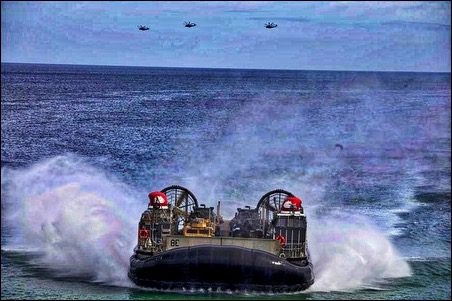 St. Louis is a port city located in Missouri a state in the U.S. The city which is on the western bank of the river Mississippi forms the border of Missouri with Illinois. According to an estimate of 2013 St. Louis had a population of 3, 18,416 which made it the 58th city in the U.S which was most populous and is the second largest city of the state as far as proper population of a city is concerned. The metropolitan area of St. Louis includes not just the areas of the city but also the areas of Illinois and Missouri that are located nearby.
It has a population of 2,905,893 making it the largest city in Missouri and one of the largest cities in the U.S. Auguste Chouteau and Pierre Laclede founded the city in the year 1764 and named it after Louis IX of France. The economy of the city relies on manufacturing, transportation of goods, trade, service and tourism. The city is home to several large corporations, research and medical communities; and is also home to three sports teams.
A vibrant and colorful city
The area which was to later be known as St. Louis was the main centre of Native American culture who built a number of residential and temple earthwork mounds on either side of the Mississippi river. The Chokia Mounds which were one of their main cultural centers were active from around 900 to 1500 AD. This area was inhabited by a number of native tribes of America which included the Osage and Illiniwek tribes who spoke the Siouan language. Illinois Country located on the east side of the river Mississippi was where the first Europeans built their settlements.
The early European settlers were of French origin, after many wars and political twists and turns the land was finally ceded to the United States of America who developed the city and its port as a major trading centre. The city of St. Louis as we know it today has developed into a major economic, cultural and sports centre. It is known for its beautifully designed architectural structures, flora and fauna and a well planned transport system.
Some of the major features of St. Louis are;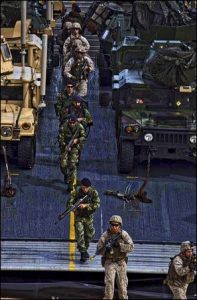 Contribution to economic growth, St. Louis is home to nine companies which are placed in the Fortune 500 category.
Population; Apart from white Americans the city is composed of a variety of racial compositions such as Hispanics, African Americans and Asians.
The city is also known for its performing arts and music especially ragtime, jazz and blues. The Gateway Arch located in Downtown St. Louis is a major tourist attraction.
Before the city was developed, the area was mostly open forest and prairie which was an ideal place for hunting and had a large variety of flora and fauna. Trees like hickory, oak and maple are common to this area. Animals like white tailed deer, coyotes, cottontail rabbit and a variety of rodents are abundant in this place.
Sports like ice hockey, American football and baseball are popular in St. Louis; there are a number of professional leagues for these games. Chess is also a popular game here and the city holds many chess events.
Military presence
Fort Leonard which is located close to St. Louis is a major U.S. military installation which covers an area of 61,000 acres. This post was started in December 1940 and was named to honor Leonard Wood who was a general in the U.S army. It was originally created to train troops of the infantry, in the year 1941 it was converted to a post to train engineers. The fort was an internment center for Italian and German prisoners of war during the Second World War. When the process of closure and base realignment began in the year 1984, operations of Engineering Schools of the U.S Army were consolidated at this post.
Later on as part of its closure and base realignment processes various posts were closed and shifted to Fort Leonard. Training in Basic Combat is provided at a center located at this post for many non-combat soldiers. Advanced training is individually given to soldiers from MOS 74D, MOS and 88M; these are wings that specialize in motor transport, nuclear and biological warfare. Training is also provided to engineers and bridging engineers who are classified as 'non-combat' army personnel as well as the Military Police. Advanced and Senior Leader courses are also conducted at this post for all categories of army personnel.