Aggressive Brooke Army Medical Center, Texas Military Defense Attorney
Court-martial Defense Lawyers – Military Attorneys
Our firm's founding partners, Michael Waddington and Alexandra Gonzalez-Waddington graduated from Temple Law School in Philadelphia, PA. In addition, Mr. Waddington is a member of the American Board of Criminal Lawyers. The ABCL is known as one of the most honored legal groups made up of some of the best defense attorneys in the country. Entry is by invitation only and is limited to extremely regarded defense attorneys with ten or more years of experience defending criminal clients. During this time, they must have defended 50 or more felony cases and won 35 or more jury cases.
Also, Michael Waddington was voted a "Super Lawyer" in Georgia and is rated Superb on AVVO.com. Some of Michael Waddington's cases were made into books, such as "Taxi to the Dark Side." He also regularly instructs criminal defense lawyers on cross-examination.
Our experienced military lawyers will use our experience to fight your court-martial or administrative separation (ADSEP) case.
Call today to speak with high-powered military criminal defense attorneys.
Army, Navy, Marine Corps, Air Force, and Coast Guard personnel require the best court-martial defense lawyers available to defend them at their court-martial or administrative separation proceeding.
Military Sex Crimes, Penalties, & Legal Defenses
Our aggressive civilian defense attorneys and their victories set us apart from less experienced lawyers.
If you or a family member are suspected of a military sexual assault or if you are facing an administrative separation, NJP, show cause board, letter of reprimand, then call our civilian defense attorneys today.
Brooke Army Medical Center Background
Brooke Army Medical Center Military Attorneys
At BAMC, the chaplaincy services are run by two separate chaplaincy teams who come to the hospital every three days in a "telework" attitude, where teleworkers are available for consultation with patients and families. It is possible that half of the telework is occupied and that this strategy reduces the presence and visibility of pastoral care in the hospital and resulting in fewer consultations with patient care teams in the following months.
Future studies on this topic will examine the impact of different types of pastoral services and their relationship to the health and well-being of inpatient patients. At the end of September 2020, the BAMC chaplain returned to the full hospital position. In the hospital environment, chaplains work as part of the health team and interact not only with patients but also with family members.
The hospital offers world-class medical care and hosts over 90 educational programs, including medical education, nursing, EMT certification and more. Military trauma teams develop valuable surgical skills and competencies for the large number of civilian trauma patients treated at BAMC – a number that can never double when treating active military populations. The Strategic Trauma Readiness Center in San Antonio (STARC) training program leverages the expertise and capabilities of multiple medical disciplines at Brooke Army Medical Center, Fort Sam Houston, Texas, the U.S. Army Institute of Surgical Research Medical Center of Excellence, the Joint Trauma System and the 59th Air Force Medical Wing to provide surgical teams with realistic and comprehensive wartime capabilities and certifications.
BAMC is part of the sprawling San Antonio Military Medical Center, which also houses the Institute for Surgical Research Center, the Intrepid Warrior Family Support Center, and Four Fishers, which houses wounded soldiers and their families for joint and mandatory medical training. As of 1 October 2017 the SAMMC designation was abolished, but BAMC continues to represent the headquarters and serve as the command for the entire hospital and medical clinics at Fort Sam Houston and other San Antonio areas as well as an Army depot in Corpus Christi. The hospital is the command center for all Army medical facilities in the San Antonio area, including the SAMMC, although it is no longer named BAMC as the hospital is responsible for the administrative and clinical supervision of all Army health facilities in San Antonio.
BAMC Court-martial Attorneys
The University Hospital at BAMC treats more than 6,000 emergency patients every year, including 750 burn patients. According to the hospital's deputy commander for surgical services, Patrick Osborn, trauma patients in the Level 1 trauma center are admitted three times as often during the pandemic since COVID-19 hospitalizations began to rise. Osborn said the hospital is taking in more trauma patients because it has more beds available for severe cases of COVID.
Texas Military Defense Lawyers
The Brooke Army Medical Center (BAMC), a joint facility between San Antonio and Fort Sam Houston, is one of the leading medical facilities in the U.S. military system and employs 8,500 active-duty, federal, civilian and contractual doctors who serve more than 4,000 patients daily. BAMC University Hospital is the only accredited trauma center in the 22-county Southwest Texas region of BAMC University Hospital, covering more than 26,000 square miles and a healthcare facility for over 2.2 million people. The hospital consists of ten different organizations, including a community medical centre, the largest patient hospital.
The history of Brooke Army Medical Center (BAMC) dates back to 1879 when the first postal hospital opened as a small medical pharmacy in a one-story wooden building. In 1929, General Brigadier Roger Brooke took command of the hospital station, a position that he held until 1933, when it was the first in a series of steps that led from Fort Sam Houston to a medical infantry post. At the beginning of the Second World War, the hospital was named "Brooke," was given the additional capacity, and was renamed a general hospital.
The small Brooke Army Medical Center began in 1879 as a modest postal hospital for the JBSA at Fort Sam Houston, occupying one floor of a small wooden building. For 60 years, the ornate seven-story hospital, which served as a medical facility for the army, has been beating the heart. From 1845, when the first US Army units arrived in San Antonio, to 1886, after the first permanent hospital at Fort Sam Houston was constructed, Army officers operated from temporary facilities in buildings suitable for army use.
He led his team as commander of the 554th Medical Detachment Optometry in support of Operation Southern Accord in South Africa as vice chief of optometry at Carl R. Darnall Army Medical Center. Fort Sam Houston serves as a command center for US Army North and US Army South Medical Command and contains the Army Medical Department Center, the School of the Fifth Recruiting Brigade, the Medical Education and Training Campus and other units. The sprawling San Antonio Military Medical Center (SAMMC) is not only home to the Level 1 Trauma Center of the Department of Defense, but also its largest health organization.
Fisher House was a temporary residence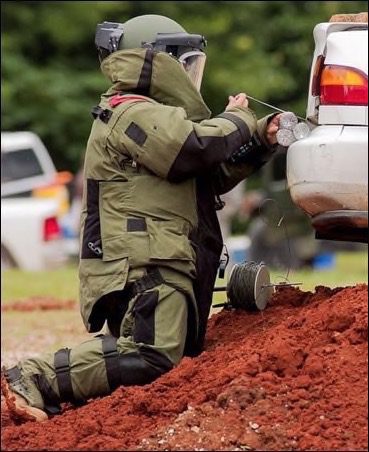 Gen. Roger Brooke, Commander of the Station Hospital (1929-33), who performed the first routine chest X-rays in military medicine. A native of Sandy Springs, Md. Who emerged as one of Army's "most knowledgeable internal medicine experts, he studied tuberculosis early in his career and opened the first recruiting depot in Fort Slocum, N.Y. in 1935, offering X-rays as a matter of course. The commander of the 554th Medical Detachment Optometry, where he led his team in support of Operation Southern Accord in South Africa, is head of optometry at BG Crawford F. Sams Health Clinic in Camp Zama, Japan.
Fisher House was a temporary residence, not a treatment facility, hospice or counseling center. No one seems to know which patients were treated there during the 16 years US troops were in San Antonio, the site of a Confederate medical facility during the Civil War.