Aggressive Fort Sam Houston Military Defense Attorneys
When You Need an Army Court Martial Lawyer in San Antonio, Texas
Fort Sam Houston Military Defense Lawyers
We have successfully defended and acquitted Army soldiers around the world, including Fort Sam Houston. Check out our case results to learn more.

The experienced court-martial defense attorneys at Gonzalez & Waddington have earned a reputation for defending service members at Army installations worldwide. If you are stationed at Fort Sam Houston and are under investigation for a military offense, then hiring the most hard-hitting military attorney can be the difference between having your rights trampled versus winning your case or redeeming your career. Our military defense attorneys represent Fort Sam Houston Soldiers in both UCMJ and administrative matters to include defending Soldiers suspect of of sex assault, drug distribution, and other offenses under military law.
The advantage of having an experienced lawyer is that your attorney can make sure that Army soldiers are not railroaded by the Army's military justice system.

Brief History of Fort Sam Houston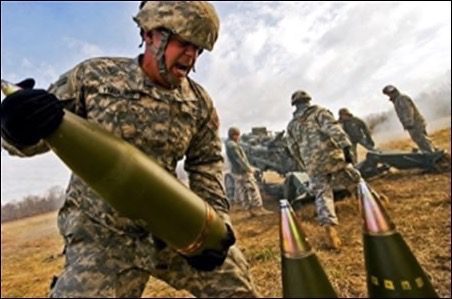 Fort Sam Houston is based in San Antonio in the state of Texas. It is commonly known as Fort Sam, and was named after Sam Houston, a Texas Governor and the U.S Senator, who also happens to be the Republic of Texas's first President.
The military base was first set up back in the 1870s, sprawling over 40 acres of land that were obtained from the City of San Antonio. Since 1879, Fort Sam Houston remains the primary focal point for all military operations in the state of Texas.
Initially, the main purpose of the troops was to maintain an aggressive peacekeeping policy along the border between the United States and Mexico. Over the years, there has been a substantial expansion in the Fort and today you can find several notable historical properties and buildings, such as The Quadrangle, which is the original fort and has a watch tower. Other buildings of historical significance include the Pershing House, which was built back in 1881 and currently serves as the residence of the Staff Post Commander, and the Artillery Post and Cavalry Post Barracks, which are brick barracks for house troops built in the earlier 20th century.
Unlike most civilian criminal defense lawyers or your free US Army counsel, pleading guilty is not something we commonly recommend. Our lawyers make the Army to prove their case. We take nearly every case to trial and fight the allegations in front of a military panel.
Our US Army court-martial victories speak for themselves. The accused service member and his or her well-being is our primary concern. Our military attorneys maintain lighter caseloads than the usual free Army defense lawyer so that we can concentrate on each client individually. Your case will not be outsourced to a third party and we will not coerce you into pleading guilty at the eleventh hour. Our military criminal defense attorneys have successfully defended US Army court-martial and administrative separation (ADSEP) cases in the U.S. and globally.
Fort Sam Houston Court Martial Attorneys
Our firm's founding attorney, Michael Waddington, is a member of the American Board of Criminal Lawyers. The ABCL is known as one of the most prestigious legal groups made up of some of the most experienced criminal lawyers in the country.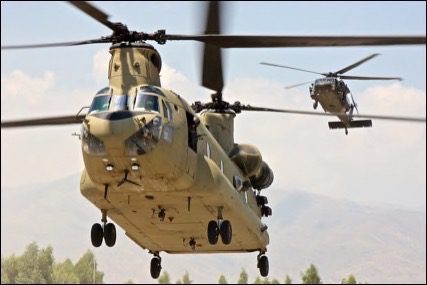 Membership is by invitation only and is exclusive to highly experienced criminal defense lawyers that have at least 10 years of experience defending criminal cases, at which time they must have defended 50 or more felony trials, and must have won 35 or more jury trials.
Moreover, Mr. Waddington was voted a "Super Lawyer" in Georgia and is ranked Superb on AVVO.com. Some of Michael Waddington's cases were made into films, such as, "Killings at the Canal," a CNN documentary special that unveils what caused the murders of Iraqi terrorists by Army soldiers. He also regularly teaches criminal defense lawyers on criminal defense.
Our aggressive Army military lawyers will use our history to defend your court-martial or ADSEP case at Fort Sam Houston.
Call today to speak with an experienced military defense attorney.
Army soldiers working at Fort Sam Houston deserve the best military attorneys possible to represent them at their court-martial or ADSEP proceeding.
If you or a family member are stationed at Fort Sam Houston and are accused of a military offense such as sexual assault or if you are facing an administrative separation, Article 15, show cause board, letter of reprimand or GOMOR, then contact our military defense attorneys now.
Present Day Fort Sam Houston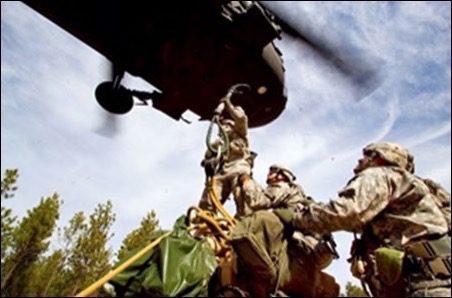 Fort Sam is widely referred to as the "Home of the Combat Medic" and "Home of Army Medicine." After World War 2 came to an end, the Army designed Fort Sam as the main medical training center. This has also led to the construction of one of the best military hospitals, the Brook General Hospital.
From 2011 onwards, Fort Sam is recognized as the most important and largest military medical training center of the entire world, which deals with surgical research, trauma and battlefield health.
Over 250,000 students are trained by the Army Medical Department Center each year.
Expert Legal Support and Advice in Fort Sam Houston
Years of training and experience have made Gonzalez & Waddington well versed in a variety of different scenarios and how to deal with them. They also allow them to provide the most suitable and apt legal advice to the women and men who have put their lives at stake to protect and serve the United States.
Gonzalez & Waddington also boasts a history of successful verdicts in its favor. They have dealt with almost every kind of case that any individual in the military forces could probably encounter during his or her tenure as a service member, thus making them an ideal legal expert.