Aggressive Bath, ME Military Defense Attorneys
When You Need a Court Martial Lawyer in Bath, ME
Our court martial lawyers have successfully represented military personnel around the world.

The experienced military lawyers at Gonzalez & Waddington have gained a reputation for representing military members at military installations worldwide. If you are stationed in Bath, ME and are under investigation for a military crime, then hiring the most aggressive court martial lawyer can be the difference between spending decades in prison versus winning your case or redeeming your career. Our court martial defense attorneys represent Bath, ME military personnel in both criminal and administrative matters to include defending military service members accused of sexual assault, theft, and other offenses under the UCMJ.
This video is an excellent example of why you should retain the best military criminal defense attorneys that you can find.
Our criminal defense attorneys defend false accusations of rape, child abuse, and sexual assault under Article 120 UCMJ, 120b UCMJ, and 120c UCMJ.
Unlike the majority of civilian court martial lawyers or your free military attorney, pleading guilty is not something we commonly do. When our lawyers are retained, we force the military to prove their case beyond a reasonable doubt. We take almost every criminal case to trial and fight the allegations in front of a panel.
Our military court martial victories speak for themselves. The accused military service member and his or her desired outcome is our principal concern. Our military criminal defense lawyers keep smaller caseloads than the average assigned defense lawyer so that we can concentrate on each case on an individual basis. Your trial will not be delegated to a random attorney and we will not coerce you into pleading guilty at the eleventh hour. Our military defense attorneys have successfully contested military court martial and administrative separation (ADSEP) cases in the United States and globally.
Bath, ME Court Martial Attorneys
Our aggressive court martial lawyers will use our experience to defend your court martial or ADSEP case in Bath, ME.
Call today to consult with an experienced court martial defense lawyer.
Military service members stationed in Bath, ME merit the best court martial attorneys possible to defend them at their trial or administrative separation (ADSEP) proceeding.
If you or a family member are stationed in Bath, ME and are accused of a military offense such as sexual assault or if you are confronted with an admin separation, NJP, show cause board, reprimand, then contact our court martial defense attorneys right away.
Click here for military law resources: JAGMAN (JAGINST 5800.7F) – TJAGLCS Criminal Law Department
Bath, Maine
Though the actual cost guard activities at the place began in 1899, it was officiated only in 1915. It was an active installation even during the World Wars. During World War I and World War II, the center saw a rush of activities, during which it built some of the most durable ships that played a prominent part in the wars. After its revamp, the center also undertook repair work of submarines. The shipyard is also noted for the building of two of the biggest cutters, Pontchartrain and Mendota. An award winning installation, the Coast Guard Center celebrated its centennial in 1999.
Bath, ME where architecture dazzles and the ecology mesmerizes
Overview of Bath, ME
Bath, referred to as the 'city of ships', is a small city in the state of Maine in the United States. It is situated on the Kennebec River, just few miles above its source. It is home to a lot of 19th century buildings, the architecture of which still amazes one and all. Most tourists visit Bath to look at these majestic buildings. Covering an area of 13.22 square miles with 4.12 square miles of water, Bath is famous for its annual heritage day festival celebrated on the week of fourth July. As per the 2010 Census, Bath had a population of 8,514 with 2,714 families living in the city. The average age of the population was 41. It has many good educational institutions, which imparts world-class education to the children of the city.
Key highlights of Bath, ME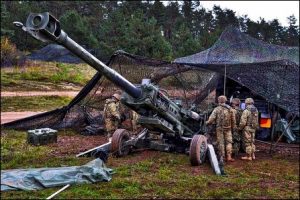 The area was named as Sagadahoc, which meant 'mouth of big river' as the area was situated at the mouth of the Kennebec River. In 1607, Popham Colony was set up but what made the area renowned was the building of the first oceangoing ship here, from where the ships sailed to England, and this was a huge boon for the English settlers in the place. It was only in 1781 that Bath was included as a town in the state. It is named after a postmaster named Dummer Sewell chose 'Bath' of Somerset in England and the name. In 1847, Bath was promoted to a city and it was named as a county seat in 1854.
Though Bath is home to many industries such as iron, lumber, brass and coal, it is famous for its shipbuilding industry. Even in the 19th century, it was the country's fifth largest seaport. The architecture of the city for which it is famous for is actually three styles, namely, Italianate, Federal and Greek revival.
At Bath Maine, you will find a long list of things to keep you entertained. One of the most happening places at Bath is the Front Street, where you can shop and catch a brunch. Those who love to cook will find the Cooking Emporium at Bath an enlightening experience. The Maine Maritime Museum will help you to understand the history of the city. Catch a concert at the Chocolate Arts Center. There is Popham Beath for a quiet stroll. If you get tired, then you have the option to head to the Atlantic waters to cool your head off. Or best still meditate at the various parks. Seafood lovers' go-to destination is the Maine coast. The best thing about Bath, ME is that you stroll around and you will find something new to adore at every corner.
Military Details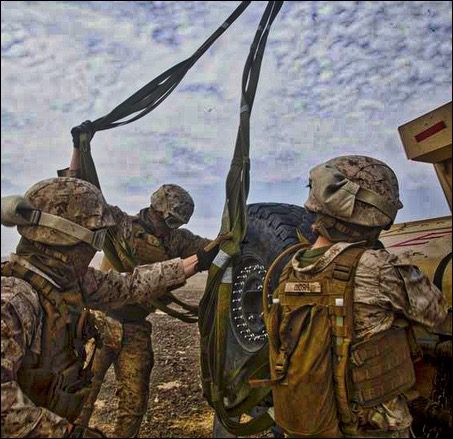 There are two navy bases in Maine, the NAS Brunswick Navy Base and the NS Portsmouth Navy Base. The former shut operations in 2005 but it was one of the main employers of the area, with its contribution of $200 million dollars to the local economy. The base started its operations in 1943 and the main objective was to serve as a cooperation center for the allied nations during World War II. Though after the War, the installation was discontinued but its operations were reinstated during the Korean War. The closing down of the installation was an emotional one for those who were associated with it for long.