Aggressive Brunswick, ME Military Defense Attorneys
When You Need a Court Martial Lawyer in Brunswick, ME
Our military defense attorneys have successfully represented service members worldwide.

The aggressive court martial attorneys at Gonzalez & Waddington have gained a reputation for defending military members at Army, Navy, Marine Corps, Navy, and Coast Guard installations worldwide. If you are stationed in Brunswick, ME and are under investigation for a military offense, then having the most hard-hitting criminal defense lawyer can be the difference between losing your career and family versus winning your case or saving your career. Our military defense attorneys represent Brunswick, ME military personnel in both criminal and administrative matters to include representing military service members accused of sex assault, murder, and other crimes under the UCMJ.
This video is a perfect example of why you must hire the best military attorneys possible.
Our criminal defense attorneys defend false accusations of rape, child abuse, and sexual assault under Article 120 UCMJ, 120b UCMJ, and 120c UCMJ.
Unlike the majority of civilian criminal defense attorneys or your assigned military counsel, pleading guilty is not something we commonly recommend. When we are hired, we compel the military to prove their case. We take almost every case to trial and fight the allegations in front of a panel.
Our military court martial outcomes speak for themselves. The suspected military service member and his or her well being is our chief concern. Our court martial lawyers keep smaller caseloads than the typically assigned defense lawyer so that we can focus on every case individually. Your trial will not be outsourced to a random attorney and we will not bully you into pleading guilty at the eleventh hour. Our military criminal defense lawyers have successfully fought military court martial and ADSEP cases in the United States and worldwide.
Brunswick, ME Court Martial Attorneys
Our high-powered court martial lawyers will use our skills to defend your court martial or administrative separation (ADSEP) case in Brunswick, ME.
Call today to consult with an aggressive court martial lawyer.
Military service members stationed in Brunswick, ME merit the best court martial defense lawyers possible to represent them at their trial or ADSEP board.
If you or a family member are stationed in Brunswick, ME and are suspected of a UCMJ crime such as sex assault or if you are confronted with an admin discharge, NJP, elimination board, letter of reprimand, then contact our court martial defense attorneys right away.
Click here for legal resources: Air Force JAG School – JAA Inn of Court
Brunswick, ME
The Naval Shipyard in Portsmouth in Maine is spread also in the state of New Hampshire. One of the oldest centers of the US Navy, it is spread across 54 acres. It was built in 1800, but even today it remains one of the main centers of the Navy. The lush forests in the area provided a boost to the making of wooden ships. Though the facility was about to be closed down in 2005, authorities discontinued the move following demand by the employees.
Brunswick, MA: Beautiful Getaway to Maine's Coastal Line
Overview
Brunswick is a town in Cumberland County in the southeastern Maine, USA. It is a getaway to Maine's splendid mid coast which is a beautiful place offering many opportunities to students, visitors, residents and businessmen. Brunswick is an abode to the Bowdoin College Museum of Art, the Peary-MacMillan Arctic Museum, Bowdoin College, the Maine State Music Theatre and the Theater Project. This town has one of the latest mid coast hospital and Parkview Adventist Medical Center. It also had a Naval Air Station, which was permanently closed on May 31, 2011.
Brunswick has a beautiful balance between coastal attractions and urban sophistication, thereby offering blooming art, best schools, exclusive shopping, rich culture and history of the 17th century. The town is spread over 54 square miles from Androscoggin River on the North and Maquoit and Casco Bays on the south. Out of the total area, 7.61 square miles is water and 46.73 square miles is land. The long and uneven shoreline is around 66 miles on Casco Bay and 12 miles on the Androscoggin. The coastal areas also include large number of small unpopulated islands.
Key Highlights of Brunswick, ME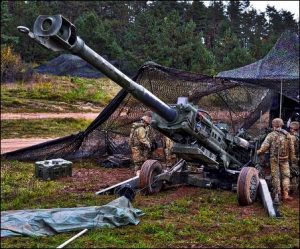 The town was officially built in 1739 when Maine was a part of the Massachusetts Bay Colony. As the Town flourished, Brunswick became an affluent seaport. The power provided by the Androscoggin River Falls helped in the production of lumber, some of which was used for shipbuilding. Brunswick's had various production industries like paper, soap, flour, carriages, plows, furniture, shoes, bricks, cotton and textiles.
Places to visit in Brunswick, ME
Bowdoin College: It is a private arts college located in the town of Maine in Brunswick. The college was founded in 1794 and has been coeducational since 1971. Bowdoin offers 33 majors and 4 supplementary minors. College presently enrolls 1839 students with the student-faculty ratio of 9:1. Bowdoin College is one of the top arts colleges and has a tie up with Middlebury, Wellesley and Pomona.
Maine State Music Theatre: It is a performing art organization located in Brunswick, MA. The theatre was founded in 1959 by Victoria Crandall and it was names as the Brunswick Music Theatre. In 1970, the theatre focused on developing and expanding an internship program that would educate young artists. Brunswick music theatre celebrated its 30 years in 1988 and the founder Crandell was awarded for her significant accomplishment. The theatre now presents four fully staged musicals, special events and children's musicals during summer season.
Skolfield Whittier House: It is a Victorian museum projecting the Pejepscot Historical Society. The museum is also known as "time capsule" because it has been almost untouched since the Victorian era.
Military Details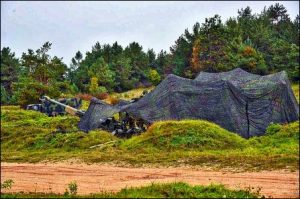 NAS Brunswick, also known, as Naval Air Station was a military airport located 2 miles northeast of Brunswick with a large number of maritime patrol aircraft operated by the Navy. The airport was constructed on the land, which was earlier completely used for growing blueberries. The Naval air station was commissioned on 15th April 1943 and it was the second most important employer in the state. It was mainly used to train British and Canadian Air force pilots of the British Naval command.
The base was deactivated in 1947 and reactivated in 1951 with the main task of anti submarine warfare. Commander Patrol wings US Atlantic Fleet established his headquarters at NAS Brunswick on 1st July 1971. Presently there are three patrol squadrons flying the P3 Orion performing their duties. Apart from this, two reserve squadrons are also based at the Naval Air station. The ships at the Navy Security Group at Winter Harbor, Naval Communication & Telecommunication Station at Cutler and the US Naval Survival School at Rangley also get proper support from the NAS. In January 2010, the runways were closed permanently with the airport operating publicly under the name of Brunswick Executive Airport.