Aggressive Naval Hospital Bremerton Military Defense Attorneys
When You Need a Navy Court Martial Lawyer in Bremerton, Washington
We have successfully defended and acquitted Navy sailors around the world. Check out our case results to learn more.

Naval Hospital Bremerton Military Defense Lawyers
The experienced court martial defense lawyers at Gonzalez & Waddington have developed a reputation for representing sailors at Navy bases such as Naval Hospital Bremerton. If you are stationed at Naval Hospital Bremerton and are suspected of a military crime, then retaining the most experienced defense lawyer can be the difference between losing your case versus winning your case or saving your career. Our military attorneys represent Naval Hospital Bremerton sailors in both UCMJ and administrative matters to include defending Navy sailors accused of sexual assault, robbery, and other offenses under the UCMJ.
Naval Hospital Bremerton Court Martial Lawyers
Unlike most civilian military defense lawyers or your assigned US Navy counsel, pleading guilty is not something we commonly do. When our lawyers take a case, we compel the Navy to prove their case. We take almost every case to trial and fight the allegations in front of a military jury.
Our US Navy court martial results speak for themselves. The accused sailor and his or her desired outcome is our chief concern. Our court martial defense lawyers maintain lighter caseloads than the average free Navy defense attorney so that we can concentrate on every client individually. Your trial will not be outsourced to a random lawyer and we will not power you into taking a dive at the last minute. Our court martial attorneys have fought US Navy court martial and administrative separation (ADSEP) cases in the United States and worldwide.
Mr. Waddington was voted a "Super Lawyer" in Georgia and is ranked Superb on AVVO.com. A few of his cases were made into films, such as, "Taxi to the Dark Side." He also regularly instructs criminal attorneys trial techniques. Our hard-hitting Navy court martial defense attorneys will use our history to fight your court martial or administrative separation case at Naval Hospital Bremerton.
Call today to consult with a hard-hitting court martial attorney.
Navy sailors stationed at Naval Hospital Bremerton merit the best military lawyers possible to defend them at their court martial or administrative separation (ADSEP) board.
If you or a family member are stationed at Naval Hospital Bremerton and are suspected of a military offense such as sexual assault or if you are facing an administrative separation, NJP/Captain's Mast, or a reprimand, then call our military lawyers now.
When You Need Legal Representation
There are times that call for aggressive defensive legal representation, like the attorneys at Gonzalez & Waddington, who are ready to help those at Naval Hospital Bremerton in Washington. Our firm are well versed in criminal law, and highly successful against military prosecution teams. Each client is the primary focus for the Gonzalez and Waddington firm, who keep caseloads low in order to handle each case one-on-one, fighting for each client's protection.
A Brief History of the Naval Hospital at Bremerton, Washington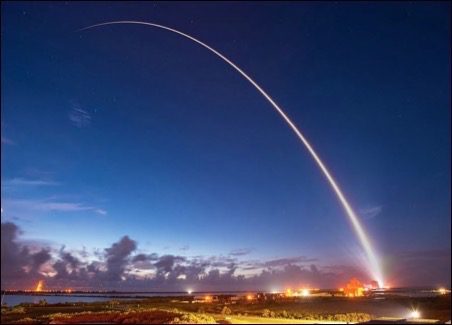 Washington historically has hosted a number of Naval facilities, including many different Naval hospitals or health care facilities. In the 1890s, The Puget Sound Naval Shipyard in Bremerton, Washington was given its first Naval hospital. The Navy Yard received funding for a more permanent building in 1909, but no medical equipment arrived for two years. When it eventually opened in 1912, it was architecturally magnificent, built in Neo-classical style. However, the 200-bed capacity building was replaced in 1980 with the more modern facility in Jackson Park in Bremerton.
Because the hospital itself, regardless of location, spans from World War I through today, it has had a great deal of historical events. During the First World War, the soon to be permanently established hospital was housed in two University of Washington dormitories. In the time of World War II, the WAVES (Women Accepted for Voluntary Emergency Service) offered their services as clerical and support for the doctors. The Korean War saw a spike of admissions once more, with 17,000 admissions. After this war, the hospital continued care for sailors who were visiting, as well as extended to the Navy community.
Health Care at the Naval Hospital Bremerton
The Naval Hospital Bremerton continues to offer important and necessary health care. Upholding their mission statement is of priority: support for warfighters by giving excellent care, develop military medicine through research and training, and preparation of forces to deploy. Today, the hospital provides excellent primary care, emergency care, and plethora of specialties. The hospital is staffed with more than 1,400 military and civilian personnel, including American Red Cross volunteers. The staff physicians are board-certified, but also regularly participate in continuing education to be up-to-date on all changes in each specialized field, all to provide the best tools to help patients maintain general wellness and maintain their health. The hospital is community-focused, and has surgical specialties and 36 inpatient beds, with the ability to expand to over 72 beds if necessary.
Naval Hospital Bremerton Court Martial Attorney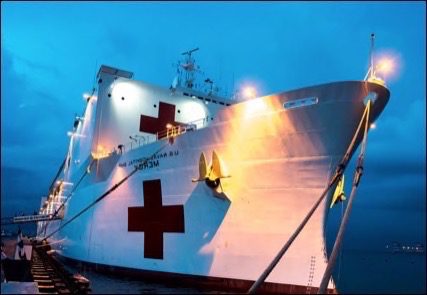 Michael Waddington earned his Juris Doctor from Temple University School of Law in Philadelphia. Prior to entering Temple, he graduated Magna Cum Laude from Duquesne University. After practicing for a decade, the National Trial Lawyers Association voted Michael Waddington one of the top 100 trial lawyers of the United States by from the years of 2013 to 2015.
After enlisting in the Army after high school, he rose to rank, served two tours as an Army defense lawyer, became an Army JAG officer, and was Chief of Military Justice. Mr. Waddington currently holds licenses to practice in New Jersey, Pennsylvania, Georgia, and South Carolina courts, along with worldwide all military courts. He currently practices in criminal defense, appeals, and court martial defense, and is currently a member of the prestigious criminal lawyers group, the American Board of Criminal Lawyers. Mr. Waddington is ready to defend your criminal defense case at Naval Hospital Bremerton in Kitsap County, Washington.