Army officer to be confined for 100 days for assaulting
By Ashley Rowland, Stars, and Stripes
Pacific edition, Saturday, January 26, 2008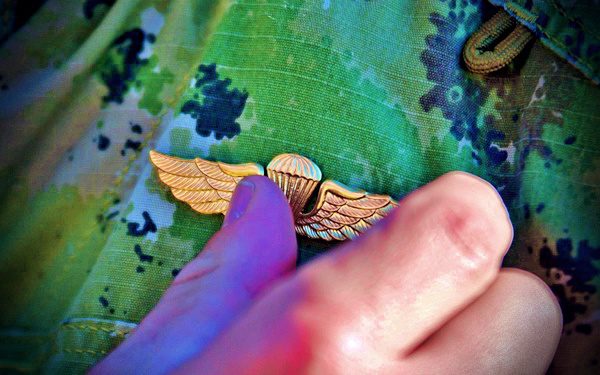 YONGSAN GARRISON, South Korea — A court-martial jury on Thursday reprimanded a U.S. Army officer and gave him 100 days of confinement for assaulting his 14-year-old daughter twice last year after learning she had lost her virginity to her 17-year-old boyfriend. However, the officer will remain on Active Duty in the Army.
The officer, a 20-year Army veteran, was convicted Thursday of two counts of assault on a child under 16 years old — a lesser included specification of the original charge of indecent acts with a child.
The five-member panel deliberated for 4½ hours before finding the officer not guilty on four specifications of another assault charge for allegedly beating his daughter in the days after learning she had slept with her boyfriend, and of allegedly leaving bruises on his 4-year-old son's buttocks after spanking him with a half-closed fist.
"I'm going to stay in the military, which is the best thing," the officer told Stripes after his sentence was announced. He had pleaded not guilty to all charges, and apologized to his superiors and his family before the jury began deliberating his sentence.
"This has been a scar that will stay with you the rest of your lives," he said.
The officer, his daughter and other members of their family are not being named to protect her identity, in accordance with Stars and Stripes policy.
Prosecutors had asked the jury to dismiss the officer — the equivalent of a dishonorable discharge for an enlisted soldier — and sentence him to one year in prison.
Defense attorneys asked the jury to reprimand the officer, but to ask him to retire so he could get retirement benefits and provide for his family.
"If you state you believe he should retire, he will do so," said military defense attorney Capt. Michael Korte.
According to court documents and testimony, the officer and his wife became angry after learning their daughter had slept with her boyfriend, whom they had forbidden her to date. They confronted her in September and made her go to the hospital for a rape examination because they believed the boyfriend was 18 years old and had committed statutory rape, according to court testimony.
When they returned home that night, the father locked his daughter in the bedroom, asked her to remove her clothes and inserted his finger into her vagina. He did the same thing three days later.
Three officers testified Thursday that the father was a good officer with an exemplary record.
The daughter testified that she began thinking about killing herself after her father assaulted her, and now takes five medications for anxiety and to help her sleep. The daughter is being treated at a psychological hospital in the States, and will go into foster care when she is released.
She said she misses her siblings but doesn't want to return to her parents.
"At least I know I'm safe in foster care," she said.