War crimes case: Kin see prosecution as a witch hunt, but others say Army too lenient.
By MONI BASU
The Atlanta Journal-Constitution
February 18, 2008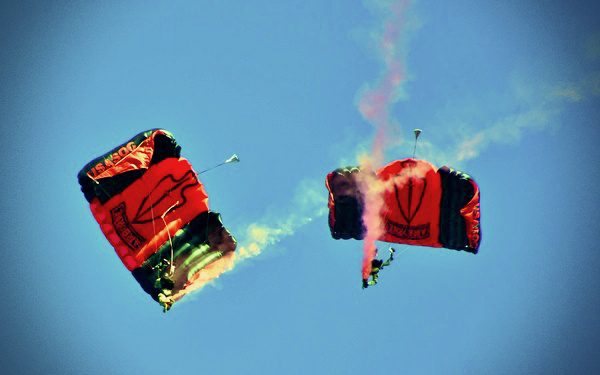 When Army Spc. Christopher Phillip Shore's court-martial begins Tuesday, his father will tell jurors that the Georgia soldier is a fine warrior trained to kill with uncanny precision — but never to murder.
That is the charge against Shore, who spent 15 months at war and became the first soldier from Georgia to be charged with the murder of an Iraqi. If found guilty, he could face a maximum penalty of life without parole.
Convinced of his son's innocence, Brian Shore will take the stand along with his older son Derrick Sparks, several of Phillip Shore's platoon mates and a forensic pathologist at the court-martial in Honolulu, where Shore's battalion in the 25th Infantry Division is based.
Army prosecutors will try to convince a jury of soldiers that Shore killed an Iraqi detainee during a raid near the northern city of Kirkuk last June.
Shore, 26, of Winder, has said he was ordered to shoot the unidentified man by his patrol leader, Sgt. 1st Class Trey Corrales but that he deliberately missed.
Corrales will face his own court-martial April 22 for premeditated murder, soliciting another soldier to shoot an unarmed detainee and then impeding an investigation by planting an AK-47 rifle near the victim.
Brian Shore said he would do anything to save his child. The salesman for Cook's Pest Control in Lawrenceville raised $30,000 for his son's defense. He questions why the Army went after his son and believes the U.S. military has fallen prey to the politics of the Iraq war. "I'm angry," said Shore, a man whose unquestioning faith in the military withered as the case against his son progressed.
"After all this, they just want some sort of conviction," he said. "There can't be any kind of reality to this. It's got to be political."
Iraq's real-time war has fueled debate on the prosecution of war crimes. Some Americans, like Brian Shore, believe the U.S. military has been overzealous in showing Iraqis that it is willing to go after its own.
Others believe the opposite: that U.S. troops get away with the abuse and deaths of Iraqis. And even when they are prosecuted, they are judged leniently by their military peers.
They point to cases like the 2005 killings of up to 24 civilians in Haditha. None of the involved Marines will face murder charges.
The Army has charged 29 soldiers in Iraq with Article 118, or murder under the United States Code of Military Justice. According to the Army Judiciary, 26 of those 29 soldiers faced trial, 13 were convicted of murder and eight were found guilty of a lesser offense.
The latest was another 25th Infantry Division soldier, Sgt. Evan Vela, who was convicted earlier this month for shooting an unarmed Iraqi man and sentenced to 10 years in prison.
Whatever the beliefs about war crimes prosecutions, at least one military law expert thinks that high-profile incidents like the Haditha killings and the Abu Ghraib prisoner scandal have cast a spotlight on American wrongdoing in Iraq.
"I think the armed services are more concerned with the protection of detainees than they were in previous wars such as Vietnam," said Gary Solis, a former Marine Corps judge advocate who is now an adjunct professor at Georgetown Law School. "Not that there are more incidents now but that greater attention is given to reporting these incidents."
Solis contends that in today's combat zone, it's difficult to push things under the mat. Every soldier has a camera, a laptop and a cellphone.
"There are no secrets anymore," he said. "The answer is always: 'We have to investigate.' "
Solis, who did two tours of Vietnam, said "onesies or twosies" happened all the time in that war.
"Nobody can get away with that now," he said.
A plethora of Web sites, many of them developed by military veterans and conservative Christians who are upset by the prosecutions of men and women in uniform, have popped up in recent months.
"If you are charged with a capital crime in Iraq or Afghanistan, we will try and help you," said Pat Barnes, a retired Marine who also went to Vietnam twice and now helps run Military Combat Defense Fund, a nonprofit that disburses money to service members who need legal help. One who benefited is Corrales, Shore's platoon leader.
The group's mission statement says: "We believe in the fundamental decency of our armed forces." Barnes' take is more pragmatic.
"These people aren't rich. They are blue-collar kids," he said. "Who knows the circumstances? I can't make a judgment but we can help."
The judgment to take Shore to trial was made by the commander of the 25th Infantry Division. Solis could not comment on the specifics of the case but he wondered why Maj. Gen. Benjamin Mixon decided to proceed to trial after a report issued in November stated that the Army lacked evidence to charge Shore with murder.
Lt. Col. Raul Gonzalez presided over the Article 32 hearing, the military equivalent of a Grand Jury investigation, and concluded that no evidence existed to link shots fired by Shore to the detainee's death.
While an Article 32 recommendation is nonbinding, Solis questioned why Mixon decided to disregard such a specific report.
The Article 32 conclusions instilled hope for Shore and his family. His lawyer, Michael Waddington of Augusta, was confident the Army would toss the murder charges.
Then came Mixon's decision, just days before Christmas. And with it, the Shore family see-sawed between anger one minute and worry the next.
"This trial's just going to be a repeat of the Article 32," Brian Shore said. "No new evidence has come up. Why are they punishing him?"
During the night of June 22, Shore's platoon raided houses thought to be harboring insurgents. They rounded up several men whose hands tested positive for explosives.
Shore testified at his Article 32 hearing that at some point during the raid, he ran out into a courtyard and saw one of the detainees wounded on the ground. Corrales ordered Shore to "finish him," Shore testified.
He said he fired his M-4 Carbine but intentionally missed the man. The detainee died two days later.
Shore reported the incident to his supervisors. "If I were guilty, why would I turn myself in?" he said in an interview in October.
Brian Shore said he hoped the trial would end the family's ordeal, one that consumes him as he hits the road to sell his chemicals and as he goes to sleep each night.
The trial is expected to last two to five days.
Specialist Shore said he is confident he will be exonerated. He spent the week before his trial moving his wife and two young daughters into new housing on post.
Brian Shore said he's not nervous either. "I know my kid. And I'm going in there with the truth."