Aggressive Honolulu, HI Military Defense Attorneys
When You Need a Court Martial Lawyer in Honolulu, HI
Our criminal defense attorneys have successfully defended military personnel around the world.

The aggressive military criminal defense lawyers at Gonzalez & Waddington have developed a reputation for defending military service members at Army, Navy, Space Force, Marine Corps, Navy, and Coast Guard installations worldwide. If you are stationed in Honolulu, HI and are suspected of a military offense, then retaining the most aggressive criminal defense lawyer can be the difference between having your rights trampled versus winning your case or saving your career. Our military defense lawyers defend Honolulu, HI military service members in both criminal and administrative matters to include defending military service members accused of sexual assault, drug use, and other crimes under the UCMJ.
This film is a great example of why you must hire the best defense lawyers available.
Our military criminal defense lawyers aggressively defend false accusations of rape, child abuse, and sexual assault under Article 120 UCMJ, 120b UCMJ, and 120c UCMJ.
Unlike most civilian court martial lawyers or your assigned military counsel, pleading guilty is an option of last resort. We compel the military to prove their case beyond a reasonable doubt. We take almost every criminal case to trial and fight the allegations in front of a jury.
Our military court martial victories speak for themselves. The accused service member and his or her desired outcome is our main concern. Our military defense attorneys keep lighter caseloads than the typical free defense attorney so that we can focus on each case individually. Your case will not be outsourced to a random attorney and we will not power you into taking a dive at the eleventh hour. Our military criminal defense lawyers have defended military court martial and ADSEP cases in the United States and around the world.
Honolulu, HI Court Martial Attorneys
Our aggressive court martial defense attorneys will use our experience to fight your court martial or ADSEP case in Honolulu, HI.
Call today to speak with a hard-hitting military defense lawyer.
Military personnel stationed in Honolulu, HI merit the best military defense attorneys available to defend them at their trial or ADSEP proceeding.
If you or a family member are stationed in Honolulu, HI and are accused of a military offense such as sex assault or if you are dealing with an administrative discharge, NJP, show cause board, letter of reprimand, then contact our court martial defense lawyers now.
Click here for military law resources: Lawfare – Coast Guard CCA
Honolulu, HI – A Diverse City
Honolulu is the state capital and the most populated city in the United States state of Hawaii. It is the county seat of the City and nation of Honolulu. This is a major tourist destination and it is located in the island of Oahu. Honolulu is famous for the culture followed here and there is a massive military presence in Hawaii. This is another reason why this area is famous.
Location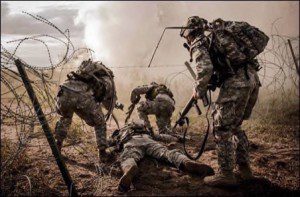 Situated in the island of Oahu, Honolulu is the prominent tourist destination in the US state of Hawaii. This is the main gateway to Hawaii and the major gateway to the United States of America. A major spot for international trade and commerce, Honolulu is also famed for its military and defense areas. This is a strategic location where the east meets the west, where the Pacific meets Orient culture and traditions. This is the southernmost and the western most American City.
The population of this city as per the census taken by the United States Bureau in the year 2010 was 390,738. The population of the city and the county consolidated together stood at a staggering figure of 953,207.
The area is approximately around 68.4 sq. miles and out of this total 60.5 sq. miles is land and 7.9 sq. miles is water. The closest location on the mainland to Honolulu is the Point Arena Lighthouse in California is at 2000 nautical miles approximately.
History
Evidence of the first settlement in Honolulu by the original Polynesian migrants to the archipelago comes from the historical records and all the artifacts that were discovered in this area. There was a settlement in the 11th century. Slowly and gradually, the kings and rulers changed and there came an area when trade and commerce started in the basic stages. Shipments happened and the port area started developing. Honolulu has an International Airport and much revenue is generated each day. This is one of the busiest airports ever. Development in the port area and trade and commerce led to a rapid economic boost and hence this became one of the biggest Tourism centers in the world.
Places of Interest
Ala Moana Center
Aloha Tower
Waikiki Beach
Waikiki Aquarium and Trolley
Lyon Arboretum
Iolani Palace
Honolulu Zoo
Honolulu Museum
Diamond Head
Hana Uma Bay
Bishop Museum
USS Arizona Memorial
People
There are diverse cultures prevailing in this city. The pacific cultures and traditions somewhere meet the eastern traditions and cultures. The festivals amalgamate with each other, and so do the people. The people reside side by side and celebrate everything. It's a diverse city.
Military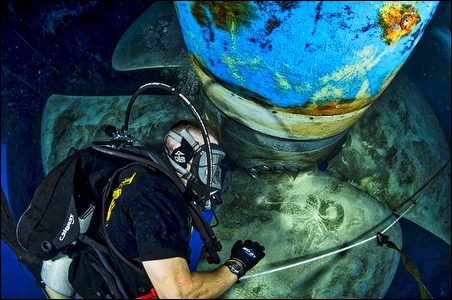 There are eleven military bases in Hawaii. Fort Shafter is the oldest base at the Oahu station. Hawaii has a history of military presence. During the Second World War, there was an attack on Pearl Harbor and lot of devastation occurred during that time. After this attack, there was a lot of work that went into reestablishing the military bases. This is the reason why Honolulu has a history of the armed forces. This area serves as the base area for Air Force training and also as the Navy and Ground force army. Hawaii is the headquarters of the Unites States Pacific Command. This contains Army, Navy, Space Force, Marine Corps and Air Force service components. These are all headquartered in Hawaii. Apart from all this, the Coast Guards also have their main offices at Hawaii. The coast guard offers unique services to the area. The area is stable now after lot of efforts has gone into it by the armed forces and all divisions of it.
Honolulu HI Military Defense Lawyers