Aggressive Oahu, HI Military Defense Attorneys
When You Need a Court Martial Lawyer in Oahu, HI
Our court martial lawyers have successfully represented military members around the world.

The experienced court martial lawyers at Gonzalez & Waddington have gained a reputation for defending service members at Army, Navy, Marine Corps, Navy, and Coast Guard installations worldwide. If you are stationed in Oahu, HI and are under investigation for a military crime, then retaining the most aggressive court martial defense lawyer can be the difference between losing your case versus winning your case or saving your career. Our court martial defense attorneys defend Oahu, HI military service members in both UCMJ and administrative matters to include defending service members accused of sexual assault, fraternization, and other crimes under the UCMJ.
Our military criminal defense lawyers aggressively defend false accusations of rape, child abuse, and sexual assault under Article 120 UCMJ, 120b UCMJ, and 120c UCMJ.
Unlike the majority of civilian court martial lawyers or your assigned military counsel, pleading guilty is not something we commonly recommend. When we take a case, we make the military to prove their case. We take almost every case to trial and fight the allegations in front of a jury.
Our military court martial outcomes are clear. The suspected service member and his or her future is our main concern. Our military defense attorneys maintain lighter caseloads than the usual appointed military defense lawyer so that we can focus on each trial on an individual basis. Your trial will not be delegated to a random attorney and we will not force you into taking a dive at the last minute. Our court martial attorneys have successfully fought military court martial and administrative separation cases in the U.S. and worldwide.
Oahu, HI Court Martial Attorneys
Our aggressive military defense lawyers will use our experience to defend your court martial or administrative separation case in Oahu, HI.
Call today to speak with a hard-hitting military defense lawyer.
Military personnel working in Oahu, HI merit the best military attorneys available to defend them at their court martial or administrative separation (ADSEP) board.
If you or a family member are stationed in Oahu, HI and are suspected of a military crime such as sex assault or if you are facing an administrative discharge, NJP, show cause board, reprimand, then contact our court martial attorneys today.
Click here for military law resources: Air Force Appellate Defense Division – Judge Advocates Association
Oahu, HI
Hawaii is comprised of a lot of islands and Oahu is the third largest island in the region. It is home to the two thirds of the population in the US State of Hawaii. This is the home of Honolulu International Airport too. Oahu is one of the largest and northernmost islands of Polynesia
Location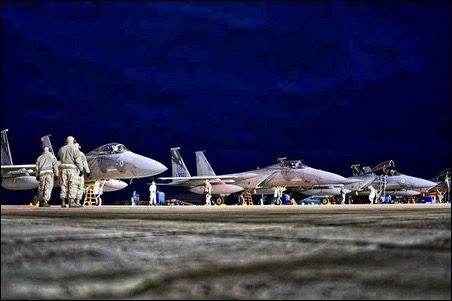 Oahu is in close proximity to Honolulu and hence the Honolulu International Airport as well. This is one of the third largest islands in Hawaii and is in close quarter to the Ford Island and the islands at Kaneoha Bay.
Oahu has a total population of 953,207 according to the US Census studies and research in the year 2010. The total land area inclusive of Kaneoha Islands and the Fords Island is around 597 square miles. This is the 20th largest island in the whole of the United States of America.
This volcanic island is 44 miles long and 30 miles across. The shoreline is a round 227 miles in length. The island was formed as a result of two large volcanoes – Waianae and Koolau. There is a broad valley in between these volcanic islands. The highest point in the Waianae range is 4003 ft. above sea level.
History
The three hundred years of Oahu was ruled by various monarchs and kings. Kualii was the first of the warlike kings and he was also interested in annexations to his existing kingdom. There were a lot of islands in Hawaii but they were all unified around the year 1850. Some of the royalty still bears testimony to the wars fought over them. The most prominent historical monument in the United States area of Hawaii is the Lolani Palace. This still stands erect and strong. Oahu became slowly developed and it was brought in news when the Pearl Harbor was attacked during the Second World War. This was the attack that brought United States of America into war. This and a devastating earthquake later, Oahu slowly but steadily emerged as the leading tourism haven for travelers… Trade and commerce and port facilities developed. In present time's traveler flock to Oahu to gain the enriching island holiday experience.
Places to See
Hanauma Bay
Ala Moana beach
Kaneoha Bay
Ko Olina Beach Park
Kailua
Sandy Beach – famous for its pristine waters
Sunset Beach – a great water recreation area
Waikiki Beach
Waimea Bay
Waimanalo Beach
Disney resorts and spas
North Shore
The famous Pearl Harbor
Pali Lookout
Various cultural centers and theaters for performing arts
Military museums and veteran places of war significance
Laie Hawaii Temple
Military Details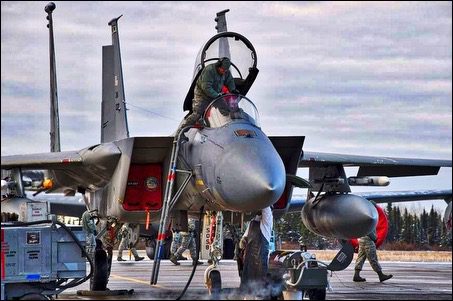 During the Second World War, the Pearl Harbor was bombed by the Japanese. This inevitably led to the oncoming of United States of America in the war. There was a lot of loss and destruction of human resources and natural resources. After the attack, came a devastating earthquake that killed a lot of people and obliterated mass property. Oahu took some time to gain balance back and a lot of contribution came from the military presence. Hawaii is the headquarters for the Army, Navy, Air forces and the other divisions.
The United States of America Coast Guards also have their main offices in this State. There are eleven army bases here and naval command centers. Apart from all this, the air command paramilitary forces have also set base here. This is the reason why Oahu has a strong military backing.
It is not uncommon to find military parks, museums, wear memorials and veteran centers all dedicated to the cause of people who were martyrs in some form or the other . The presence of military in Oahu has helped shape up the city and further instills a sense of security among the residents.