Aggressive Rapid City, SD Military Defense Attorneys
When You Need a Court Martial Lawyer in Rapid City, SD
Our military defense lawyers have successfully represented military personnel around the world.

The hard-hitting defense attorneys at Gonzalez & Waddington have developed a reputation for representing service members at Army, Navy, Marine Corps, Navy, and Coast Guard installations worldwide. If you are stationed in Rapid City, SD and are accused of a military offense, then retaining the most hard-hitting defense attorney can be the difference between going to jail versus winning your case or redeeming your career. Our military defense lawyers defend Rapid City, SD military service members in both UCMJ and administrative matters to include representing service members suspect of of sexual assault, drug distribution, and other offenses under the UCMJ.
This video is a perfect example of why you need to retain the best military defense attorneys that you can find.
Our criminal defense attorneys defend false accusations of rape, child abuse, and sexual assault under Article 120 UCMJ, 120b UCMJ, and 120c UCMJ.
Unlike most civilian court martial defense attorneys or your assigned military attorney, pleading guilty is not something we do often. When we take a case, we make the military to prove their case beyond a reasonable doubt. We take almost every criminal case to trial and fight the allegations in front of a panel.
Our military court martial results speak for themselves. The accused service member and his or her well being is our primary concern. Our criminal defense attorneys maintain smaller caseloads than the average assigned defense attorney so that we can focus on every case on an individual basis. Your case will not be outsourced to a random lawyer and we will not power you into pleading guilty at the last minute. Our defense attorneys have successfully contested military court martial and ADSEP cases in the United States and worldwide.
Rapid City, SD Court Martial Lawyers
Our high-powered court martial defense lawyers will use our skills to fight your court martial or ADSEP case in Rapid City, SD.
Call today to speak with a hard-hitting court martial attorney.
Service members working in Rapid City, SD deserve the best court martial lawyers possible to defend them at their trial or administrative separation (ADSEP) hearing.
If you or a family member are stationed in Rapid City, SD and are accused of a UCMJ offense such as sex assault or if you are confronted with an administrative separation, Article 15, elimination board, reprimand, then call our military defense attorneys now.
Click here for legal resources: Coast Guard Docket – Coast Guard CCA
Rapid City, SD – A Diverse Area
Overview of the City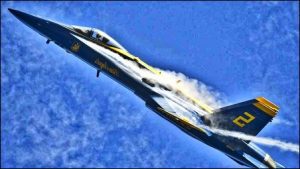 Rapid City is called the Swift Water City and it is the 2nd biggest city in South Dakota, ranking after Sioux Falls. It is in Pennington County and gets its name from the Rapid Creek, since it is based on the Black Hills Mountain, towards the eastern slope range. As per the 2010 census, it had a population of 67,956 and it is often referred to Gateway to the Black Hills an even the "City of Presidents". A low mountain ridge divides the city. It literally divides the city into two parts, which are basically the east and the west. The climate of the city along with its geographical area is diverse. It is situated at 44.076188-N 103.228299-W and the highest peak here will be Harney Peak at about 7,242 feet.
History of the City
It was in the year 1874 when gold was first discovered here via the Custer Expedition. Since then, there has been a flood or rush of settlers in the region. It is then that disappointed miners laid the foundation of Rapid City. They were the ones who started promoting the city and encouraged people to flock here. In February 1876, the foundation of the city was laid after the spring-fed Rapid Creek. For over about 100 years, the city prospered. Then there was a flood that came in the month of June n 1972, when heavy rains lashed the city and leaded to record floods. It is around this time that there was rain for about 6 hours near the area. It leads to acute damage and death with thousands being injured. The damage caused was $160 million back then, which is about $900 million right now. Everything was destroyed. However, the city recovered from the damage and started off on industrialization.
The city started manufacturing and trading a lot of ammunition components, which totally changed its economy. It was also one of the primary areas for production of stamping machines that were used for labeling plywood's. It also emerged as a great transport destination and connected different parts of the country, including flights to most of the major cities around the U.S.A. Education boomed here during this period too and prime educational institutes and schools were set up here along with many other universities too. Some of the most popular places to see here include Mount Rushmore, Wind Cave National Park, Crazy Horse Memorial and Custer State Park.
Military Base
Rapid City is home to the Ellsworth Air Force Base (AFB) (IATA: RCA,-ICAO: KRCA,-FAA LID: RCA) and the same is located about 10 miles from the city. It is home of the 28th Bomb Wing (28 BW) that is affiliated with the Global Strike Command's Eighth Air Force. It is one of the two B-1B Lancer strategic bomber wings in the country, with the other one located in Texas. Currently commanded by Colonel Gentry Boswell and Command Chief Master Sergeant, it has experienced some controversial growth too.
The entrance of the Ellsworth AFB was gifted by the people of the city and it also symbolizes the B-52 Stratofortress, which is one of the older aircrafts. The 28th Bomb Wing is known for delivering ace military performance along with being the home to more than 8,000 military personnel and their family members. One of the main advantages of being close to the city is that the retired personnel can easily find new homes in nearby areas, instead of moving away too far. Currently, the city is the host to many retirees from the army.