Finding the Best Military Sexual Assault Attorney for your Court-Martial
Below is a transcript from the YouTube video: Hiring the Best Military Defense Lawyer – Selecting the Best Court Martial Attorney to Defend You
My name is Michael Waddington. I'm a court-martial defense attorney. In this video, I want to talk about how you choose the best lawyer to defend you in a court-martial?
Choosing your military lawyer is one of the most important decisions you're going to make. Suppose you're under investigation or facing a court-martial. In that case, you should ask a prospective military sexual assault attorney several questions and judge whether or not that attorney is the best-qualified attorney to defend you. If you don't choose the best attorney possible to defend you, then you will live to regret your choice.
Looking for the Best Sexual Assault Court Martial Attorneys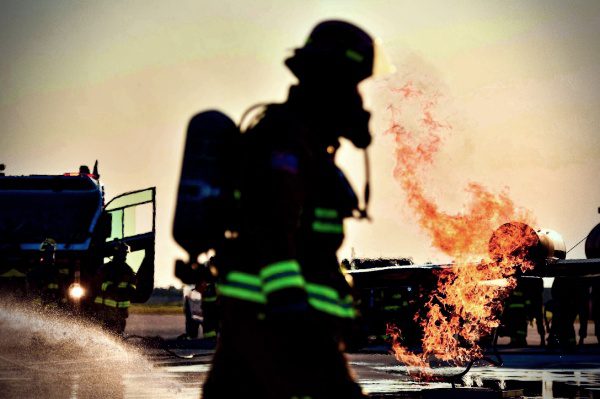 You should ask several questions to any prospective attorney and listen to their tone of voice and their confidence. In addition to their answers, one question you should look for, which is probably the most important, is some of your verifiable court-martial trial results in which you were the lead counsel. Now, the lead counsel portion is very important. That means you're the person who did the opening and closing.
Selecting the Best Court Martial Attorney
You were the leader, the primary attorney in the case. It's not the same to be a lead counsel as it is to sit as secondary counsel and assist the lead counsel. You should look for an attorney that has tried at least 50 felony jury trials to a jury as lead counsel. If you can find a military defense lawyer that's done more than that, and there's plenty of them out there, then that's great. But whenever you have an attorney that's done 50, even 10 to 15 cases.
That is not a lot of cases when it comes to being a trial attorney. Another important factor is client testimonials. Look online, and check to see if old clients have reviewed that attorney. What do they have to say about the attorney you're speaking to? Does? Does the best military sexual assault defense attorney have one or two reviews? Or none? Or does the attorney have a dozen or more reviews?
Client reviews are a telltale sign that an attorney is winning cases and taking cases to trial, and getting great results for his clients. Another important factor is if you're looking for an attorney, ask the attorney, "Hey, can you give me the names of a few military defense lawyers that you have tried cases with in the past," if they can't provide any names, then there's a problem. It's a good idea to check the background of the Article 120 lawyer that you're looking into.
How to Select the Best Court Martial Attorneys
For example, if the lawyer gives you one or two names of Army, Air Force, Marine Corps defense counsel's that they've worked with, give them a call, or have your mom and dad call in check into the background of that lawyer. Another factor you should ask your prospective attorney about is how long you have been off active duty. And if the attorney is off active duty for one or two years, that should cause you some concern, not that someone right off of active duty cannot be a good attorney.
But if an attorney is young, and they did four years on active duty, and they've been out in private practice for only a few months or a year, then you might want to just check in a little deeper check-in in the background of that attorney. They may not be the best military defense lawyer for your case.
Hiring the Best Court Martial Attorneys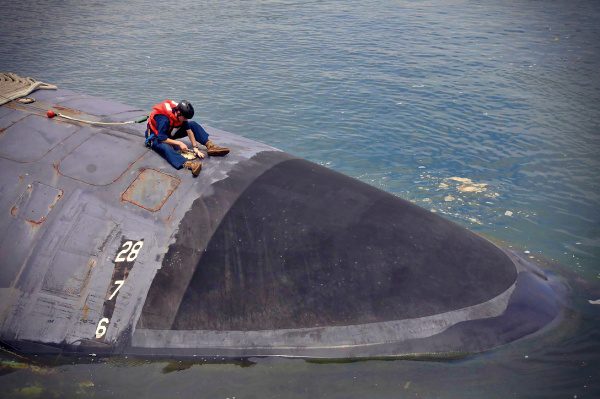 Another thing you should look for is independent ratings and reviews. Check out Avvo.com. That's a great lawyer review website. It also rates attorneys based on their experience, reputation, and ethics. Look at Super Lawyers, look at the National Trial Lawyers, things like that they can verify whether or not the attorney you're speaking with is a legitimate, trained, experienced trial attorney.
Or it's someone that is just trying to pretend that they're the most experienced, or "the best" military defense attorney, a very important question you should ask your attorney. How many years of your legal career have you spent defending people as a criminal defense lawyer, not as a JAG, not as a prosecutor throwing people in jail, but as a criminal defense attorney trying cases to a jury?
How to Locate the Top Civilian Military Lawyers
You'll be surprised how many of these lawyers out there claiming to be the best or the most experienced, or the best military defense lawyers, spent most of their career hurting and throwing service members in jail. They spent their military career vigorously prosecuting people, sometimes with little to no evidence. So be careful. Another question you should ask is, what exactly did you do while you're in the military and if someone spent the majority of their career in legal assistance and did a little bit of prosecution and maybe a little bit of defense or no defense. That's another red flag. There's a lot of good lawyers out there that are great trial lawyers.
Finding the Best Military Defense Lawyers
Why settle for someone who is second best? One final thing you should ask when you're looking for the best military defense attorney? How many jury trials have you done? How many contested jury trials have you done in total? I would start with 100 as a baseline. Now, that's a lot of cases. But there's a ton of lawyers out there that have done more than 100. jury trials, if you are speaking with a Article 120 defense lawyer, and they don't want to tell you roughly how many cases they've taken to trial.
If they don't want to get into the details of the last 10 to 15 jury trials that they've defended, then that's another red flag. It doesn't mean you should altogether exclude that attorney, but do some checking around, speak to some other attorneys and weigh in compare. Who is the most experienced who's the best attorney to defend me because you only get one chance at a court-martial? When it's all said and done. You need to go into the court-martial with the most experienced, most highly qualified lawyer that you can have on your side.
Civilian Court-Martial Lawyers
Military law forms the core of the military's legal system and applies to all active duty, national guard and reserves, and retired armed forces personnel across all branches. If you or someone close to you has been charged with a crime under the UCMJ, it is crucial that you turn to military defense lawyers for help right away. As a former member of the U.S. Army's JAG Corps, aggressive military attorneys, Michael Waddington has a history of defending US Military service members in both court-martial and administrative cases. 
It is important for US armed forces personnel to know their rights. US service members have the right to be represented by a civilian military defense counsel so don't wait to contact the best military criminal defense lawyers like those at Gonzalez & Waddington, Attorneys at Law. To start fighting your allegation, today contact the relentless court-martial lawyers at Gonzalez & Waddington, to arrange a consultation with one of our court-martial counsel.
Select the best court-martial defense lawyers to defend your case and defend your freedom. Whether you are facing accusations such as: Sexual assault, Murder– Article 118, UCMJ, Aggravated Sexual Assault, Accessory After the Fact – Article 78, UCMJ, or Gambling with Subordinate – Article 134, UCMJ, the determined civilian military defense attorneys at Gonzalez & Waddington can help.