Aggressive Chicago, IL Military Defense Attorneys
When You Need a Court Martial Lawyer in Chicago, IL
Our criminal defense attorneys have successfully defended military personnel worldwide.

The hard-hitting court martial attorneys at Gonzalez & Waddington have developed a reputation for representing service members at military installations worldwide. If you are stationed in Chicago, IL and are under investigation for a military crime, then having the most aggressive military lawyer can be the difference between going to jail versus winning your case or redeeming your career. Our military defense lawyers defend Chicago, IL military personnel in both UCMJ and administrative matters to include representing service members accused of sexual assault, drug use, and other offenses under the UCMJ.
This video is an excellent example of why you need to select the best military defense attorneys available.
Unlike the majority of civilian military criminal defense lawyers or your free military attorney, pleading guilty is not something we commonly do. When we are retained, we compel the military to prove their case. We take almost every case to trial and fight the allegations in front of a panel.
Our military court martial results speak for themselves. The suspected service member and his or her future is our primary concern. Our criminal defense attorneys keep smaller caseloads than the typical appointed military defense attorney so that we can concentrate on each trial on an individual basis. Your trial will not be delegated to a third party and we will not push you into a guilty plea at the last minute. Our defense attorneys have successfully contested military court martial and ADSEP cases in the U.S. and globally.
Chicago, IL Court Martial Lawyers
Our aggressive court martial defense attorneys will use our skills to fight your court martial or administrative separation (ADSEP) case in Chicago, IL.
Call today to speak with an aggressive court martial defense lawyer.
Military personnel stationed in Chicago, IL deserve the best court martial lawyers possible to defend them at their trial or administrative separation (ADSEP) hearing.
If you or a family member are stationed in Chicago, IL and are suspected of a military offense such as sex assault or if you are facing an administrative separation, Article 15, elimination board, letter of reprimand, then call our military attorneys immediately.
Click here for military law resources: Manual for Courts-Martial (2012) – COMDTINST M5810.1E: Mil Jus Man
Overview of Chicago, IL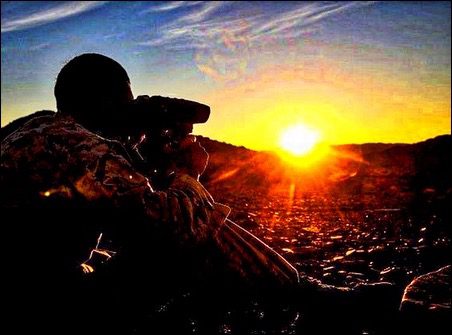 Located on Lake Michigan, Chicago is one of the biggest cities in the United States of America. Known for is architecture, it has skyscrapers including the famous John Hancock Center standing tall at over 1450 feet, and the Neo-Gothic Tribune Tower and the Willis Tower. Chicago is also known for its museums and also the expansive collections housed within including famous impressionist works. Chicago in the Cook County in Illinois ranks 3 in the list of most populous cities in the United States, with a population over 2.7 million residents
Chicago formed as a city in 1837, near a portage between the Great Lakes and the Mississippi River watershed, witnessed rapid growth in the middle of 19th century. Chicago is an international hub for commerce, industry, finance, telecommunication, transportation and technology. As of 2015, Chicago ranks seventh among the most expensive cities on the globe. In the year 2014, Chicago hosted a record of more than 50 million visitors from domestic and international sectors. Cultural contribution of Chicago includes music particularly blues, jazz, soul and gospel; visual arts, film, theater – particularly comedy and novels.
Key Highlights of Chicago
Chicago's name is derived from a French pronunciation of the Native American word shikaakwa, which translates to wild garlic. During the middle of the 18th century, the area was occupied by an American tribe. Around 1780 Jean Baptiste Point du Sable, who is known as the Founder of Chicago finally arrived and settled in Chicago.
Chicago city has in all 116 skyscrapers with the tallest John Hancock Center measuring 1450 feet tall. Most of the Chicago's residential streets have a wide patch of grass, shrubs or trees between the street and the sidewalk. This helps to keep the pedestrians away from the street traffic and give them option to walk on the sidewalks and in turn reduces the number of accidents. The destruction caused by the Great Chicago Fire led to the biggest construction boom in the history of the nation. Today, Chicago's skyline is among the densest and it is the tallest and ranks the fifth in the world listing.
Chicago is indeed a great place to live and a great place to earn a livelihood. The economy thrives and thus helps the tax base (with enough money for city development). This also helps the city being attractive and retains vital talent. The economy in Chicago is also led by the Medical and Surgical Hospital industry; there are 90 hospitals and over 17,500 medical doctors within the city limits to attend to the citizens of Chicago. Other employment sectors include colleges, universities, professional institutions, corporate, regional and subsidiary managing offices and temporary help services.
Military Details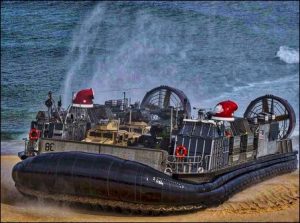 Chicago Military Academy at Bronzeville is a military high school offering a four-year curriculum, located in Bronzeville side of Chicago, Illinois. A compulsory junior reserve officer's instructional course in addition to the standard four year college preparatory training is offered by this Academy.
Great Lakes Training center located in the Lake County close to North Chicago hosts multiple and extremely important tenant commands and it is also the only boot camp of the US Navy. Nevertheless, it is the largest military base in Illinois and is also the largest training field under the US Navy Operation. The size of the camp is so massive that it qualifies to be equal to a small city.
The U S Navy Pier in Chicago is a 3,300 feet long pier on the shoreline of the Lake Michigan.
The Glenview Naval Air Station also called NAS Glenview was a U.S. Naval Air station operational from the years 1923 to 1995. This is located in Glenview, a suburb of Chicago. The air base primarily conducted training operations on aircraft and also the seaplanes on nearby Lake Michigan during the Second World War After the 2nd World War, began the Cold War which was a state of military and political aggression and tension between powers in the Eastern Bloc comprising of the Soviet Union and its allies and the powers in the Western Bloc, viz., the United States, its NATO allies and others. The 1993 Base Realignment and Closure commission identified NAS Glenview for closure on or before 30 September 1995, and transfer of its squadrons and other units. The first such transfer of 90% occurred in September 1997, with the balance 10% transferred in October 1999.