5 soldiers are accused of killing Afghan civilians, and 7 are charged with assault, drug use and more; most were members of 3rd Platoon, B Company, 2nd Battalion, 1st Infantry Regiment
By Jon R. Anderson – Staff writer – Sep 13, 2010
Allegations swirl around Lewis-McChord platoon Best Military Attorneys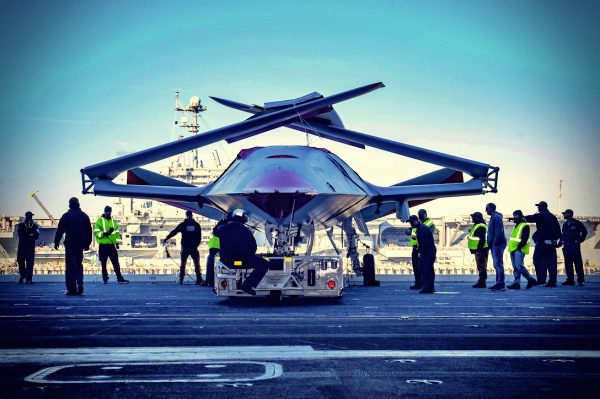 JOINT BASE LEWIS-McCHORD, Wash. — At Forward Operating Base Ramrod, Afghanistan, some members of 3rd Platoon spent their downtime partying, smoking hash and drinking bootleg liquor. When Staff Sgt. Calvin R. Gibbs arrived in November 2009, he joined the fun, regaling his new buddies with stories about the things he'd gotten away with in Iraq, one soldier would later tell agents from the Army's Criminal Investigation Command. And soon, Gibbs, of Billings, Mont., was joking about how easy it would be to "toss a grenade at someone and kill them." He proposed organizing a "kill team" to do it, according to court documents.
By around Christmas 2009, officials now believe, Gibbs had hatched a plan with Spc. Jeremy Morlock, of Wasilla, Alaska, and three other soldiers to do just that. By May, three Afghan civilians were dead and at least one platoon member kept fingers as trophies. And several knowledgeable people say there are "gruesome" photographs of the soldiers posing with the dead. It all came to a halt, however, when one young soldier decided to speak up. Accused of being a snitch, the soldier was beaten by Gibbs and his crew, court documents say.
Now, 12 soldiers at this Army post stand accused of more than 70 charges including premeditated murder, illegal drug use and assaulting a fellow soldier. Pieced together from documents obtained by Army Times filed with a military magistrate, sworn statements made by the soldiers involved, family members, attorneys and investigators and officials familiar with the case, this is the story of a rogue platoon and how officials believe one of the greenest soldiers in the unit brought them to justice.
PREMEDITATED MURDER CHARGES
In June, the Army charged five soldiers with 2nd Infantry Division's 5th Stryker Brigade — since renamed 2nd Stryker — with premeditated murder just as they were returning to Joint Base Lewis-McChord from a yearlong deployment in Afghanistan. Authorities allege Gibbs and Morlock were involved in all three killings.
The other three slaying suspects — Spc. Michael S. Wagnon, 30, from Las Vegas; Pfc. Andrew Holmes, 19, from Boise, Idaho; and Spc. Adam C. Winfield, 21, from Cape Coral, Fla. — were charged with one murder each. As the investigation expanded, Lewis-McChord officials announced last month that seven additional soldiers have been charged in connection with the case, on a range of lesser charges including aggravated assault, impeding the investigation and drug use: Staff Sgt. Robert G. Stevens, 25, from Portland, Ore.; Sgt. Darren N. Jones, 29, from Pomona, Calif.; Cpl. Emmitt R. Quintal, 22, from Weston, Ore.; Staff Sgt. David D. Bram, 27, from Vacaville, Calif.; Pfc. Ashton A. Moore, 20, from Severna Park, Md.; Spc. Adam W. Kelly, 26, from Montesano, Wash.; and Spc. Corey A. Moore, 22, from Redondo Beach, Calif.
All but one of the soldiers is assigned to 3rd Platoon, B Company, 2nd Battalion, 1st Infantry Regiment. The other worked with the platoon but is assigned to the headquarters and headquarters company of the brigade's special troops battalion. All those soldiers are now awaiting individual Article 32 investigations — the military's version of a grand jury hearing — to see if their cases will proceed to court-martial. Those hearings are expected to begin later this month.
As the convening authority, 2-2 Brigade commander Col. Barry Huggins will consider the recommendations of the investigating officers. According to court documents obtained by Army Times, Morlock confessed to the killings. As part of his confession, he described the events leading up to the first of three killings, when Gibbs allegedly handed him a fragmentation grenade on Christmas Day. Morlock, according to the court documents, informed Army investigators that Gibbs told him, "if the situation presented itself, we should go ahead and run with that grenade scenario that he had briefed to us."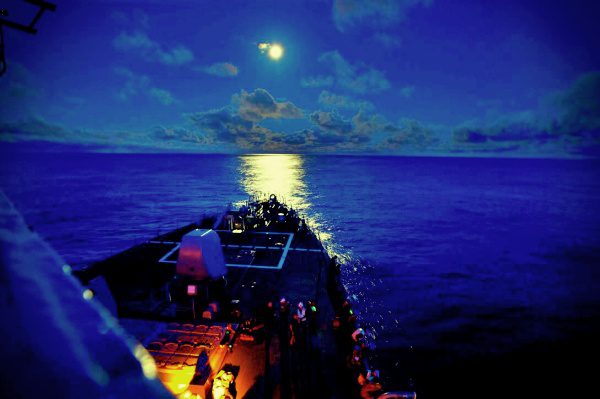 About two weeks later, Gibbs told Morlock and Holmes to help provide security as their platoon leader met with an elder in the village of La Mohammed Kalay. When alone Afghan man approached them, Morlock tossed a grenade over the wall and dived for cover, ordering Holmes to fire. Only after returning to Ramrod did Morlock tell Holmes "that the grenade incident was staged and that Morlock threatened his life if he told anyone," according to Holmes' statement, contained in court documents. Daniel Conway, Holmes' lawyer and a former Marine, does not dispute Holmes' involvement in the incident but insists Holmes had no knowledge of a plot to kill someone that day.
"The Army has cast the net too wide. Our general defense is that Pfc. Holmes was a 19-year-old kid doing the best he could in combat. He was not part of any conspiracy nor did he commit premeditated murder," Conway said. Investigators say platoon members carried out two more slayings of Afghan civilians within the next four months. On Feb. 22, they allege, Wagnon, Morlock and Gibbs killed an Afghan by rifle fire. On May 2, they say, Winfield, Morlock and Gibbs killed another civilian, using a grenade and rifle fire. Lawyers for Morlock, Wagnon and Winfield did not respond to repeated requests for comment. Gibbs' attorney said he was new to the case and not prepared to comment.
AN ISOLATED INCIDENT
"As an Army, we invest a significant amount of time and effort into training our soldiers to do the right thing in times of war. We are an Army of morals and values, and we expect our servicemen and women to live by them," I Corps spokesman Lt. Col. Dave Doherty said in a Sept. 2 statement. "These charges constitute an accusation, and the accused are presumed innocent unless proven guilty. The command is committed to ensuring a fair and just process, and will continue to provide information regarding these cases."
In the meantime, I Corps spokeswoman Maj. Kathleen Turner said, 3rd Platoon's "platoon leader and platoon sergeant have been removed from the platoon as the investigation is ongoing." They have not been otherwise reprimanded. Several officials said privately that more charges and disciplinary action are expected, but caution that the process will take time. Lt. Col. Jeff French, commander of the 2nd Battalion, 1st Infantry Regiment, and the task force that was based at FOB Ramrod, said he immediately ordered an investigation as soon as allegations surfaced. Although he declined to comment on the case, he said the charges take nothing away from the accomplishments made by the vast majority of his troops.
"There is a long legal process ahead of us," French said. "I don't want to undermine justice being served. After investing a year of 745 soldiers' lives in Afghanistan, I — along with everyone else in the battalion — want justice to be served." "The proof is in the pudding," added French, whose task force is, by all accounts, credited with transforming a Taliban-dominated region west of Kandahar. "It was a tough fight. The Taliban were not just going to freely give that area over to us that they had controlled for so long." Now, though, he said, the once-reviled Afghan national forces are building credibility and trust among the locals.
IN WITH OTHER SOLDIERS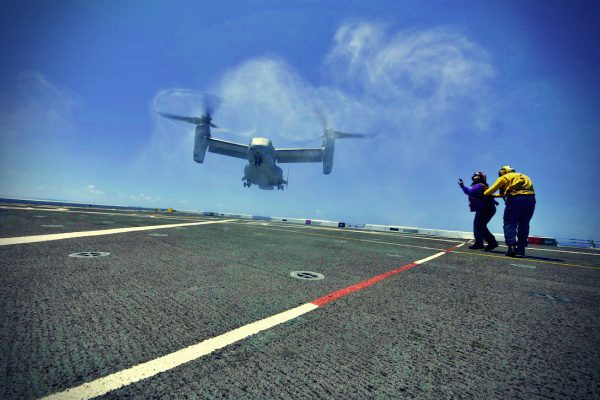 It was in the middle of that tough fight, however, that 3rd Platoon found itself working with a mashup of other soldiers with whom they had never trained. The platoon had been reassigned from French's B Company, along with another line platoon, to work for a cavalry troop commander and one of his platoons. Led by Capt. Matt Quiggle, A Troop, 8th Squadron, 1st Cavalry Regiment, had been attached to French's battalion but needed to be beefed up by the Stryker units to roam the Afghan desert from FOB Ramrod in search of enemy gunslingers. In addition to being a launching pad and hub for the task force, French's troops also provided a kind of rudimentary schoolhouse for local Afghan military and police units.
With lush fields of tall marijuana plants growing through the river valley region, many in the Afghan units were notorious not only for regularly smoking hash, even while on duty, but even stealing it from locals while manning checkpoints and conducting patrols. "The thing you've got to realize," said one soldier who was stationed at Ramrod at the time, "is that hash is not illegal there, the [Afghan national security forces] were smoking it all the time, and that you can pretty much get it anywhere." The search for insurgents routinely turned into running gunfights. The task force suffered 10 fatalities, with more than 60 wounded in action. Indeed, the end of December marked the close of the bloodiest year on record for U.S. forces in Afghanistan.
Back at Ramrod, inside some of the 3rd Platoon hooches, they were partying like it was 1999. By around Christmas, the soldiers were adding booze to their hazy gatherings, with liquor stashed away in care packages mailed from folks back home, several sources say. To be sure, not everyone in the 30-strong platoon was partying, records indicate. One young private told authorities he'd known what was going on for months, but didn't want to cause any trouble for his platoon mates. The private joined the unit straight from basic training shortly before deploying and turned a blind eye to it all, but didn't want to get in trouble, either.
As time went on, he became increasingly suspicious of the actions of some of the partiers, particularly Morlock and Gibbs, according to his statement to investigators. When the private returned from a week-long assignment to the Army's main hub in Kandahar on May 3, he was shocked to find smoke billowing out of the converted 20-foot shipping container that he and his roommate lived in. "When I got into the room that day, they had just gotten through smoking hash to the point where the smoke was lingering in the air and the smell was impossible to get rid of," he would soon tell investigators. The soldier found a sergeant first class he thought he could trust. Don't worry, he was told, everything will be taken care of.
Two days later, however, shortly after noon, a half-dozen of his platoon mates, including Gibbs and Morlock, walked into his hooch from the searing heat outside and accused him of snitching, according to his statement. One soldier grabbed him by the throat and another pulled his leg out from under him, pinning him down; the gang then kicked, punched and stomped him, according to the private's statement. They warned him to keep his mouth shut, but he decided to talk. Not only did the private inform investigators about the hash and the booze, but also raised his suspicions that some of his fellow soldiers had slain civilians while on patrol.
During the investigation, Morlock admitted the killings, but his lawyer, Michael Waddington, has since told reporters that Morlock was under the influence of a cocktail of prescribed medications for traumatic brain injury and his statements should not be admitted as evidence. Meanwhile, the private who blew the whistle on the suspects' alleged crimes has been moved to another unit under a kind of protective custody. "This guy is a victim," said one official close to the case, citing concerns that he could suffer additional reprisals. "But he's also a hero. If he hadn't spoke up, it's entirely possible this whole thing would never have come to light. Everything flowed from him."
'WE ARE A GOOD FAMILY'
Carrie Wagnon and her three kids were among the many wives and families anxiously awaiting the unit's return when she got a call from authorities saying her husband was already back, but was now in the Lewis-McChord detention facility. "I was shocked," she said. "We are a good family. He has no tolerance for drugs or the people who do drugs," insisting that he was good soldier who would never knowingly get involved in a murder plot.
"He's got too much to lose to do something that stupid. He was just doing his job," she said. "What I don't understand is why only junior enlisted soldiers are facing charges," she adds. "How could that many soldiers be doing drugs and the commanders not know about it? It's like a parent with 10 kids who doesn't know nine of them are walking around stoned all the time."