Aggressive Belleville, IL Military Defense Attorneys
When You Need a Court Martial Lawyer in Belleville, IL
Our military defense lawyers have successfully defended military service members worldwide.

The hard-hitting defense attorneys at Gonzalez & Waddington have gained a reputation for representing military personnel at military installations worldwide. If you are stationed in Belleville, IL and are suspected of a military offense, then retaining the most hard-hitting criminal defense attorney can be the difference between getting convicted versus winning your case or redeeming your career. Our military attorneys defend Belleville, IL service members in both UCMJ and administrative matters to include representing military personnel suspected of sexual assault, drug use, and other offenses under the UCMJ.
This video is a perfect example of why you should hire the best military defense lawyers available.
Our military criminal defense lawyers aggressively defend false accusations of rape, child abuse, and sexual assault under Article 120 UCMJ, 120b UCMJ, and 120c UCMJ.
Unlike most civilian military attorneys or your assigned military lawyer, pleading guilty is not something we do often. Our lawyers force the military to prove their case beyond a reasonable doubt. We take almost every criminal case to trial and fight the allegations in front of a panel.
Our military court martial results speak for themselves. The suspected service member and his or her future is our chief concern. Our military criminal defense attorneys maintain lighter caseloads than the typically assigned military lawyer so that we can focus on every trial individually. Your case will not be outsourced to a random lawyer and we will not push you into taking a dive at the last minute. Our military defense lawyers have defended military court martial and ADSEP cases in the United States and globally.
Belleville, IL Court Martial Lawyers
Our experienced court martial attorneys will use our history to defend your court martial or administrative separation (ADSEP) case in Belleville, IL.
Call today to consult with an aggressive court martial defense lawyer.
Military personnel stationed in Belleville, IL deserve the best military defense lawyers possible to represent them at their trial or administrative separation (ADSEP) board.
If you or a family member are stationed in Belleville, IL and are suspected of a UCMJ offense such as sexual assault or if you are confronted with an admin discharge, NJP, show cause board, letter of reprimand, then contact our court martial lawyers right away.
Click here for military law resources: Army JAG Corps Regimental History – Military Law Review
Overview of Belleville, IL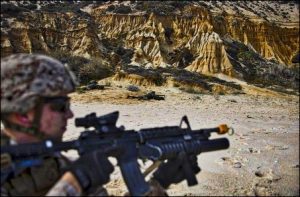 Belleville located in the County of St. Clair is a city in Illinois, in the United States of America. The census of the year 2012 shows the population of the city of Belleville as about 43,765 persons, ranking the eighth-most populated city. Belleville is located on the western banks of the Mississippi river on a plain; hills and intermittent plains rising to the west, and leveled lands to the east. Hills are rich with trees whereas leveled areas are primarily farmlands with precisely four seasons.
Summer has Gulf air tending to manipulate, resulting in warm and humid weather. High temperatures are a common feature. Winters are severe and refreshing, but extended periods of very cold weather is rare. Zero or sub-zero temperatures are rarely seen. Thunderstorms are severe at times. The wettest season is spring. The first chill is felt around mid-October with winter lasting till mid April.
Key Highlights of Belleville
George Blair named the city of Belleville circa 1814. Blair donated an acre of his estate for the Town Square and another 25 acres for the new County Seat, causing a shift from the village of Cahokia. Belleville was integrated as a village first, a city later in the year 1850. The failure of the German Revolution in 1848 resulted in many of the learned people fleeing their home lands. Belleville became the center of German settlement with about 90% of its population were either born in Germany or of German descent.
Belleville city is well known for its famous designed boots that exceed all requirements and standards of the men and women serving in the military forces of the US Military, especially for their real comfort and long lasting boots. Boots manufactured in Belleville provide the ultimate comfort; it seems like a normal running shoe and could also be worn for a combat, while on duty, on a flight, or just anywhere. Options such as a provision of a steel toe and without a steel toe are also available. As the country's largest supplier of military boots, Belleville boots are leaders in development of new technologies and they continuously strive to serve better.
Belleville has ample education facilities:
Two universities, one college, four high schools, nine elementary schools, and two junior high schools.
Agriculture is one of the chief occupations in and around Belleville. Religious Organizations industry is the leading industry in Belleville's St. Clair County. Some of the other leading employment opportunities for Belleville are nursing care, Security and Patrol, other Grocery and Supermarkets.
Belleville residents have access to over 50 hospitals and over 500 doctors within the city limits.
Military Details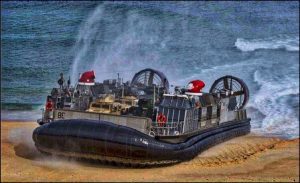 Scott Air-Force Base is an Air Force base of the United States Military services located in the St. Clair County close to Belleville. The Scott Field camp is one of the 32 Air-force service training camps which was established immediately after the United States of America entered the First World War in the year 1917. Headquarters of the United States Transportation Command that co-ordinates transportation across all the services is located at Scott Field and is a part of the Air Mobility command. This base is home to the 932nd Airlift Wing of the U.S. Air Force Reserve Command and the 126th Air Refueling Wing of the U.S. Air National Guard and is operated by the 375th Air Mobility Wing of the U.S. Air Force.
The Scott base currently employs close to 14,000 people, 5000 civilians, and about 5500 active duty personnel of the U.S. Air Force and an additional 2400 Reserve personnel and also the air national guard's. Following the announcement in the June last year, 2 new squadrons of the Cyber Security force have been added to the present 3 stationed on base. The Scott Air Force base – also known as Mid America St. Louis Airport is used for public airport operations.
Belleville provides phenomenal support for the air base, especially important in the light of the challenges of a military life for people employed at the base and their families.