Aggressive Great Lakes, IL Military Defense Attorneys
When You Need a Court Martial Lawyer in Great Lakes, IL
Our defense attorneys have successfully defended military personnel around the world.

The aggressive military lawyers at Gonzalez & Waddington have earned a reputation for defending military members at military installations worldwide. If you are stationed in Great Lakes, IL and are accused of a military offense, then retaining the most aggressive defense attorney can be the difference between going to jail versus winning your case or saving your career. Our military defense attorneys defend Great Lakes, IL military service members in both UCMJ and administrative matters to include defending military personnel accused of sexual assault, fraternization, and other offenses under military law.
This video is a perfect example of why you must retain the best military criminal defense lawyers that you can find.
Our military criminal defense lawyers aggressively defend false accusations of rape, child abuse, and sexual assault under Article 120 UCMJ, 120b UCMJ, and 120c UCMJ.
Unlike the majority of civilian court martial lawyers or your assigned military attorney, pleading guilty is an option of last resort. When our attorneys are retained, we make the military to prove their case beyond a reasonable doubt. We take nearly every criminal case to trial and fight the allegations in front of a panel.
Our military court martial outcomes speak for themselves. The accused service member and his or her future is our chief concern. Our military attorneys keep smaller caseloads than the average free Article 120 UCMJ military lawyer so that we can focus on each trial separately. Your trial will not be delegated to a third party and we will not push you into taking a dive at the eleventh hour. Our criminal defense attorneys have defended military court martial and administrative separation (ADSEP) cases in the United States and around the world.
Great Lakes, IL Court Martial Attorneys
Our high-powered Article 120 UCMJ court martial lawyers will use our history to fight your court martial or administrative separation (ADSEP) case in Great Lakes, IL.
Call today to speak with a hard-hitting court martial defense lawyer.
Military personnel working in Great Lakes, IL merit the best military defense lawyers available to represent them at their court martial or ADSEP board.
If you or a loved one are stationed in Great Lakes, IL and are suspected of a military crime such as sex assault or if you are dealing with an administrative discharge, NJP, elimination board, letter of reprimand, then contact our court martial defense attorneys right away.
Click here for legal resources: AFMAN 51-203: Records of Trial – Coast Guard Docket
Overview of Great Lakes, IL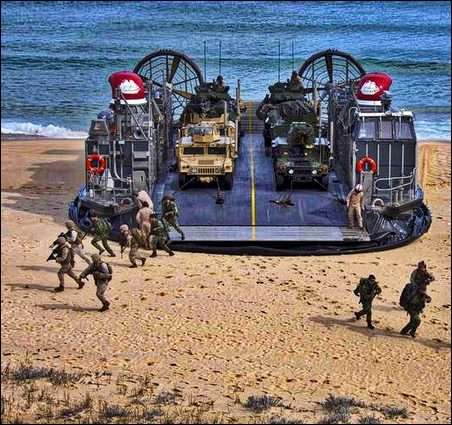 Great Lakes; The home of US Navy's only boot camp, is located in Lake County, Illinois. Great Lakes has the largest training station in the Navy, and the 2nd largest military installation in Illinois. The base is situated on about 1,630 acres of land and it has about 1,150 buildings built on it. The base with its own Public Works Department, Naval Security Force and Fire Department is like a small city. A clock tower building built with red bricks with a tower over the third floor is one of the landmarks of the area. Great Lakes have a humid continental climate with different influences from air masses from other regions. The lakes by itself can increase blizzard totals, with a moderating effect on the climate and produce snowfalls. According to the census of 2010, the population was about 703,500, the third-most populated city in Illinois. Waukegan is its county seat.
Key Highlights of Great Lakes
Several Native American tribes inhabited the region after the end of the severe winter of Wisconsin area. The people of the Great Lakes traded in copper nuggets extracted from the region, and fashioned into ornaments and weapons. The Great Lakes and its rivers were the only means of moving freight and people. Barges from the Great Lakes were able to reach the Atlantic Ocean after the Erie Canal opened in 1825. With the opening of the Michigan and Illinois Canals by 1848, direct access to the Mississippi River was possible from the Great Lakes. An all-inland water route was provided between New Orleans and New York City when these canals became operational.
In the 19th century, transporting immigrants was the main business of many passenger lines. After rails and roads developed, freight and passenger businesses vanished; except for a few ferries and a bunch of foreign cruise ships. Even today, the immigration routes have an effect. These days, the general freight are transported by rails and trucks, domestic ships move bulk cargoes, like coal, iron ore and limestone for the steel industry. Nearby mines helped develop domestic bulk freight. Rather than try to make steel on the spot, it was really economical to transport the ingredients to centralized plants. Grain exports are also a major cargo.
According to the United States Census Bureau, Great Lakes have a total area of 1,368 square miles, of which 67.6% is water and the balance of 32.4% is land. A total of about 95 lakes are included in Great Lakes.
Military Details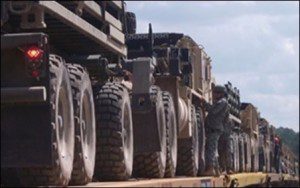 The Great Lakes Naval Station is the United States Navy's Headquarters Command for training, and the Navy's only training center. The Recruit Training Command is a unit within United States Navy primarily responsible for the indoctrination and conducting initial orientation of incoming recruits. Generally, it is referred to as boot camp or recruit training center. Since 1999, Great Lakes have been the only enlisted basic training location in the U.S. Navy.
Running approximately 8 weeks long, all recruits into the U.S. Navy commence their enlistment at this center. Qualifying sailors upon successful completion of basic training are sent for training in their occupational specialty to various apprenticeship schools located across the country. All those who have not received specific rating, enter the fleet with a general designation of seaman, fireman or airman. On an average, 40,000 recruits pass through the Recruit Training Command every year with almost 7,000 personnel enrolled at the installation at any given point of time. Recruit Training Command, Great Lakes has been active in excess of 100 years.
During the World War II, a total of four million sailors served on active duty in the U S Navy; over 1 million of them were trained at Great Lakes.
Real action at the training center is shown in the 1944 movie 'The Navy Way' and the 1952 movie 'Skirts Ahoy'