Aggressive Naval Station Great Lakes, IL Military Defense Attorneys
When You Need a Court Martial Lawyer in Naval Station Great Lakes, IL
Our court-martial defense lawyers have successfully represented military members around the world.

The aggressive criminal defense attorneys at Gonzalez & Waddington have gained a reputation for representing military personnel at military installations worldwide. If you are stationed in Naval Station Great Lakes, IL, and are suspected of a military crime, then hiring the most aggressive court-martial defense lawyer can be the difference between losing your career and family versus winning your case or redeeming your career. Our military attorneys defend Naval Station Great Lakes, IL service members in both UCMJ and administrative matters to include representing military service members accused of sex assault, drug use, and other crimes under military law.
Our military defense lawyers commonly fight false accusations of Article 120 UCMJ, Sexual Assault.
Unlike most civilian defense lawyers or your free military attorney, pleading guilty is not something we do often. When our lawyers are hired, we make the military to prove their case. We take nearly every criminal case to trial and fight the allegations in front of a panel.
Our military court martial victories are clear. The suspected service member and his or her desired outcome is our primary concern. Our military criminal defense attorneys maintain lighter caseloads than the usual appointed military defense lawyer so that we can focus on each client individually. Your trial will not be outsourced to a third party and we will not coerce you into a guilty plea at the last minute. Our military attorneys have successfully fought military court-martial and administrative separation cases in the U.S. and worldwide.
Naval Station Great Lakes, IL Court Martial Attorneys
Our aggressive Article 120 UCMJ military attorneys will use our skills to fight your court-martial or administrative separation case in Naval Station Great Lakes, IL.
Call today to speak with a hard-hitting military defense attorney.
Military service members working in Naval Station Great Lakes, IL deserve the best military defense lawyers possible to represent them at their court-martial or administrative separation hearing.
If you or a family member are stationed in Naval Station Great Lakes, IL and are suspected of a UCMJ crime such as sexual assault or if you are confronted with an administrative separation, Article 15, elimination board, reprimand, then call our Article 120 UCMJ military defense lawyers today.
Click here for military law resources: Marine Corps Defense Services Org. – Lawfare
Naval Station Great Lakes, IL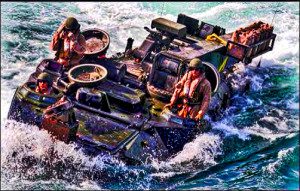 Life in the armed forces of the United States can sometimes be very tough because of the hundreds of rules and regulations that an individual is required to follow. The armed forces are very strict about their code of conduct and almost no form of misconduct is ever ignored. Given the close scrutiny that is kept on the activities of members of the armed forces, it is possible that a person may get called out on even the slightest of misdemeanors. It is also possible that the punishment given to the individual is disproportionate, which means it may be more severe than the punishment the individual should ideally have been given. Such a disproportionate penalty can have a negative impact on the life of the individual in ways more than one – he or she may have no prospects of promotion within the military.
Because of this, any individual at the Naval Station Great Lakes should first contact a legal expert if he or she ever finds himself or herself in such a situation. Gonzalez and Waddington extend their services to all serving men and women at the Naval Station Great Lakes and work hard to safeguard the rights of the military personnel.
Brief Background of the Naval Station Great Lakes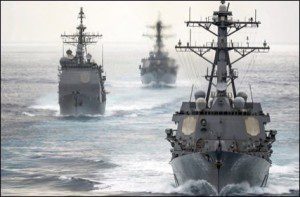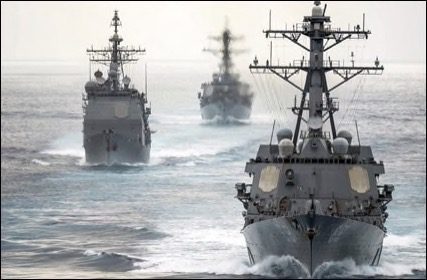 The Naval Station Great Lakes is a Navy boot camp, which is located in Lake County in the state of Illinois, to a place near North Chicago. The 39 original buildings were designed by a man known as Jarvis Hunt and were constructed during the years 1905 and 1911.
Since 1996, this is the only training facility of the Navy since the Base Realignment and Closure Commission (1993) led to the closing down of the Naval Training Center Orlando, Florida, and the Naval Training Center San Diego, California. Almost forty thousand recruits graduate each year from the Recruit Training Command at Great Lakes and there are approximately seven thousand individuals recruited at the installation at any given time. The Recruit Training Command at Great Lakes has been operating for more than 100 years now.
The Training Support Center at Great Lakes is the main technical training command of the Navy. It provides support to the Center for Surface Combat Systems, the Center for EOD and Dive, the Center for Personal Development, the Center for Naval Engineering, and the Center for Service Support.
Present Activity at the Naval Station Great Lakes
A major landmark of the Naval Station Great Lakes is Building 1 or the clock tower building. This is made from red bricks and a tower has been constructed over the building's third floor.
This naval base can be seen to be a city on its own since it has a Fire Department, Public Works Department, and Naval Security Forces.
A number of different training schools are also located here, such as the Fire Controlman, Machinery Repairman, Machinist Mate, and Gunner's Mate.
Legal Advice at the Naval Station Great Lakes
Any individual who is posted to the Naval Station Great Lakes is at risk of facing legal action if he or she does not fully adhere to the rules of the armed forces. In such a situation, Waddington and Gonzalez should be contacted as their years of experience and legal expertise can prove to be extremely helpful.