Aggressive Salt Lake City, UT Military Defense Attorneys
When You Need a Court Martial Lawyer in Salt Lake City, UT
Our court martial defense lawyers have successfully defended military personnel worldwide.

The experienced criminal defense attorneys at Gonzalez & Waddington have earned a reputation for defending service members at military installations worldwide. If you are stationed in Salt Lake City, UT and are under investigation for a military offense, then hiring the most experienced military attorney can be the difference between getting convicted versus winning your case or redeeming your career. Our defense lawyers represent Salt Lake City, UT military service members in both UCMJ and administrative matters to include representing military service members accused of sex assault, robbery, and other offenses under the UCMJ.
This video is a great example of why you must hire the best defense attorneys available.
Our criminal defense attorneys defend false accusations of rape, child abuse, and sexual assault under Article 120 UCMJ, 120b UCMJ, and 120c UCMJ.
Unlike most civilian criminal defense attorneys or your free military attorney, pleading guilty is not something we commonly do. When our lawyers are retained, we force the military to prove their case. We take just about every case to trial and fight the allegations in front of a panel.
Our military court martial results are clear. The suspected military service member and his or her well being is our main concern. Our military criminal defense lawyers maintain lighter caseloads than the average free Article 120 UCMJ defense lawyer so that we can concentrate on each trial separately. Your trial will not be outsourced to a third party and we will not power you into taking a dive at the last minute. Our military criminal defense lawyers have successfully fought military court martial and administrative separation cases in the U.S. and worldwide.
Salt Lake City, UT Court Martial Lawyers
Our high-powered military defense attorneys will use our skills to fight your court martial or ADSEP case in Salt Lake City, UT.
Call today to consult with a high-powered court martial defense lawyer.
Military personnel stationed in Salt Lake City, UT merit the best court martial lawyers available to defend them at their trial or administrative separation proceeding.
If you or a family member are stationed in Salt Lake City, UT, and are accused of a military offense such as sex assault or if you are confronted with an administrative discharge, NJP, show cause board, letter of reprimand, then call our military defense lawyers right away.
Click here for military law resources: Army JAG Corps Regimental History – Army Lawyer
Salt Lake City, UT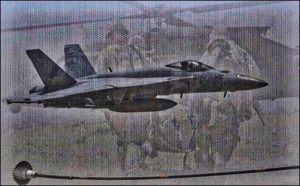 Salt Lake City is located in the state of Utah, and also serves the function of its capital. According to the US Census from 2013, it has over 190,000 inhabitants, which makes it the number one in the whole of Utah when it comes to population. Along with Ogden and Provo, it makes a special Combined Statistical Area, and is one of the two largest urban regions of the Great Basin. In 2002, the city hosted the Winter Olympics, and although the participants are long gone, Salt Lake City is still taking advantage of the revitalization that was done in order to prepare for the event.
Geography
Salt Lake City occupies a little over 110 square miles, and has an elevation of approximately 4300 feet above sea level. It is lowest at the spot where Great Salt Lake and Jordan River meet, and the highest on the Grandview Peak, which is over 9,400 feet high. Salt Lake City is located in the Salt Lake Valley, or more specifically in its northeast corner. To the northwest lies the Great Salt Lake, and to the east and south there are the Wasatch and Oquirrh Mountains. When it comes to weather, the city is a part of the continental climate belt, which is characterized by cold winters with plenty of snowfall, and hot summers with little rain. From October to May, there are the huge storms moving in from the Pacific, which cause most of the precipitation.
History
For thousands of years, the area of Salt Lake City was populated by Shoshone, Paiute and Ute tribes. The first American who ever stepped foot in this part of the land is believed to be Jim Bridger, an explorer who passed through in 1825. The first actual settlement wasn't built until 1847, however, when the leader of a church group named Brigham Young decided it was time to stop and build houses. He was also the man who built the Salt Lake Temple. During the 1860's, a railroad passing through the city was finished, and Salt Lake City began its transformation into the urban center it is today. Because of the significant growth of population and the effects of the thriving industry, the city now suffers from heavy pollution. It is estimated that the population will double by 2040, which means that there is little time to waste.
Industry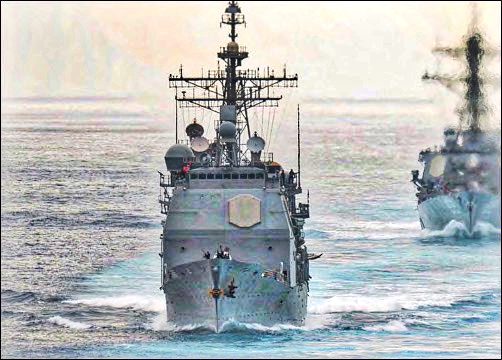 Salt Lake City used to be a transportation hub, with many railroads passing through and creating a steady influx of population and passers-by. Many companies were closely connected with the railroads, and so the largest were Bingham Canyon Mine and Geneva Steel. Oil refineries were a great source of income as well. Nowadays Salt Lake City is not so oriented towards manufacturing and transportation, as it is towards trade, government, utilities and business services. Some of the largest employers are the Delta Hub, the Salt Lake City Airport and Sinclair Oil Corporation. The latter is in the business of drilling and processing oil, which is then distributed all over the country.
Military Base
Hill Air Force Base is the largest among the military bases that are near Salt Lake City. It is only 30 miles away from its business center. The base itself was named after Ployer Hill, a major who died during the testing of a US Army bomber. What distinguishes Hill from many other bases is the fact that it is the sixth largest in the state when it comes to the number of people it employs. It is also home to one of the most important Air Logistics Complexes, as well as the Air Force Reserve Command.