Aggressive Ogden, UT Military Defense Attorneys
When You Need a Court Martial Lawyer in Ogden, UT
Our criminal defense attorneys have successfully defended military personnel worldwide.

The experienced military defense lawyers at Gonzalez & Waddington have gained a reputation for representing military personnel at military installations worldwide. If you are stationed in Ogden, UT and are accused of a military crime, then hiring the most hard-hitting court-martial attorney can be the difference between going to jail versus winning your case or redeeming your career. Our criminal defense attorneys represent Ogden, UT military service members in both UCMJ and administrative matters to include representing military personnel accused of sexual assault, robbery, and other crimes under the UCMJ.
Our criminal defense attorneys defend false accusations of rape, child abuse, and sexual assault under Article 120 UCMJ, 120b UCMJ, and 120c UCMJ.
Unlike the majority of civilian military lawyers or your assigned military lawyer, pleading guilty is not something we do often. When we are hired, we compel the military to prove their case. We take just about every criminal case to trial and fight the allegations in front of a jury.
Our military court martial victories speak for themselves. The accused military service member and his or her desired outcome is our principal concern. Our defense lawyers keep lighter caseloads than the usual appointed military defense lawyer so that we can focus on each client separately. Your case will not be outsourced to a random lawyer and we will not force you into pleading guilty at the eleventh hour. Our defense lawyers have successfully contested military court martial and administrative separation (ADSEP) cases in the U.S. and around the world.
Ogden, UT Court Martial Lawyers
Our aggressive court martial defense lawyers will use our history to defend your court martial or administrative separation case in Ogden, UT.
Call today to consult with a hard-hitting military defense attorney.
Military personnel stationed in Ogden, UT deserve the best court martial lawyers available to defend them at their trial or administrative separation proceeding.
If you or a loved one are stationed in Ogden, UT and are accused of a UCMJ offense such as sexual assault or if you are dealing with an admin separation, Article 15, elimination board, letter of reprimand, then contact our court martial lawyers now.
Click here for legal resources: TJAGLCS Criminal Law Department – Air Force Appellate Defense Division
Ogden, UT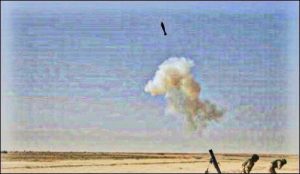 The city of Ogden is located in the state of Utah, and is the official seat of Weber County. According to the latest census conducted by the US government, the city has a population of just over 82000 people. Throughout most of its history, it was an important railway hub, which has largely influenced the way it looks today. It is well known for its historic sites, the Weber State University and the nearby Wasatch Mountains, but that doesn't suffice to describe it. The city is rugged, and yet urban, with plenty of fun activities tourist can enjoy. They include shopping and dining, as well as many exciting outdoor activities.
Geography
The territory of the city of Ogden has been estimated to stretch over 26 square miles of land, none of which is covered in water. The city's elevations range from 4000 to 5200 feet above sea level. It has two rivers, the Ogden and the Weber River, the springs of which are located in the nearby mountains. Only seven miles from the city there is the Ogden River Canyon, which is also where the Pineview Dam is located. When it comes to weather, Ogden falls under the category of continental climates. It has hot summers with little to no rainfall, and relatively mild winters with lots of snow. Summer temperatures often reach 95 degrees, but can rise to 100. The average temperature during January, the coldest month of the year, is 37 degrees.
History
The original name of the city of Ogden was Fort Buenaventura. It was the first permanent settlement that the Europeans built in the area. It can all be thanked to a single man, a trapper named Miles Goodyear. The name of the town was later changed to Ogden in honor of Peter Ogden, a brigade leader of the famous Hudson's Bay Company. At first, Ogden was a railroad junction that lived off passengers, but that all changed after it stopped being served by Amtrak. Nowadays if you want to travel through Ogden by train, you have to use FrontRunner commuter rail. Ogden used to be the second largest city in the state, but by the 1980's, several other cities had already surpassed it. Nevertheless, it is now a city bursting with life.
Industry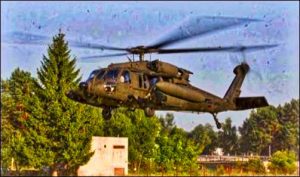 The city of Ogden is an economic hub, at least when it comes to the northern part of the state of Utah. A large part of its center is occupied by federal, county and municipal offices. The largest employer is the Internal Revenue Service, which has one of the largest facilities in the whole of Ogden, and employs over 5000 people. Other large companies include the Weber State University, McKay Dee Hospital, Autoliv and Convergys. Autoliv is a Swiss company that manufactures safety systems for all sorts of vehicles, and is one of the largest of that type in the world. Convergys, on the other hand, is in the business of providing services. Their products are mostly customer and information management-oriented, and include everything from agent-assisted software to healthcare services.
Military Base
Close to the south border of the city of Ogden lies the Hill Air Force Base, one of the most important of its kind. It is also close to the cities of Clearfield, Sunset and Riverdale. It got its name after Ployer Hill, who was a US Army major killed during the testing of the B-17 Flying Fortress. The base itself is home to AFMC's Air Logistics Complex, as well as the 75th Air Base Wing, and remains to this day one of the biggest employers in the whole of Utah.