By MONI BASU
The Atlanta Journal-Constitution
May 3, 2008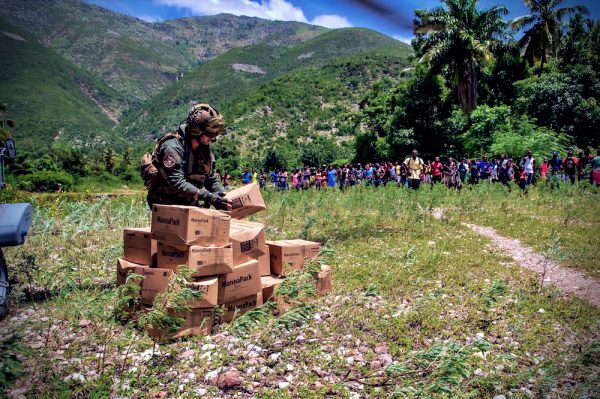 Georgia Soldier Released While Clemency Weighed
Brian Shore woke up in his Lawrenceville home Friday to an e-mail his son sent from Honolulu in the middle of the night.
"Hey, dad," it said, "It was too late to call. I didn't want to wake you but I'm out now so everything is good."
The elder Shore wished his son had woken him up to tell him that he was no longer confined at the brig at Ford Island in Hawaii.
Pvt. Christopher Phillip Shore, 26, convicted of aggravated assault at a February court-martial, was serving out a 120-day jail sentence. But late Thursday, the commander of the 25th Infantry Division, Brig. Gen. Mick Bednarek, deferred the sentence until he issues a final decision on clemency for Shore.
The Georgia soldier, a graduate of Winder-Barrow High School, was tried on a murder charge in the death of an Iraqi detainee last June in the northern Iraqi city of Kirkuk.
Shore was exonerated of murder but convicted of the lesser charge. His platoon sergeant, Sgt. 1st Class Trey Corrales, was acquitted of all charges last week in a separate court-martial.
"What message does this send to the military that the lower-level guy is in jail and the other is not?" said Shore's attorney Michael Waddington. "If there is perception of unfairness, the general could fix the problem."
Waddington, of Augusta, said he has "a lot of faith in the military justice system.
"This is not an easy decision," he said.
Bednarek has the authority to review the outcome of Shore's trial and overturn all or parts of the jury's findings. He is expected to announce a ruling in the next few weeks, said Maj. Tage Rainsford, spokesman for the Hawaii-based 25th Infantry Division.
Rainsford said Shore could return to the brig to finish out his sentence or he could be a free man and have his rank restored. Shore was demoted from specialist to private.
Shore has always maintained his innocence and said at his trial that Corrales ordered him to kill the already wounded Iraqi prisoner, identified by the Army as Salih Khatab Aswad.
Brian Shore said he was overjoyed to learn of his son's release.
"I'm feeling so good I can't keep my feet on the ground," he said.