Aggressive Anchorage, AK Military Defense Attorneys
When You Need a Court Martial Lawyer in Anchorage, AK
Our military defense attorneys have successfully defended military personnel around the world.

Anchorage AK Military Defense Lawyers
The experienced military lawyers at Gonzalez & Waddington have developed a reputation for representing military members at Army, Navy, Marine Corps, Navy, and Coast Guard installations worldwide. If you are stationed in Anchorage, AK and are accused of a military crime, then retaining the most experienced court-martial defense lawyer can be the difference between spending decades in prison versus winning your case or saving your career. Our court martial lawyers represent Anchorage, AK military service members in both criminal and administrative matters to include defending military service members accused of sex assault, murder, and other offenses under the UCMJ.
This film is a perfect example of why you should select the best military defense attorneys possible.
Our military defense lawyers commonly fight false accusations of Article 120 UCMJ, Sexual Assault.
Unlike most civilian court-martial attorneys or your assigned military counsel, pleading guilty is not something we commonly recommend. When our attorneys take a case, we compel the military to prove their case beyond a reasonable doubt. We take almost every criminal case to trial and fight the allegations in front of a jury.
Our military court-martial outcomes speak for themselves. The suspected service member and his or her future is our primary concern. Our defense attorneys maintain smaller caseloads than the average assigned military defense lawyer so that we can focus on every client individually. Your trial will not be outsourced to a third party and we will not push you into taking a dive at the eleventh hour. Our criminal defense attorneys have successfully contested military court-martial and ADSEP cases in the United States and around the world.
Anchorage, AK Court Martial Lawyers
Our hard-hitting Article 120 UCMJ court-martial defense attorneys will use our skills to defend your court-martial or administrative separation (ADSEP) case in Anchorage, AK.
Call today to consult with a high-powered court-martial attorney.
Military service members stationed in Anchorage, AK deserve the best court-martial attorneys possible to represent them at their court-martial or administrative separation board.
If you or a family member are stationed in Anchorage, AK, and are suspected of a military offense such as sexual assault or if you are confronted with an admin discharge, NJP, elimination board, reprimand, then contact our court martial lawyers immediately.
Click here for legal resources: AFMAN 51-203: Records of Trial – Navy-Marine Corps CCA
Anchorage, AK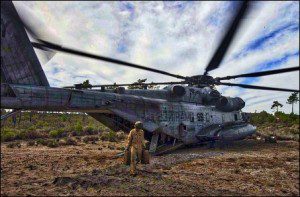 Anchorage is located in the state of Alaska, and is home to a handful of strategically important military bases. Anchorage is located in the middle south of Alaska, and has the state's largest population. The city covers about 1961 square miles, and includes an urban sprawl, a military stronghold, communities in the outskirts, and Chugach State Park. Anchorage is quite important in the industrial world, as it lies at about nine and a half hours' distance from most of the industrialized regions of the world; this fact makes Anchorage an important spot for refueling of cargo ships. At the same time, Anchorage is a well-known military-friendly state. The bases can be broadly divided into two regions, Fairbanks and Anchorage. Within Anchorage, there are two military bases: Fort Richardson Army Post, and Elmendorf Air Force Base. In 2010, the two military bases were merged together, and are now jointly referred to as Joint Base Elmendorf-Richardson.
Military Bases of Anchorage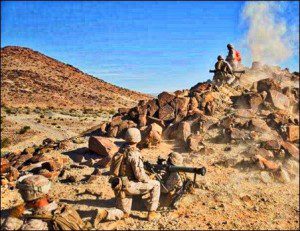 As mentioned earlier, there are essentially two military bases in Anchorage that have now been merged to form one, bigger military base. The Joint Base Elmendorf-Richardson is also the headquarters of US Army Alaska, Alaskan Command, Alaskan NORAD Region, Joint Task Force Alaska, the 673rd Air Base Wing, the 3rd Wing, and the 176th Wing. Other important units included in the base are the 4th Brigade Combat Team, the 25th Infantry Division, 381st Intelligence Squadron, and the 11th Air Force. The amount of units that exist in this base means that the total population of the Joint Base Elmendorf-Richardson adds up to about twelve thousand people.
The Uniform Code of Military Justice
The Uniform Code of Military Justice, or the UCMJ, forms the core of military law that presides over military-related business all over the United States. The UCMJ was first established by the Federal Government in 1950, although it has undergone a number of revisions ever since. It lists all the punishable criminal offences and gives a layout of the military justice system. Proceedings under UCMJ include court martials, and non-judicial punishments. Because the UCMJ is specifically designed for military-related cases, it is important for servicemen and servicewomen at the Joint Base Elmendorf-Richardson to seek help of legal officials who are well versed in the proceedings under UCMJ.
Legal Advice in Anchorage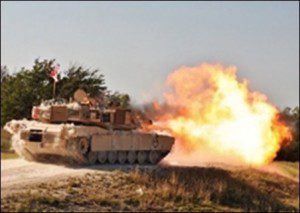 Moving to and subsequently living in the Joint Base Elmendorf-Richardson in Anchorage can be a stressful situation for many. Because the base is a friendly and inviting place with schools and other conveniences, often whole families move here together. As a result, incidents related to divorce, driving under the influence, financial liability, taxes, and more are fairly common. In such cases, it is to your advantage to hire only the best and most successful legal counsel.
Gonzalez & Waddington LLC, in this regard, is the best option available for you. The legal firm has had an ample amount of experience with cases pertaining to rape, theft, assault, liability, and more. Their experience in representing military personnel in various cases and also winning the cases makes them very capable and professional, with the ability to handle a diverse range of situations. Most of all, at Gonzalez & Waddington, cases are fought with the utmost passion and zeal; their aim is to make sure that you achieve the justice that you rightly deserve. Therefore, if you feel that you have fallen victim to any serious allegations, or that you have suffered at the hand of individuals taking advantage of you, you should definitely seek the help of Gonzalez & Waddington.