Minnesota Military Defense Attorneys
When You Need a Court Martial Lawyer in Minnesota
Our military criminal defense attorneys have successfully defended military service members worldwide.
The aggressive military criminal defense lawyers at Gonzalez & Waddington have earned a reputation for defending military personnel at Army, Navy, Marine Corps, Navy, and Coast Guard installations worldwide. If you are stationed in Minnesota and are under investigation for a military offense, then having the most hard-hitting military defense attorney can be the difference between losing your career and family versus winning your case or redeeming your career. Our court martial defense lawyers represent Minnesota military service members in both criminal and administrative matters to include representing military service members suspect of sex assault, fraternization, and other offenses under the UCMJ.
This video is an excellent example of why you need to select the best criminal defense lawyers possible.
Our criminal defense attorneys defend false accusations of rape, child abuse, and sexual assault under Article 120 UCMJ, 120b UCMJ, and 120c UCMJ.
Unlike most civilian military attorneys or your free military attorney, pleading guilty is an option of last resort. Our firm force the military to prove their case beyond a reasonable doubt. We take nearly every criminal case to trial and fight the allegations in front of a jury.
Our military court martial results are clear. The suspected service member and his or her desired outcome is our chief concern. Our court martial defense attorneys keep smaller caseloads than the usual free military attorney so that we can concentrate on every case on an individual basis. Your trial will not be delegated to a random attorney and we will not intimidate you into taking a dive at the last minute. Our court martial lawyers have defended military court martial and ADSEP cases in the United States and around the world.
Minnesota Court Martial Attorneys
Our experienced military lawyers will use our skills to fight your court martial or ADSEP case in Minnesota.
Call today to consult with a high-powered military lawyer.
Service members stationed in Minnesota deserve the best court martial lawyers possible to defend them at their court martial or administrative separation hearing.
If you or a family member are stationed in Minnesota and are accused of a UCMJ crime such as military sexual assault or if you are facing an administrative discharge, Article 15, show cause board, reprimand, then call our military lawyers now.
Click here for legal resources: AFPD 51-2: Admin of Military Justice – Air Force Appellate Defense Division
Minnesota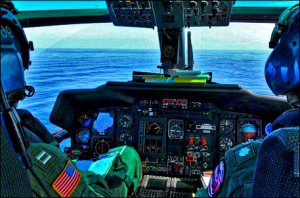 A Midwestern state of USA, Minnesota borders Canada and one of the largest of the Great Lakes – Lake Superior, is called by various names. Popularly known as the 'The Land of 10,000 Lakes' or ' the Gopher State' or ' The North Star State', there are many historical reasons behind its numerous nicknames.
It is also called as the Bread and Butter State due to large number of flour mills and butter making units in the state. It ranks as the 21st most populated state of USA and 12th largest in the area. One the wealthiest and best educated nations of the USA, Minnesota has the highest standard of living in all the states.
Its capital is St Paul and Minneapolis is its largest city and together they are known as The Twin Cities. The population in Minnesota is close to five million and density of population is 24 people per square kilometer with the Twin cities together holding more than half of its population. The state is home to inhabitants from various origins like Germans, Swedes, French Canadians, Irish, Norwegians, Finns, Poles and even Czech.
Highlights of Minnesota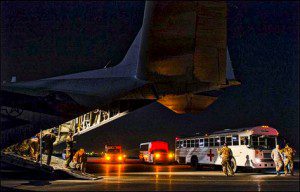 The state is the major iron producer though initially agriculture and forestry was its prime activity. It is also leading producer of dairy products and hence food processing too is another prime industry in Minnesota. The state is also a leading producer in electronics and technological products and the reason why the some of the bigwigs like 3M, Honeywell and Control Data are headquartered in Minnesota.
The city includes major landscapes comprising of rivers, lakes, valleys, rocky shores, prairies and high bluffs thus making it a place of scenic hot spots for the tourists and people from all over the world flock towards Minnesota to see its natural beauty. Each corner of Minnesota offers extensive array of places to visit and have adventures.
The Great Lakes port known as Duluth is the hub of many water sports and other activities like hunting, fishing, camping and hiking. Bloomington hosts a range of shopping malls to indulge in extravagant shopping. The Winter Carnival at St. Pauls is a popular point for hosting ski jumping and ice skating competitions. Any major attraction is the Lake Itasca Park and The North Shore of the Lake Superior whose scenic route has the earned the national designation of 'All American Road'
Military Details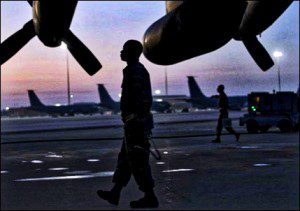 Minnesota has a robust military and air base security guards comprising of two major stations namely- Minnesota Air National Guard and Minneapolis-Saint Paul Joint Air Reserve Station Air Force.
Minnesota Air National Guard is based on the grounds of Duluth Airport with its multifaceted facilities on its northeast corner and is home to 148th Fighter Wing. This air guard occupies a space of 153.3 acres and stores its munitions in an area of 16.71 acres. The whole campus comprises of 37 buildings of which 18 are industrial and 19 are administrative. The 148th wing now flies the F-16C Fighting Falcon.
Minneapolis-Saint Paul Joint Air Reserve Station Air Force is a combat-ready air command and is home to the 934th Airlift Wing. They are popularly known as the Flying Vikings and are the only air force unit for Minnesota.
Their main mission is to fly C-130H cargo aircraft for airdropping and air landing cargo and people in USA and even around the world. It also carries out aero medical migration of patients with operation theatre facilities and supports the Air Force mission dedicatedly. The members of the wing are trained as per Air force regulations and are actively involved in the air mobility commands.