Aggressive NAWS China Lake Military Defense Attorneys
When You Need a Navy Court Martial Lawyer in NAWS China Lake
We have successfully defended and acquitted Navy sailors around the world. Check out our case results to learn more.

NAWS China Lake Military Lawyers
The aggressive court martial defense attorneys at Gonzalez & Waddington have developed a reputation for defending sailors at Navy bases such as NAWS China Lake. If you are stationed at NAWS China Lake and are under investigation for a military crime, then retaining the most experienced military lawyer can be the difference between having your rights trampled versus winning your case or saving your career. Our court martial lawyers represent NAWS China Lake sailors in both criminal and administrative matters to include defending Navy sailors suspected of of sexual assault, robbery, and other offenses under the UCMJ.
Unlike the majority of civilian court martial lawyers or your free US Navy counsel, pleading guilty is not something we commonly recommend. Our lawyers force the Navy to prove their case. We take nearly every case to trial and fight the allegations in front of a military jury.
Our Navy court martial victories speak for themselves. The accused sailor and his or her desired outcome is our chief concern. Our criminal defense lawyers keep lighter caseloads than the usual assigned Navy defense lawyer so that we can concentrate on each trial individually. Your case will not be outsourced to a random lawyer and we will not force you into a guilty plea at the last minute. Our criminal defense attorneys have successfully fought US Navy court martial and administrative separation (ADSEP) cases in the U.S. and globally.
NAWS China Lake Military Defense Lawyers
There are many people throughout the military and around the world who don't know where they can find the help that they need if they are in a legal situation. If you are in the military and have been accused of a crime, you want to make sure that you find a military defense lawyer that you can trust. Michael Waddington has been practicing criminal defense, specifically in the world of military law, for a number of years and has helped a number of people clear their name effectively. Our Article 120 UCMJ law firm has worked with the military on bases all over the country, including at NAWS China Lake.
Background of NAWS China Lake, United States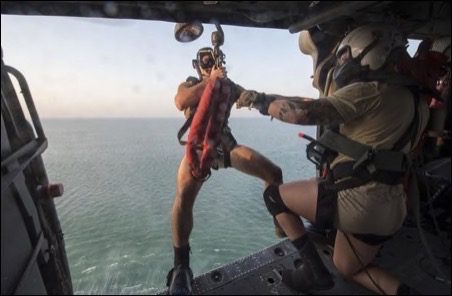 During World War II, there were a number of facilities opened up and used by the California Institute of Technology (Caltech) in order to help them develop rocket technology that would help in the war. While they were opening facilities in this region, the Navy was also looking for a location where they could test their own weaponry. During this point in time, a director at Caltech and a Commander of the Navy decided to meet and put together a plan to ensure that they would both have a facility that worked.
In 1943, China Lake began its mission to develop and test rocket and other aviation ordnances as well as train personnel in how to use them. Located between three different California counties – San Bernardino, Kern, and Inyo, the area was ideally suited for its purpose because of its barren topography and minimal civilian population. It covers a large area and is known for being the single largest land holding that the Navy possesses at the time of this writing.
Those in the Navy would go there in order to test the weapons and to learn how to use them while flying aircraft, and many that tested their skills in this region would go on to fight during World War II.
NAWS China Lake Court Martial Lawyers
Our law firm's founding partner, Michael Waddington, graduated from Temple Law School in Philadelphia, PA and is a current member of the American Board of
Criminal Lawyers
. The ABCL is known as one of the most prestigious legal organizations comprised of some of the top criminal defense attorneys in the USA. Entry is by invitation only and is limited to highly
regarded defense attorneys
that have 10 or more years of experience defending criminal clients, at which time they must have defended 50 or more felony trials, and must have won 35 or more jury cases.
In addition, Mr. Waddington was voted a "Super Lawyer" in Georgia and is ranked Superb on AVVO.com. A few of Michael Waddington's cases were made into films, such as, "The Kill Team." He also regularly teaches criminal defense lawyers on criminal defense.
Our experienced Navy court martial attorneys will use our experience to defend your court martial or administrative separation case at NAWS China Lake.
Call today to speak with a hard-hitting military lawyer.
Navy sailors working at NAWS China Lake deserve the best court martial defense lawyers available to represent them at their court martial or administrative separation board.
If you or a family member are stationed at NAWS China Lake and are suspected of a military crime such as sexual assault or if you are facing an administrative separation, NJP/Captain's Mast, or a reprimand, then call our court martial lawyers now.
A Look at the Current Operations at NAWS China Lake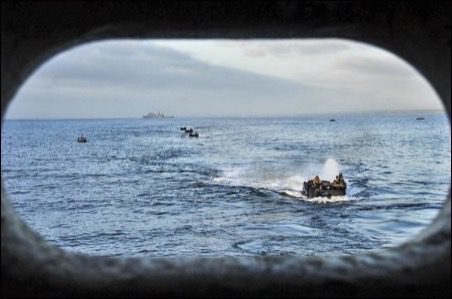 Currently, the Naval Air Weapons Station (NAWS) China Lake has not strayed far from the original intent of the establishment of this area. While there are not as many people learning how to fly the planes and launch rockets and bombs, there are still a number of weapons and armaments that are being tested in the facility on a regular basis. There are over 2,000 buildings on the land, and over 90% of the land that they own is still undeveloped, mainly because they use it for testing weaponry.
Helping You When You Need it Most
Are you one of the many military members who have found themselves at China Lake for their service time, and are you in need of legal assistance and defense? Then, you will be able to find the help that you need from Michael Waddington. With his years of experience in court martial law, he can give you the help that you need in order to get through your court case in an effective manner, no matter what that court case may be related to. Contact the office today in order to get more information and to make an appointment; we're here to help you.