Aggressive Oklahoma City, OK Military Defense Attorneys
When You Need a Court Martial Lawyer in Oklahoma City, OK
Our court martial defense attorneys have successfully defended military personnel around the world.

The aggressive military criminal defense lawyers at Gonzalez & Waddington have gained a reputation for defending military personnel at Army, Navy, Marine Corps, Navy, and Coast Guard installations worldwide. If you are stationed in Oklahoma City, OK and are under investigation for a military offense, then hiring the most experienced court martial defense attorney can be the difference between having your rights trampled versus winning your case or saving your career. Our court martial attorneys represent Oklahoma City, OK military service members in both criminal and administrative matters to include defending military service members accused of sexual assault, theft, and other crimes under the UCMJ.
This film is an excellent example of why you need to retain the best court martial attorneys possible.
Our criminal defense attorneys defend false accusations of rape, child abuse, and sexual assault under Article 120 UCMJ, 120b UCMJ, and 120c UCMJ.
Unlike the majority of civilian court martial defense attorneys or your free military lawyer, pleading guilty is not something we do often. Our lawyers force the military to prove their case beyond a reasonable doubt. We take just about every case to trial and fight the allegations in front of a panel.
Our military court martial outcomes speak for themselves. The suspected military service member and his or her future is our primary concern. Our court martial attorneys maintain lighter caseloads than the usual appointed military defense attorney so that we can focus on each client on an individual basis. Your case will not be outsourced to a third party and we will not push you into taking a dive at the eleventh hour. Our military defense lawyers have defended military court martial and ADSEP cases in the U.S. and globally.
Oklahoma City, OK Court Martial Attorneys
Our hard-hitting military defense attorneys will use our history to defend your court martial or administrative separation (ADSEP) case in Oklahoma City, OK.
Call today to consult with an aggressive military defense lawyer.
Service members stationed in Oklahoma City, OK merit the best military lawyers available to defend them at their trial or administrative separation (ADSEP) hearing.
If you or a family member are stationed in Oklahoma City, OK and are suspected of a military crime such as sexual assault or if you are facing an admin discharge, Article 15, show cause board, reprimand, then contact our court martial defense lawyers now.
Click here for legal resources: AFI 51-110: Rules of Prof. Conduct – Coast Guard CCA
All about Oklahoma City, OK
The Oklahoma City is a part of the Oklahoma County in the state of Oklahoma. It is the state capital. The city's boundaries extend into counties outside Oklahoma County, such as into Canadian County, Cleveland County and the Pottawatomie County. However, most of the area outside Oklahoma County is watershed rural areas. The total area of Oklahoma City is about 620 square miles out of which only about 19 square miles is covered in water and the rest of it is land area. There are three big lakes that make up most of the water-covered area in Oklahoma City, which are Lake Stanley Draper, Lake Overholser and Lake Hefner. The city is bisected by the North Canadian River, which is also known as the Oklahoma River when it is within Oklahoma. As of 2010 census, the population of Oklahoma City was 579,999 estimated to have a growth of about 7.0% till the year 2014.
Key Highlights of Oklahoma, OK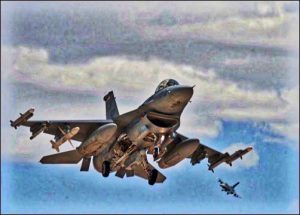 People started settling in Oklahoma from April 22, 1889. There was an event known as the Land Run, where people were made to settle in Unassigned Lands. Back then, Oklahoma City was one of the unassigned lands and about 10,000 people settled here. From then onwards, Oklahoma has been on a steady rise, both population wise and economically. Between the years 1890 and 1900 the population of Oklahoma saw a complete 100% rise and more. The city was included in the Union by 1907. By that time, it was a major city with high population and good commercial contribution to the economy. By the time of World War II, Oklahoma was good in stockyards, and a number of people immigrated to this city in search of livelihood. With the discovery of oil within the city limits, there has been no shortage of jobs and livelihood in Oklahoma.
There are a number of theaters and museums that you can visit in Oklahoma. Some of the names are:
Oklahoma City Museum of Art
Civic Center Music Hall
Oklahoma City ballet
Oklahoma City Opera
Oklahoma City Philharmonic etc.
There are a number of parks here. Oklahoma is a place where sports are equally promoted besides academics. So besides all the institutes of education here, some of the notable parks are:
Oklahoma Shakespeare in the Park
White Water Bay Water Park
Remington Park
Some of the most famous people coming out of the city of Oklahoma include:
Alvan Adams
Johnny Bench
Nadia Comaneci
Sam Bradforth
Lexi Ainsworth and many more
Military Details
Here are number of different army installations and bases spread all over Oklahoma City. The names of the places are as follows:
Fort Sill, Lawton
McAlester Army Ammunition Plant
Oklahoma Army National Guard
Strategic Communications Wing One, Navy, Tinker AFB
Altus Air Force base
Kegelman Air Force Auxiliary Field, Jet
Tinker Air Force Base
Vance Air Force Base
Oklahoma Air National guard
The sheer number of army installations and bases in Oklahoma City announces its importance. These are different bases from different disciplines like army, navy and air force. Each base provides different facilities. Starting from defense artillery and fire brigades in the army, to ammunition centers, to flying training and mobility wings, to strategic wings, you will find it all in Oklahoma. The number of people associated with all these bases actively is humongous. An in detail study can be held on each of these bases separately. There are some non-technical bases as well in Oklahoma.