Aggressive Oak Harbor, WA Military Defense Attorneys
When You Need a Court Martial Lawyer in Oak Harbor, WA
Our court martial defense lawyers have successfully represented military personnel around the world.

The hard-hitting defense attorneys at Gonzalez & Waddington have earned a reputation for representing military members at military installations worldwide. If you are stationed in Oak Harbor, WA and are under investigation for a military crime, then hiring the most aggressive military defense attorney can be the difference between having your rights trampled versus winning your case or redeeming your career. Our court martial defense lawyers represent Oak Harbor, WA military service members in both criminal and administrative matters to include representing service members suspect of of sex assault, drug offenses, and other offenses under the UCMJ.
Our criminal defense attorneys defend false accusations of rape, child abuse, and sexual assault under Article 120 UCMJ, 120b UCMJ, and 120c UCMJ.
Unlike the majority of civilian court martial defense lawyers or your free military counsel, pleading guilty is not something we commonly do. When our attorneys take a case, we make the military to prove their case. We take just about every criminal case to trial and fight the allegations in front of a panel.
Our military court martial results speak for themselves. The suspected military service member and his or her well being is our main concern. Our military defense attorneys maintain smaller caseloads than the usual appointed military defense lawyer so that we can focus on every trial on an individual basis. Your trial will not be outsourced to a random lawyer and we will not coerce you into a guilty plea at the last minute. Our criminal defense attorneys have fought military court martial and administrative separation cases in the U.S. and globally.
Oak Harbor, WA Court Martial Lawyers
Our experienced military attorneys will use our experience to fight your court martial or administrative separation case in Oak Harbor, WA.
Call today to speak with a hard-hitting military attorney.
Service members working in Oak Harbor, WA deserve the best court martial lawyers possible to represent them at their trial or administrative separation (ADSEP) board.
If you or a family member are stationed in Oak Harbor, WA and are suspected of a UCMJ offense such as sex assault or if you are confronted with an administrative separation, Article 15, elimination board, letter of reprimand, then contact our court martial defense attorneys immediately.
Click here for legal resources: Military Judges' Benchbook – Navy-Marine Corps Appellate Def. Div.
Oak Harbor, WA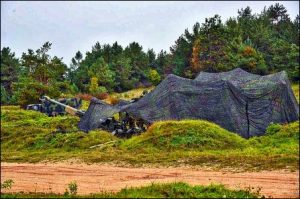 The city of Oak Harbor is located in Island County in the state of Washington. According to the latest US Census, conducted by the government in 2010, it has a population of just over 22,000 people. It was officially established in 1915, and now has around 8,500 individual households. Among its most popular attractions, there are the Deception Pass State Park, the Blue Fox Drive-In Theatre, and the PBY-Naval Air Museum. The Deception Pass State Park offers gorgeous scenery and a quiet atmosphere that can be enjoyed both individually and in groups. The Blue Fox Drive-In Theatre especially exciting during the summer, and the PBY-Naval Air Museum will surely interest even those who are not that into history.
Geography
The city of Oak Harbor is situated on Whidbey Island, just a small part of the Island County. It occupies a total of 9.47 square miles, 9.42 square miles of which is land, and not even 1 square mile that is covered in water. It is right opposite the Camano Island. To the north of the area lies the Fidalgo Island, and to the south there is the Marrowstone Island. The surrounding cities and places include Ault Field, San de Fuca, Coupeville and La Conner. When it comes to weather, the city of Oak Harbor falls under the category of mild climates. The summers are hot, but not unbearably, and the winters are relatively mild as well. The highest average temperature is 98 degrees, and is usually recorded during August. The lowest is 3 degrees, which is a temperature recorded during both December and January.
History
The town of Oak Harbor was named after Gary Oak trees that are quite common in the area. It was established in 1915, although its beginnings date back to the 1850's. It was during this period that two settlers, Taftezon and Sumner started building their houses on the land where now lies the city of Oak Harbor. It was also the period of the arrival of the Irish settlers, who established fishing villages and contributed to the flourishing of the city. The first school was built in 1906. But what marked Oak Harbor's history the most was the building of the Deception Pass Bridge. Later it was also significantly transformed by the presence of the Naval Air Station Whidbey Island.
Industry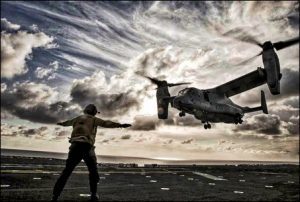 Although it is not a large city, and although it doesn't have a developed industry, Oak Harbor is a pleasant place to live. The median income is just over $48,000 and the average home value around $220,000. The majority of the population is white, but there are people of Asian and African descent as well. There are more than 8,500 individual businesses within the city grounds, all of which have fewer than ten employees. As for larger businesses, there are around 1,500 of those with fewer than 50, 130 of those with fewer than 250, and six businesses with more than 250 employees.
Military Presence
The Naval Air Station Whidbey Island is a military post just outside Oak Harbor. It is actually situated on two different pieces of land, both belonging to Island County of the state of Washington. The first part of the base is called Ault Field, and the second was named Seaplane Base. The latter hosts most of the US Navy's housing facilities, but also the DeCA and Navy Exchange Commissaries. The base is home to the following military aircrafts: C-40 Clipper aircraft, MH-60S Seahawk helicopter, P-3C Orion and EA-18G Growler. The base was established in 1941, around 11 months before the US joined the Allied Forces in World War II. The site was chosen by the Commandant of the 13th Naval District.
Oak Harbor Military Defense Lawyers – Court Martial Attorneys