Experienced Schofield Barracks Civilian Defense Lawyers
Schofield Barracks, Hawaii Aggressive Court-martial Defense Lawyers
When You Need a Military criminal defense Attorneys in Schofield Barracks
We have successfully defended and acquitted US service members stationed around the world. Read our trial experience with other court-martial firms. The fierce military criminal defense lawyers at Gonzalez & Waddington have earned a name for representing American US service members at locations such as Hawaii. For example, suppose you are at Schofield Barracks and are under investigation for a military violation. In that case, retaining a determined military counsel can be the difference between going to jail versus winning your case or saving your career. Our defense counsel passionately represent Schofield Barracks American Soldiers, Sailors, Airmen, Marines, and Coasties in both punitive and administrative matters to include: Sexual assault, Murder– Article 118, UCMJ, Wrongful Sexual Contact, White Collar Crimes, or Arson; Burning with Intent to Defraud – Article 126, UCMJ.
Hawaii Military Defense Lawyers
For over twenty years, our defense counsel passionately represent Schofield Barracks American US military accused of sexual offenses, adultery, BAH fraud, Manslaughter – Article 119, UCMJ, Sexual Abuse of a Child under Article 120b UCMJ, Breach of Medical Quarantine – Article 84, UCMJ, or Self Injury, Without Intent to Avoid Service – Article 134, UCMJ. We also defend against other offenses under the Uniformed Code of Military Justice.
Our military criminal defense attorneys maintain smaller caseloads than the usual appointed military counsel so that we can concentrate on each case individually. Your case will not be outsourced to a random lawyer, and we will not intimidate you into taking a dive at the last minute. Our military criminal defense lawyers have successfully contested trials and administrative separation (ADSEP) proceedings in the US and worldwide.
Schofield Barracks Civilian Military Defense Attorneys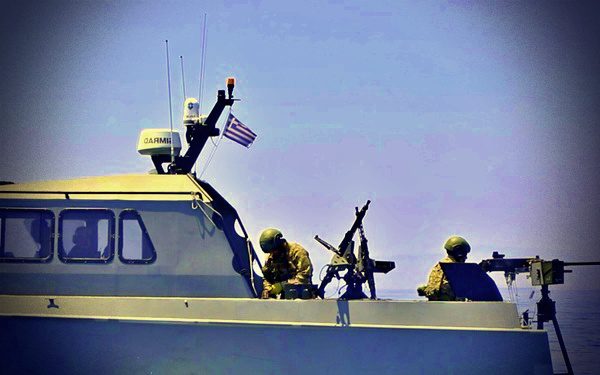 Lawyer Alexandra González-Waddington, has represented countless US service members charged with felony crimes and has tenaciously defended some of the most high-profile war crime cases from the Iraq and Afghanistan wars. Alexandra co-authored three best-selling books on cross-examination, Pattern Cross-Examination for Sexual Assault Cases: A Trial Strategy & Resource Guide, Pattern Cross-Examination for DNA and Biological Evidence, and Pattern Cross-Examination of Expert Witnesses, published by NACDL. These guides are used by criminal defense practitioners across the United States and around the world. In addition, she was one of the first defense counsel to serve as a Public Defender for the Augusta area.
Contact us today to speak with our fierce military attorneys.
Soldiers, Sailors. Airmen, Marines, and Coasties stationed at Schofield Barracks, Hawaii, should hire ferocious military criminal defense counsel to advise them at their court-martial proceeding or ADSEP proceeding. If you or a loved one are located in Hawaii and are suspected of a Uniform Code of Military Justice crime such as sexual offenses, Death or Injury of an Unborn Child – Article 119a, UCMJ, Indecent Act, Breach of Medical Quarantine – Article 84, UCMJ, or Resistance, Flight, Breach of Arrest, and Escape – Article 87a, UCMJ or if you are looking at an NJP then reach out to our inexorable military criminal defense counsel today.

Overview of Schofield Barracks, Hawaii
Schofield Barracks is an Army base in Hawaii, one of 11 military bases in the state and home to the 25th Infantry Division. It has been the home of the unit and the command center of the United States Army Hawaii in Usharhaw since 1941. Construction of the barracks started in 1909 on a site constructed in 1908 as a base for the Army's mobile defense of Pearl Harbor and the rest of Hawaii.
Schofield Barracks is home to the 25th Infantry Division (also known as the Tropic Lightning Division since 1941), US Army headquarters in Hawaii in USARAWH. The main post area is where most of the quad barracks are located on the base. The officer's residence is to the west of the main post, which is directly behind the post.
The main post office area consists of numerous quadrangular barracks and command structures that bear letters. Quad-style barracks at the base are designed around the unit's command structure, and they all have a single letter designation.
Schofield Barracks was built in 1909, and its main purpose was to provide the Army with a base dedicated to the mobile defense of Hawaii following Pearl Harbor. The barracks are named after Lt G. John M. Schofield, because he was the one who saw the urgency of building a base on Oahu 40 years before the barracks were built. He later served as Secretary of War, Commanding General of the US Army, and was awarded the Medal of Honor.
In his recommendation, he stated that the US should establish a naval base on the island of Oahu near Pearl Harbor. The US military has chosen East Range Schofield Barracks in Hawaii as a suitable location to deploy soldiers and systems for chemical and biological defense testing.
The Schofield Training Area on Oahu is located on the eastern slope of the Waianae Mountains in a large valley. It occupies about 2800 hectares of the impact area. The use of the site is not restricted by agreement so that exercises can be held seven days a week.
Area X is home to range control offices, shooting ranges, and other combat training sites. The 560-built Sergeant Rodney J. T. Yano Library is operated by the US Army Family MWR program in the area. The 25th Army Infantry Division, also known as the Tropic Lightning Division Memorial, is a four-piece statue on the property.
If you're looking for accommodation at Schofield Barracks, the Island Palm Community tends to be a good resource. It offers 7,859 apartments in 10 different neighborhoods, three schools, and 86 playgrounds.
Schofield and Wheeler Army Bases (Wahiawa and Scholfield) share the same residential offices as Schofield Barracks, and the base is close to the Lyman Gate entrance and visitor center. There is also an office to help families find an apartment for rent or rent in the local community. The Tripler Army Medical Center is the largest military – treatment facility in the Pacific Ocean. In addition, the Tripler Army Education Center offers courses to promote your degree in all areas of interest, as well as leadership courses.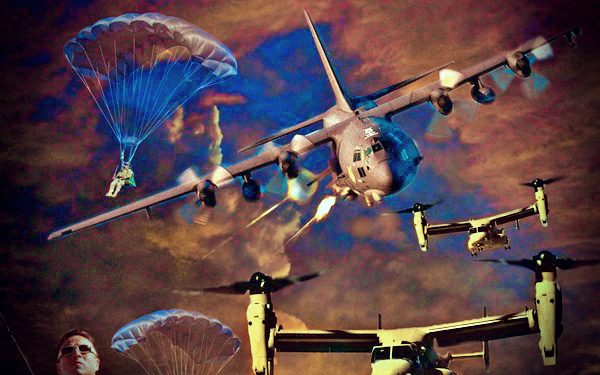 The courses and programs offered are advertised four times a year for ten weeks. Central Texas College is accredited by the Southern Association of Colleges and Schools.
The facility offers training for active military members, selected reservists, National Guard, commission corps, US Public Health Service, National Oceanic and Atmospheric Administration, spouses and dependent students groups, and applicable special military tariffs. If you are a student claiming benefits after 9 / 11, please contact a counselor at 800-939-8682 to determine if you can claim benefits.
The Hawaii Consolidated Exchange is a company that serves soldiers and airmen and their families from around the world. By working together, we are doing the best service possible to the most important people: our soldiers, airmen, and their families. The Child Development Center offers full-day, half-day, and hourly services to meet the needs of soldiers and families.
There are postal schools in Hawaii and Schofield Barracks, so children living there can attend school outside the base as long as they live there.
The Mililani neighborhood tends to be a top choice for potential buyers and tenants of military facilities on Oahu who want to stay close to the base. This is because you are about 5-10 minutes from the Schofield Barracks, 20-25 minutes from Honolulu Airport, and 20 minutes from Haleiwa on the north coast, home to one of Oahu's most iconic tourist destinations and world-class surfing beaches. If you want to move further away from the base, head to Wahiawa Shopping Center, but many prefer to drive a 10-minute drive to Mililani Shopping Center and Mililani Town Center, which offers a wide selection of shopping, retail, and restaurants just outside the Barracks.
The Kolekole Road, which runs through the residential area west of the military training area, leads to the saddle, named after the Kolekoles Pass, allowing vehicle traffic between Schofield Barracks and the Naval Magazine Lualualei, an intermediate destination for the physical training of soldiers stationed at the base.
Military law forms the backbone of the military's legal system and applies to all active duty, national guard and reserves, and retired armed forces personnel across all branches. If you or someone close to you has been charged with a crime under the UCMJ, you must turn to military defense lawyers for help right away. Find an unyielding military defense lawyer at Gonzalez & Waddington. As a former member of the US Army's Judge Advocate General's Corps (JAG), an experienced military lawyer, Michael Waddington has a history of representing Schofield Barracks American US service members in both court-martial and administrative cases.
It is crucial for Hawaii's American armed forces personnel to know their rights. American Soldiers, Sailors, Airmen, Marines, and Coasties have the legal right to be represented by a civilian defense attorney, so don't wait to hire civilian defense lawyers like those at Gonzalez & Waddington, Attorneys at Law. Today, call the implacable defense counsel at Gonzalez & Waddington to set up a free case review with one of our court-martial defense attorneys to start fighting your accusations.