Aggressive Enid, OK Military Defense Attorneys
When You Need a Court Martial Lawyer in Enid, OK
Our military defense attorneys have successfully represented service members worldwide.

The hard-hitting military lawyers at Gonzalez & Waddington have developed a reputation for representing military personnel at military installations worldwide. If you are stationed in Enid, OK and are suspected of a military crime, then hiring the most aggressive military defense attorney can be the difference between going to jail versus winning your case or saving your career. Our criminal defense attorneys defend Enid, OK military personnel in both UCMJ and administrative matters to include representing service members suspect of sexual assault, adultery, BAH fraud, and other offenses under the UCMJ.
This video is a great example of why you must select the best court martial defense lawyers that you can find.
Our criminal defense attorneys defend false accusations of rape, child abuse, and sexual assault under Article 120 UCMJ, 120b UCMJ, and 120c UCMJ.
Unlike most civilian defense attorneys or your free military attorney, pleading guilty is not something we commonly recommend. We force the military to prove their case beyond a reasonable doubt. We take nearly every criminal case to trial and fight the allegations in front of a panel.
Our military court martial results are clear. The accused service member and his or her future is our main concern. Our court martial lawyers maintain lighter caseloads than the usual appointed defense lawyer so that we can concentrate on every case individually. Your case will not be outsourced to a random lawyer and we will not force you into taking a dive at the eleventh hour. Our military defense attorneys have contested military court martial and administrative separation cases in the U.S. and around the world.
Enid, OK Court Martial Attorneys
Our aggressive court martial defense attorneys will use our skills to fight your court martial or ADSEP case in Enid, OK.
Call today to speak with a high-powered court martial lawyer.
Military service members stationed in Enid, OK deserve the best court martial defense lawyers available to defend them at their trial or administrative separation board.
If you or a family member are stationed in Enid, OK and are suspected of a UCMJ crime such as sexual assault or if you are facing an administrative separation, Article 15, show cause board, reprimand, then contact our court martial lawyers right away.
Click here for military law resources: Court Martial Trial Practice Blog – CAAF Website
Enid, OK as a Military Base and City
Enid is a city in the Garfield County, which is a part of the State of Oklahoma in the United States of America. It has a total area of 74.1 square miles out of which only 0.1 square miles is covered by water and the rest by dry land. As per the 2010 census, the total population of this place is 49,379. Thus, population wise it is the ninth biggest city in the state of Oklahoma.
The history behind its name is pretty interesting. It is named Enid after a character, which was mentioned in the famous poet Lord Alfred Tennyson's poem Idylls of the King. Enid is well known for its grain storage capacity, and it has the third largest grain storage capacity in the whole world! However, most of the livelihood in Enid is dependent on oil and various industries and partly on agriculture. It has typical weather, with hot summers and snowy winters, and a thunderstorm filled spring.
Key Highlights of Enid OK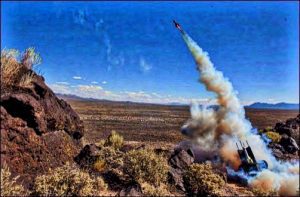 The city of Enid was nothing but a railroad station under construction back in the days. A Rock island official visited the place and inquired about its name. Then it was called Skeleton station, which is a very repulsive name. The official then renamed the city to Enid from Idylls of the King by Tennyson. However, there is another story about the origin of the name of the city. Back in the days, the place was filled by new settlers and some of them started cooking and selling food to others, and had a sign up that read DINE.
Some other settlers turned the sign to read it in reverse, which was, ENID. Both of these stories are equally entertaining. The city of Enid was primarily populated with the Land Run. The Cherokee Outlet of the Land Run in 1893 opened up, and despite the fact that there was no stop at the "Skeleton Station", people jumped off the trains to occupy the government allotted lands. The primary population of the government allotted 80 acres of land was 120,000. From then onwards, it has been an uphill climb all the way. There are a number of institutions of school level and higher education. There are few public schools along with a number of Christian private schools and a vocational education center. There is a community college in Enid, along with a University as well.
The list of accomplished people with their roots in Enid is huge. Some of the most notable names are:
Richard Erdman
Glenda Farrell
Robert C. Harris
Paladine Roye
Kody Bliss
Don Haskins
Steve Fuller
Lou Kretlow
Brent Price and many more
Military Details
The Vance Air Force base located in South Enid in the state of Oklahoma is a major military base. The main aim of this military base is to train world class pilots. The 71st flying training wing is dedicated to that aim only. The Vance Air Force base trains pilots for: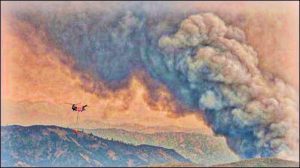 The main objective of this base is to train Air Expeditionary Force which can be deployed to support the commanders in combat. There are three main subordinate groups of the Flying training Group, which in turn is divided into many subgroups. Each of these three subordinate groups has their own sub-objectives and specialties. The subordinate groups are:
71st Operations Group or the 71st OG
71st missions Support group
71st Medical Group
The names are pretty suggestive of their works.