Korea Military Defense Attorneys
Aggressive Court-Martial Lawyers in Korea
Our military criminal defense attorneys have successfully defended Army soldiers worldwide, including numerous cases in Korea. Check out our case results to learn more.

Kunsan Air Force Base
Osan Air Force Base
Taegu Air Force Base
The hard-hitting criminal defense attorneys at Gonzalez & Waddington have developed a reputation for representing Soldiers at Army installations worldwide and particularly in South Korea, where we have an outstanding track record of fighting and winning cases. If you are stationed in Korea and are accused of a military crime, then retaining the most hard-hitting criminal defense attorney can be the difference between getting convicted versus winning your case or redeeming your career. Our court martial attorneys represent Korea-based soldiers in both criminal and administrative matters to include defending service members suspect of sexual assault, drug distribution, and other offenses under military law.
Hard-Hitting Military Lawyers in South Korea
The aggressive military defense lawyers at Gonzalez & Waddington defend the brave men and women serving in the United States military throughout the world, including South Korea, Japan, and Guam.
We defend Army soldiers at the following South Korea installations:
The Colorful History of Korea Military Bases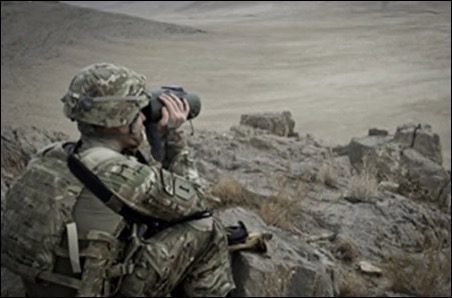 Most Americans probably think the ramping up of the United States military presence in Korea began at the onset of the Korean War. In fact, the United States began deploying Army, Navy, Marine Corp, and Air Force personnel to the Korean peninsula during World War I. The purpose of establishing a military presence in Korea involved deterring China from entering into the bloodshed unfolding in Europe.
Although the United States succeeded in deterring Chinese meddling during World War I, it had less success deterring Japan from entering the fracas of World War II. Military installations became launching pads for airstrikes deep within Japanese-held territories around the Pacific Rim and eventually, the attacks took place directly on Japanese soil. After World War II hostilities ceased, the United States changed military strategies for Korean located installations. The primary mission of Korean military bases concerned the rapidly growing Soviet threat and constant North Korean war clamoring.
Unlike the majority of civilian defense lawyers or your free Army attorney, pleading guilty is not something we commonly do. When our military defense attorneys take a case, we compel the Army to prove their case beyond a reasonable doubt. We take almost every case to trial and fight the allegations in front of a military jury.
Our Army court-martial outcomes speak for themselves. The accused Soldier and his or her well-being is our primary concern. Our court martial attorneys maintain lighter caseloads than the typical appointed US Army military attorney so that we can concentrate on every client on an individual basis. Your case will not be outsourced to a random lawyer and we will not push you into pleading guilty at the last minute. Our military attorneys have fought Army court-martial and administrative separation cases in the United States and globally.
Korea Court Martial Lawyers
Our high-powered Army military defense attorneys will use our experience to fight your court-martial or administrative separation case in Korea.
Call today to consult with an aggressive military attorney.
Military personnel working in Korea merit the best court-martial attorneys possible to represent them at their court-martial or ADSEP board.
If you or a loved one are stationed in Korea and are accused of a military crime such as sexual assault or if you are facing an administrative separation, Article 15, show cause board, letter of reprimand or GOMOR, then call our court-martial defense lawyers now.
Korean Military Bases in the 21st Century
Towards the end of the 20th century, the United States operated military bases in South Korea to protect the South Koreans from the constant threat of North Korean attacks. The narrow DMZ leaves little wriggle room, which requires the deployment of thoroughly trained army units to patrol the southern half of the cease-fire line. Virtually every year since the announcement of the Korean cease fire, at least one incident has placed American troops stationed in South Korea on the highest military alert. After September 11, 2001, Korean military bases allowed the United States quicker access to the Middle East hot spots that include Iraq and Afghanistan. As of 2015, the United States military operated 15 bases in South Korea.
You Need the Best Korea Military Defense Lawyers on Your Side
Less than .004% of lawyers in the USA receive the honor to be selected as a member of the American Board of Criminal Lawyers (ABCL). Michael Waddington is one of the chosen few to receive the distinguished honor. Mr. Waddington has received international recognition for his aggressive style of fighting unjust military legal cases, from simple administrative hearings to criminal charges that include murder. You cannot afford to place your military career and perhaps you freedom on the shoulders of a novice military defense lawyer. Contact Gonzalez & Waddington today for an initial consultation on your military legal case.
South Korea
South Korea is officially the Republic of Korea and generally referred to as Korea. It is a sovereign state in East Asia that forms the southern part of the Korean Peninsula. Korea derived its name from the ancient Kingdom of Koryŏ (Goguryeo). The capital of Korea is Seoul, the 2nd largest city in the world with more than 25 million people, which is roughly half of the total country's population. It is currently the 7th largest importer and the 5th largest exporter in the world. South Korea is also a G-20 and an OECD DAC member. It is one of the world's most developed economies, because of which South Koreans enjoy high civil liberties, since its first free elections in 1987.
Highlights of South Korea
As it is one of the world's most developed democracies, they enjoy high civil liberties, since its first free elections in 1987. They also have all their fundamental rights protected by an effective rule of law system which is rated best in East Asia by the World Justice Project. The pop culture of South Korea has a considerable amount of influence on Asian countries. It is a global leader in education and the best among the OECD countries in student skills with the highest number of students holding a tertiary degree.
Having high-tech companies like Hyundai, Samsung, LG, Bloomberg Innovation Index named South Korea as the world's most innovative country, ranking first in Research and Development and patents filed per GDP. It is also famous for being the world's biggest shipbuilder, and possessing the world's fastest internet speed, ranking first in ICT Development Index. With almost 100% of inhabitants having Korean ethnicity, South Korea is one of the most ethnically homogeneous societies in the world.
Military Details
Kunsan Air Base: This base lies on the coast of the Yellow Sea in western South Korea. Being one of the only two US Air Force installations in the Asian peninsula, it played an important role in the Korean War. The other Installation is found in Osan, nearly 6 hours away from Kunsan. Situated 150 miles from the capital city of Seoul, Kunsan Air Base is called by different names. It derives its name from the closest city known as Gunsan, which is also the official name of the Base.
Osan Air Base: This base is located 64 km from Seoul, in North Korea. The objective of the base is to ensure the protection of South Korea from all points of view. This is one of the two active facilities run by the USA in South Korea, under local laws and regulations. In the past, there were many facilities, but most of them are closed now.
Camp Casey Army Base: South Korea is yet undergoing a very tumultuous division that has adversely affected its relationships with many countries, especially the United States of America. Since the Korean War, military bases have been integrating with the US military and the most successful integration has been the Camp Casey Army Base, which is currently commanded by the United States Military 2nd Infantry Division. This 2ID, also known as the Warrior Division, possess a unique and combat strategy, which is totally different from other US Military armed forces as well as any other Korean forces. This Division was specifically established to support South Korean allies against North Korean aggression.
Camp Stanley Army Base: This US installation located close to Uijeongbu, and is considered to be the largest part of the Red Cloud Garrison. It is quite close to the DMZ (Demilitarized Zone) and supports in ensuring peace in the area. The origin of this base dates back to 1955 when a tent city was established to support the military actions around. In the same year, helicopters and units joined the Base. One of the most important events of the Base history is negative. Many men had stolen goods worth $8 million from the base between 2005 and 2006. They were eventually caught and convicted in 2009, most of them turned out to be civilian employees on the site.