Aggressive Camp Red Cloud Military Defense Attorneys
When You Need an Army Court Martial Lawyer in Korea
We have successfully defended and acquitted Army soldiers around the world, including Camp Red Cloud, Korea. Check out our case results to learn more.

The experienced court-martial attorneys at Gonzalez & Waddington have gained a reputation for defending Soldiers at Army installations worldwide. If you are stationed at Camp Red Cloud and are accused of a military crime, then hiring the most aggressive criminal defense attorney can be the difference between having your rights trampled versus winning your case or redeeming your career. Our defense lawyers represent Camp Red Cloud service members in both UCMJ and administrative matters to include representing service members accused of sexual assault, larceny, and other offenses under the UCMJ.
Hard-hitting Court Martial Attorneys at Camp Red Cloud
Unlike the majority of civilian court-martial lawyers or your free Army counsel, pleading guilty is not something we commonly recommend. We force the US Army to prove their case beyond a reasonable doubt. We take nearly every case to trial and fight the allegations in front of a military jury.
Our Army court-martial outcomes speak for themselves. The suspected service member and his or her desired outcome is our chief concern. Our military attorneys maintain lighter caseloads than the typically assigned US Army military lawyer so that we can concentrate on each trial on an individual basis. Your trial will not be outsourced to a random lawyer and we will not force you into a guilty plea at the eleventh hour. Our criminal defense lawyers have successfully fought Army court-martial and administrative separation (ADSEP) cases in the U.S. and worldwide.
South Korea Court-Martial Attorneys
We defend military cases at the following installations in South Korea
Camp Red Cloud Court Martial Lawyers
Our law firm's founding attorney, Michael Waddington, graduated from Temple University School of Law in Philadelphia, PA and is a current member of the American Board of Criminal Lawyers. Membership in this group is limited to the best qualified criminal attorneys in the USA. Our experienced Army military defense lawyers will use our experience to defend your court-martial or ADSEP case at Camp Red Cloud.
Call today to speak with an aggressive military lawyer.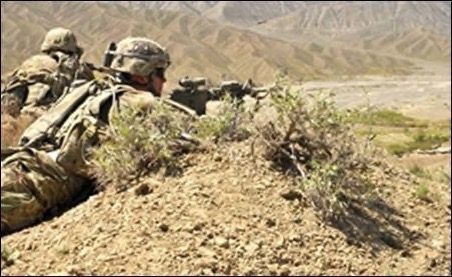 Soldiers working at Camp Red Cloud deserve the best military defense lawyers available to represent them at their court-martial or administrative separation (ADSEP) board.
If you or a family member are stationed at Camp Red Cloud and are accused of a military offense such as sexual assault or if you are facing an administrative separation, Article 15, show cause board, letter of reprimand or GOMOR, then call our court-martial attorneys now.
If you are serving the United States armed forces, it is important for you to be aware of the rights that are given to you in lieu of your status. This becomes even more important when you are posted at one of the American installations outside of the United States, such as at the USAG Red Cloud in Korea. When you are that far away from home, you often miss out on the guidance, advice and support you could have had from your friends and family if you ever find yourself in trouble. However, the criminal defense lawyers at Gonzalez & Waddington are willing to help out military personnel at the USAG Red Cloud. Their aim is to make sure that every individual's rights are completely protected and that a person does not suffer due to the legal proceedings just because of a lack of legal advice.

Brief Background of the Camp Red Cloud
This military garrison lies outside the United States. It is located in Uijeongbu. Initially, the camp was called Camp Jackson. It was later renamed to honor the memory of Corporal Mitchell Red Cloud. This garrison is also home to the 2nd Infantry, which is one of the most important parts of the American army. The main purpose this garrison serves is that it acts as the main headquarter of the home unit, the United States Air Force 604th Air Support Operations Squadron and the 122nd Signal Battalion. Furthermore, it is also responsible for controlling and monitoring other military installations that are located at the north of the city of Seoul, in the northwestern region of South Korea, which is a demilitarized zone.
Current Status of the USAG Red Cloud
Recently, several awards have been given to this military installation. It was appreciated for providing lots of opportunities to soldiers in the Pacific region and was given the Best Opportunities for Single Soldiers award in 2013. Furthermore, it also received a number of awards, such as those for having the biggest and the best fire department and excellent quality of commissaries and exchanges.
Legal Advice at Camp Red Cloud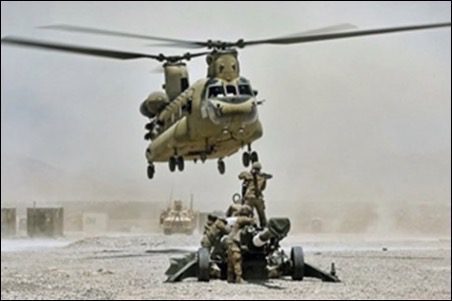 If you have been posted at Camp Red Cloud and are living away from home, we understand how difficult and unsettling it can be when you are suddenly accused of a crime. Whether it is a minor offense or a major one, the entire situation becomes more problematic when you are overseas.
In such cases, the best thing for you to do would be to contact legal experts, such as Gonzalez & Waddington, and discuss your legal case with them. Talking to a well-trained and experienced individual will help you present your case in a much better way. A legal expert can also provide you with the guidance and support that you need to maneuver your way out of this tricky situation in a way such that there is little to no negative impact on your record.