Aggressive Camp Casey, Korea Military Defense Attorneys
When You Need an Army Court Martial Lawyer at Camp Casey, Korea
Camp Casey, Korea Military Defense Lawyers
Our court martial defense lawyers have successfully represented Army soldiers throughout Korea. Click here to see our court-martial results.

The experienced criminal defense lawyers at Gonzalez & Waddington have earned a reputation for representing Soldiers at Army installations worldwide, including at installations throughout South Korea. If you are stationed at Camp Casey, Korea and are under investigation for a military crime, then retaining the most hard-hitting court-martial defense attorney can be the difference between getting convicted versus winning your case or saving your career. Our court martial attorneys represent Camp Casey, Korea Soldiers in both UCMJ and administrative matters to include representing service members accused of sexual assault, fraternization, and other crimes under the UCMJ.
Unlike the majority of civilian defense attorneys or your free US Army lawyer, pleading guilty is not something we do often. When our attorneys are hired, we force the US Army to prove their case beyond a reasonable doubt. We take almost every case to trial and fight the allegations in front of a military panel.
Korea Court-Martial Attorneys
Our Army court-martial results speak for themselves. The accused service member and his or her future is our main concern. Our defense attorneys maintain lighter caseloads than the typical free Army military defense lawyer so that we can focus on each case separately. Your case will not be outsourced to a third party and we will not bully you into a guilty plea at the last minute. Our court martial lawyers have successfully defended Army court-martial and administrative separation cases in the U.S. and worldwide.
Camp Casey, Korea Court Martial Lawyers
Our aggressive Army court-martial defense attorneys will use our history to fight your court-martial or administrative separation (ADSEP) case at Camp Casey, Korea. Mr. Waddington was voted a "Super Lawyer" in Georgia and is ranked Superb on AVVO.com. Some of his cases were made into documentary films, such as, "Killings at the Canal," a CNN documentary special that unveils what caused the murders of Iraqi terrorists by Army soldiers. He also regularly instructs criminal defense attorneys on criminal defense.
Call today to consult with a high-powered military lawyer.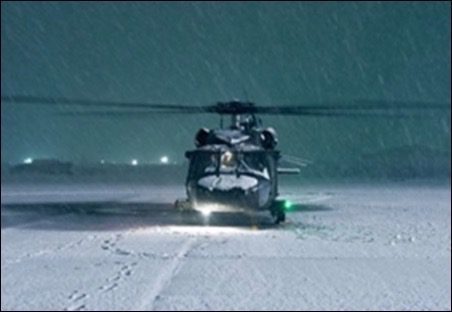 Army soldiers working at Camp Casey, Korea merit the best military defense attorneys possible to defend them at their court-martial or administrative separation (ADSEP) board.
If you or a loved one are stationed at Camp Casey, Korea and are accused of a military crime such as sexual assault or if you are facing an administrative separation, Article 15, show cause board, letter of reprimand or GOMOR, then call our court-martial defense lawyers now. The outcome of military court-martials often hinge on the assertiveness and skill of the military defense lawyer.
Located in Dongducheon, South Korea, Camp Casey is a United States army base that sits 40 miles due north of Seoul. Forty miles due north of Seoul means Camp Casey operates very close to the DMZ in one of the hottest spots for potential military conflicts found in the world. Camp Casey sprawls over 3,500 acres, which is a significant chunk of land in a country where open real estate is difficult to find.
An Active History near the North Korean Border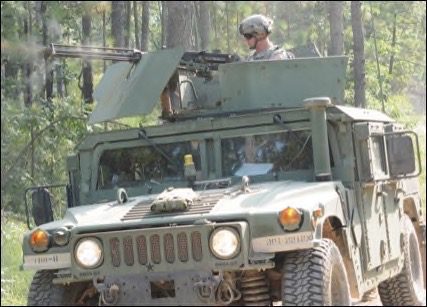 Camp Casey received its name in honor of Major Boyd Casey, who died in a plane crash near an unnamed army installation that just finished construction in 1952. The army base represents one of several military installations that operate near the dangerous and relatively narrow DMZ. Even after the end of the Korean War, soldiers stationed at Camp Casey have experienced the highest alerts for military conflict myriad times. Due to issues at Camp Castle and Camp Mobile, Camp Casey has assumed more logistical responsibilities, including providing air support for ground troops that line the southern edge of the DMZ. The Korean military base also played a prominent role in training and deploying army troops during the Vietnam War.
Inside of Camp Casey, Korea
Several combat units call Camp Casey home, including the Second Infantry Division. The 302nd Brigade Support Battalion also operates out of Camp Casey to provide depot and medical support to line battalions. Some of the Brigades of the 1st Cavalry Division spend nine-month rotations at Camp Casey until new facilities open at Camp Humphreys. Camp Casey offers soldiers and families numerous amenities that include a golf course, baseball field, and recreation center. The camp provides religious services for many denominations at the chapel. Camp Casey hospitals operate both health and dental clinics.
Contact Our Camp Casey Military Defense Lawyers
As an internationally renowned lawyer and best-selling author, Michael Waddington leads the charge for clients that face seemingly insurmountable odds inside of a military courtroom. However, don't just take our word that we represent the best military defense lawyers. Examine our winning record against military prosecuting teams.
Contact our Camp Casey, Korea, military defense lawyers. Your life might depend on it.