Aggressive Korea Court-Martial Attorneys
Contact us today to speak with our military counsel.
US service members stationed in Korea must seek out determined civilian military defense lawyers to defend them at their military court-martial or ADSEP proceeding. Therefore, if you or a loved one are stationed in Korea and are accused of a UCMJ crime such as Sexual assault, Murder– Article 118, UCMJ, Aggravated Sexual Contact, White Collar Crimes, or Cruelty and Maltreatment – Article 93, UCMJ call our defense attorneys.
Background of USAG Red Cloud, Korea
The UCMJ forms the backbone of the military's legal system and applies to all active duty, national guard and reserves, and retired armed forces personnel across all branches. If you or someone close to you has been charged with a crime under the UCMJ, you must turn to military defense lawyers for help right away. As a former member of the US Army's Judge Advocate General's Corps (JAG), hard-hitting civilian defense counsel, Michael Waddington has a reputation for representing US armed forces personnel in criminal and administrative matters.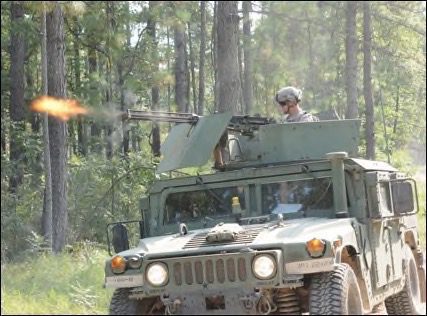 It is vital for American Soldiers, Sailors, Airmen, Marines, and Coasties to know their rights. US Military service members have the legal right to be represented by defense lawyers, so don't hesitate to contact civilian military defense lawyers to set up a consultation with one of our defense lawyers.
Our court-martial defense counsel can manage your charges and protect your future. Whether you are facing accusations such as Sexual assault, Aggravated Assault – Article 128, UCMJ, Indecent exposure under Article 120c, UCMJ, White Collar Crimes, or Larceny and Wrongful Appropriation – Article 121, UCMJ, our civilian military defense lawyers can help.
Korea Military Defense Attorneys
Our unstoppable criminal defense lawyers can defend American Military personnel in both criminal and administrative cases. If US Military service members face a court-martial and non-judicial our military criminal defense counsel can help you. A determined civilian defense counsel can defend your name if you are accused of a crime such as Military Sexual crimes, Aggravated Assault – Article 128, UCMJ, Sexual Assault of a Child, Accessory After the Fact – Article 78, UCMJ, or Leaving Scene of Vehicle Accident – Article 111, UCMJ, the military attorneys at Gonzalez & Waddington can help.
Gonzalez & Waddington are distinguished in criminal defense by their complex knowledge of the law, and we take the time to understand every aspect of a case to achieve beneficial results for our clients. Our aggressive civilian military defense counsel at Gonzalez & Waddington are heavily invested in criminal defense cases. We are committed to protecting the interests of our clients.
The criminal defense attorneys at Gonzalez & Waddington will handle your case from start to finish. Dedicated and determined criminal defense lawyers at Gonzalez & Waddington provides worldwide representation. We provide you with the personal attention you need to fight for your freedom and rights in these stressful times.
USAG Red Cloud, Korea
Camp Red Cloud is a US Army base in the city of Uijeongbu, Seoul, Korea. USAG Red Cloud Headquarters provides installation management and operational support for ten warehouses of the 2nd Infantry Division in Area 1 of the Republic of Korea as part of Installation Management Command Korea (IMCOM-K). On June 21, the US Army (USAG) and Installation Management Command (IMCom-Pacific) held Camp Red Cloud in the color of the US Army Garrison Red Cloud in the village of Green a ceremony to inactivate Colonel Brandon D. Newton, commander of Camp Red Cloud.
Camp Red Cloud serves as headquarters of the 2nd Infantry Division and its support units and houses thousands of US soldiers and their families. Camp Red Cloud is located in the Republic of Korea. The encapsulation of the US Army garrison in its color marks a historic milestone in the transformation and relocation of the Land Partnership Plan agreed between the US and the Korean government. The camp covers 0.66 km2 of land on the northwest edge of Uijeongbu city and serves as the 2nd Infantry Division of the United States.
Camp Red Cloud Korea Military Defense Attorneys
Camp Red Cloud held a deactivation ceremony in June 2018 as one of the first steps to transform the camp into the Republic of Korea Army Freeman Hall, the headquarters of the 2nd Infantry Division, which closed in October 2018. Newton, who was recognized as the last USAG Red Cloud Garrison Commander, maintained dedicated support and excellence during his two years in command during the ongoing transformation. While the South Korean camp had a thriving nine-hole golf course, the rest resembled a ghost town as the US military prepared to return to South Korea.
Due to the persistently low number of confirmed COVID-19 cases in South Korea, and especially in the larger Seoul area, the USFK has adjusted its current health protection conditions for the Bravo Peninsula with effect from Monday, August 10 at 4 pm. Last week, the Indianhead Division moved its headquarters to Camp Humphrey and became the last major command of the Eighth Army in the United States. The 2nd Infantry Division (2ID), the main US ground combat unit in Korea, is located 32 kilometers south of Seoul, Korea.
Joint Base Myers-Henderson Hall in Arlington, Virginia, next to Washington, DC, is home to the 3rd US Infantry Regiment, the US Army Old Guard, and the Band of Pershing, which owns the headquarters of the US Army Garrison. Due to the recent rise in confirmed cases of COVID-19 in South Korea, the United States and Korea Armed Forces have increased their current health protection conditions for the entire peninsula from August 17.
The US Army Garrison Hawaii (USAG) provides high-quality services, facilities, training, and recreation centers to approximately 100,000 soldiers, civilians, and family members stationed on Oahu, Hawaii. The USAG Benelux (Brussels) is one of the most important military facilities between the United States of America and Europe. Allied personnel, service members, family members, civilian employees, contractors, and retirees who wish to be quarantined at a location other than a specialized quarantine facility must sign an O-6 quarantine action plan or the civilian equivalent of their military unit or civil organization stationed in Korea.
The command provides high-quality facilities, support services, infrastructure, and troop protection to the U.S. Southern Command and supports tenants, families, and civilians. They were updated to comply with the current guidelines of the Government of the Republic of Korea for Greater Seoul. On November 24, 1999, the project contractor Daelim Industrial Company from the Far East broke ground on a consolidated administrative facility in Camp Red Cloud.
It includes and supervises US Army facilities in Grafenwöhr (Tower Barracks), Vilseck (Rose Barracks), Hohenfels (Hohenfels military training ground), Garmisch Artillery (Kasern) and Sheridan Barracks. Camp Casey remains open and houses the 210th Field Artillery Brigade and other remaining forces. Most of the 28,500 US troops stationed on the divided peninsula are concentrated in Seoul at bases along the border with North Korea.
Hours before the museum, an NCOIC officer was one of the first to enter the Museum of the 2nd Infantry Division, a Korean soldier in the US Army in Katusa. The fastback system has been replaced in Korea to provide a more secure and reliable way to transmit the bulk of the data collected in the Demilitarized Zone to command groups in the South.
The base's closure marked a milestone in the 2004 agreement to reduce the US military footprint along the Han River. Today, the Republic of Korea has given many honors and names to the camp and its facilities. The military, not DODEA, employs SLOS.