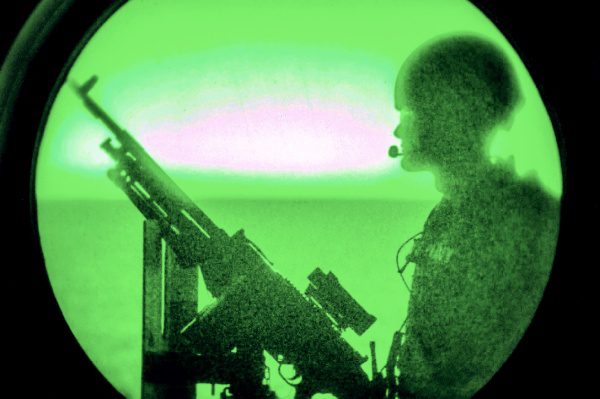 By Joby Warrick, Carol Morello and Krissah Thompson,
Three days before the shooting rampage, as Staff Sgt. Robert Bales marked his 1,192nd day of combat deployment, the Army sniper's house in suburban Tacoma, Wash., was put up for a short sale in the local real estate listings. Years of overseas duty on a sergeant's salary had squeezed the family's resources to the breaking point, and now Bales's wooded property was in disrepair and more than $50,000 underwater.
The news, though not unexpected, was a fresh blow to the 38-year-old father of two who was then three months into an Afghanistan assignment he had hoped to avoid. Outwardly, friends say, Bales bore physical scars from injuries suffered during three previous tours in Iraq. But the inner wounds from his multiple deployments and his family's deteriorating circumstances had largely escaped notice, until the evening Army officials say he picked up his rifle and walked alone into a sleeping village just outside his base near Kandahar.
In less than an hour, they say, Bales methodically executed 16 civilians, including four children about the same age as his own son and daughter. Then he set their bodies afire and walked back to his base to turn himself in.
Exactly what caused Bales to apparently commit such a horrific act on March 11 may never be known with certainty. Hundreds of thousands of other U.S. service members have borne similar stresses during 10 years of fighting in Iraq and Afghanistan. Yet, 24 hours after Bales's identity was made public Friday, a portrait emerges of a soldier and a young family struggling under the cumulative physical and emotional strain of a decade of deployments in the country's two wars.
By all accounts, a devoted family man and an even-tempered soldier who received awards and accolades for his service, Bales appeared to have been transformed in a single day into an alleged mass murderer behind one of the worst atrocities since the start of the Afghan conflict. The slayings have thrown U.S.-Afghan relations into crisis as U.S. military planners search for ways to speed the U.S. exit from Afghanistan.
While the crimes of which Bales is accused are singularly brutal, advocates for military families say the pressures Bales faced are commonplace in a military stretched by the longest period of conflict in the country's history. Michael Waddington, an attorney for service members accused of violent crimes, said the Pentagon lacks the resources to adequately screen and treat troops suffering from serious anxieties and stress.
"It's surprising this kind of thing hasn't happened before, given the amount of time we've been in Iraq and Afghanistan," he said.
The prevalence of post-traumatic stress disorder in combat veterans of the Iraq and Afghanistan wars has been measured to be as high as 31 percent, and numerous studies have shown that repeated deployment is a risk factor. The relationship between PTSD, anger and violent behavior is less clear — and a subject of intensive research.
On the fourth deployment.
The man accused of the slayings is a former stockbroker from Ohio who joined the Army shortly after the Sept. 11, 2001, attacks. He witnessed combat during all of his four deployments, and on the day before the killings he saw a comrade lose his leg to a land mine. Bales himself had been wounded twice, including a concussive head injury suffered when his Humvee overturned in Iraq. Yet, the Army had certified him as fit for combat before deploying him for the fourth time — to Afghanistan — in December 2011. For the full article, click here or visit the washingtonpost.com.