Keesler Air Force Base, Mississippi
Keesler AFB Military Defense Lawyers
Keesler AFB Military Lawyer | Court Martial Attorney
Keesler Air Force Base in Mississippi was built in 1941 and granted as Keesler Army Airfield in memory of Samuel R. Keesler, 2nd Lt. It is located near Biloxi and home of the 81-Training Wing. The past names include the Biloxi Air Corps Tech School and KAA (Keesler Army Airfield). The present name of the base was designated on the 13th of January in 1948. Keesler AFB offers courses to officers and enlisted technical training students with experience in a variety of branches of service.
Court-Martial Attorneys
The base trains Airmen to develop warfighting skills and to deliver combat for the Air Force. The 2-Air Force, 403-Wing, 85-Engineering Installation Squadron and the Mathies NCO Academy are included on Keesler AFB. The wing comprises of staff agencies and large groups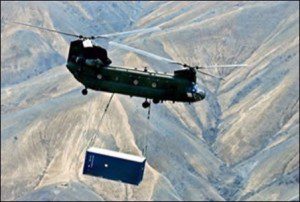 of squadrons. Groups include Training, Medical and Mission Support. The Keesler also provides advanced training for physicians, nurses, and technicians in the medical field.
Military service members and personnel assigned to Keesler Air Force Base in Mississippi can call Gonzalez & Waddington Attorneys at Law for legal advice and representation. Our military force attorneys offer a variety of legal services; court-martial, investigation, sexual assault, show cause boards, administrative proceedings, correction of military records, reprimand rebuttals letter, and appeals. The law firm has a reputation for defending cases in Bahrain, Belgium, Cypress, England, Germany, Afghanistan, Kuwait, Korea, Japan, United States, Spain, and other countries.
Cannon Air Force Base, New Mexico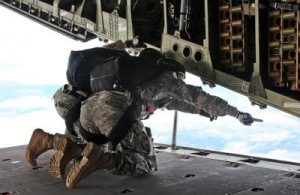 Holloman Air Force Base, New Mexico
Our military force lawyers are aggressive and fight for your innocents before the boards and military courts. Gonzalez & Waddington Attorneys at Law Firm ensures all clients the best representation possible. Contact our legal team by visiting the website or calling to schedule an appointment with a reputable Hawaii military defense lawyer. The firm represents service members in the Air Force, Army, Coast Guard and Marine Corps.
Keesler AFB Military Lawyer
Sex Assault Court Martial Attorneys Air Force
Keesler AFB Military Lawyer –  Air Force Sex Assault Court Martial Attorney. Military defense lawyer, Michael Waddington, discusses Air Force sex assault court-martial cases at Keesler AFB. Call 1-800-921-8607 to speak with a civilian defense counsel today.
Keesler AFB Court-martial Defense Law Firm
Partner Alexandra Gonzalez-Waddington, has represented hundreds of US Soldiers, Sailors, Airmen, Marines, and Coasties charged with military crimes and has painstakingly worked on some of the most high-profile war crimes cases from the Iraq and Afghanistan wars. Alexandra co-authored three leading textbooks on cross-examination, Pattern Cross-Examination for Sexual Assault Cases: A Trial Strategy & Resource Guide, Pattern Cross-Examination for DNA and Biological Evidence, and Pattern Cross-Examination of Expert Witnesses, published by a leading legal publisher.
These guides are used by criminal defense lawyers in the USA and globally. In addition, Alexandra was one of the first defense lawyers to work as a Public Defender for the Augusta Judicial Circuit. Our law firm's other founding attorney, Michael Waddington, graduated from Temple University School of Law in Philadelphia, PA, and is a current member of the American Board of Criminal Lawyers, one of the most honored legal groups comprised of some of the most influential criminal lawyers in the country.
Moreover, a few of his cases were made into documentary films, such as "Taxi to the Dark Side." He also regularly teaches criminal counsel on cross-examining experts. Our aggressive defense lawyers will use our skills to fight your court-martial or administrative separation (ADSEP) case at Keesler AFB.
Keesler Air Force Base, Mississippi
It is located in the city of Biloxi, Mississippi, on the Gulf Coast. The base is named after 2nd Lt. Samuel Reeves Keesler Jr. pilot, a Mississippi native killed in France during World War I. The airbase is near Biloxi, MS, on about 26 square miles of land, of which much of the city was provided by the US Army Air Corps in early 1941.
The 45th Airlift Squadron and Air Reserve Command 403rd Wing are at Keesler AFB. New Orleans is about 90 miles west, and Mobile, AL, about 60 miles south of the base. The base is located west of the Gulf Coast of Mississippi in beautiful Biloxi.
The base trains US Army, Navy, Marine Corps, Coast Guard, civilian, and federal personnel. Keesler AFB is the primary training base for many avionics and maintenance professions, including electronic warfare, navigation tools, computer repair, and ground radio repair. The base also houses the Keesler Center for Naval Aviation Technical Training ( CNATTU ), a US Naval and the US Marine Corps training unit at the base, such as meteorology training with their counterparts in the Air Force.
The Air Traffic Control School was the primary training ground for many aviation maintenance professions, including electronic warfare, navigation aids, computer repair, and ground radio repair. Keesler AFB was also the primary training base for the administrative occupations of the USAF.
Driven by deep defense budget cuts and post-Cold War base closures, the armed forces ended technical training at the Chanute Air Force Base, Illinois, and Lowry Air Force Base, Colorado. Both were closed due to reorientation, closure, and commissioning. Keesler AFB acquired Chanute's weather forecasting course in 1992 and 1993 and Lowry's meteorology and precision measuring instruments, laboratories, and training programs.
In the early 1960s, Keesler lost many of his training courses in the air but remained a major training base until the 1970s. Then, during the Korean War and Vietnam War, Keesler's support for building training shifted from flight training to more technology-based technical training. As a result, in the early 1960 "s, the airbase lost many of its training courses in the air, although it has been a major training base since 1970.
The base was ready to carry out training with the most modern and expensive equipment. As a result, Keesler Air Force Base became a technical training center and one of the Army's "new basic training centers. The air navigation service school is the primary training base for most of the administrative professions in the nations.
Like many bases in the United States, Keesler traces its origins back to World War II, founded as an air force base for basic training, technical training of flight attendants, and special military flight training. In 1947 the Radar School decided to relocate to Keesler Air Force Base, Mississippi. It gave it one of the toughest jobs in maintaining two of the most important military technical schools in this area. To this day, the 81 St. Training Wing houses these units on Keesler's base.
According to Biloxi officials, the base had no planes assigned to the 81st Training Squadron. However, according to a press release from the base, the deceased were airmen assigned to the 81st STW.
A gate at the base was closed, but operations continued as normal, officials said. In a statement, officials in Biloxi, where the base is located, said pedestrians were involved in the wreck.
The pilot killed Wednesday, a civilian contractor who drove his vehicle into the four pilots traveling on the track, was confirmed dead, according to a news release at Keesler Medical Center. An investigation into the factors that led to the incident is underway. Bennett made his first appearance before Judge Robert Myers on Thursday at Gulfport. Two injured pilots were treated at the base and a third at a medical facility in New Orleans.
Edmondson, who was assigned to Keesler in 2015-17, was commander of the 81st Training Squadron. Germenis, who was assigned to the 336th Training Squadron, was a technical student involved in operating cyber systems, the statement said.
Despite COVID-19 and Delta variants, the goal is to further train the pilots of the nations. All active military service members and their families are encouraged to enroll as a family, coupled with the level of resilience and training that the future will bring.
Keesler Family Housing is proud to offer our military and non-military families apartments in Keesler Air Force Base in Biloxi and Vancleave, Mississippi. Pick up groceries and dine in the department stores or shops located everywhere in the base. The employees of Keesler AFB Exchange are committed to providing high-quality goods and services at low prices.
Forty-five thousand people are within a three-mile radius of the base, making travel easy and popular with military families. Mississippi's third-largest city, with a population of 71,000, is just 14 miles from the base. Three of the best restaurants on the basis are recommended on TripAdvisor.
Keesler Air Force Base in Mississippi, built in the southern part of the state, is named after Samuel Reeves Keesler Jr., a local killed during a mission over France during World War I. The Air Technical School, which trains aircraft mechanics, was originally called Keesler's Field in honor of the second lieutenant. Samuel Reeves Keesler Jr., who died in World War I. In 1947, the school was renamed Kesler Air Forces Base after a striker-fired President, Ronald Reagan, the base trained military air traffic controllers used to control national air traffic.
The New Orleans Airport is located one hour west of Keesler AFB and is serviced by most major airlines, including American, United, and Southwest Airlines. The summer is long, hot, and oppressive, the winter cold and windy, and it is wet and cloudy all year round at the base where it is located.
Keesler AFB Google Map Embed Code: