When You Need a Court Martial Lawyer in Millington, TN
Our military criminal defense attorneys have successfully defended military personnel worldwide.

The aggressive military attorneys at Gonzalez & Waddington have developed a reputation for defending military members at military installations worldwide. If you are stationed in Millington, TN and are under investigation for a military offense, then having the most experienced military criminal defense lawyer can be the difference between spending decades in prison versus winning your case or saving your career. Our court martial lawyers defend Millington, TN military service members in both criminal and administrative matters to include defending military service members accused of sexual assault, drug offenses, and other crimes under military law.
This video is a great example of why you must hire the best criminal defense lawyers that you can find.
Our criminal defense attorneys defend false accusations of rape, child abuse, and sexual assault under Article 120 UCMJ, 120b UCMJ, and 120c UCMJ.
Unlike most civilian defense attorneys or your assigned military lawyer, pleading guilty is not something we commonly recommend. Our lawyers make the military to prove their case. We take nearly every criminal case to trial and fight the allegations in front of a jury.
Our military court martial results speak for themselves. The suspected military service member and his or her well being is our main concern. Our military criminal defense lawyers maintain smaller caseloads than the usual appointed military attorney so that we can focus on each case separately. Your trial will not be delegated to a random lawyer and we will not intimidate you into a guilty plea at the last minute. Our court martial defense attorneys have successfully contested military court martial and ADSEP cases in the U.S. and worldwide.
Millington, TN Court Martial Attorneys
Our experienced court martial lawyers will use our skills to fight your court martial or administrative separation case in Millington, TN.
Call today to speak with a hard-hitting court martial defense lawyer.
Service members working in Millington, TN merit the best military lawyers available to defend them at their court martial or administrative separation proceeding.
If you or a family member are stationed in Millington, TN and are accused of a UCMJ offense such as sexual assault or if you are facing an administrative separation, NJP, elimination board, reprimand, then contact our military defense lawyers right away.
Click here for military law resources: Library of Congress: Military Law – Military Judges' Benchbook
Millington, TN An Overview
Millington – Location and Statistics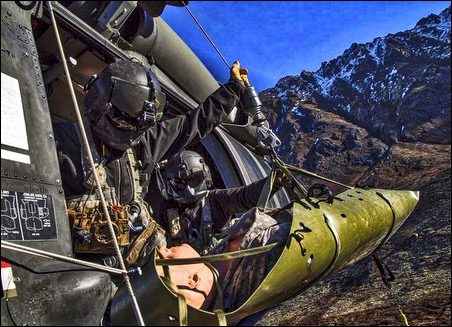 The city of Millington, Tennessee is in the Shelby County and has a population of 10,176 according to 2010 census data. It was decorated as the Flag City Tennessee and it houses the Memphis International Raceway. Memphis has an area of around 15.6 square miles and has a population density of 321.7 people per square mile. The city is located in the Memphis Metropolitan area and is at close proximity to the close to the Meeman-Shelby Forest State Park, the Fort Pillow State Park, and the Mississippi River. Millington also houses a civilian general aviation airport for jets and propeller-driven airplanes and has the 3rd largest runway in the State of Tennessee. The local government is chartered by a city manager under the State of Tennessee.
Millington – History, Tourist Attractions and City life
In 1878, a large donation of land was made by Mr. and Mrs. George Millington to a group of settlers. The purpose of the donation was to set up a town and Mr. Millington made a request to christen it after their family name. The first Baptist chart of Millington was founded in 1888 and currently is one of the largest buildings in the city. Millington was officially chartered by the State of Tennessee in 1903 and at the outset of the World War II, the US Navy set up the airport a facility to train Navy pilots. In the year 1986 W. S. "Babe" Howard developed the USA Stadium which is now an economic asset of the city. The USA Stadium recognized Millington and turned it into an international sporting venue for baseball.
The Millington golf courses consist of a number of Glen Eagle Golf Course, Edmund Orgill Park Golf Course. The Mirimichi Golf Course, which is also here, is owned by Justin Timberlake. Goat Days is an annual event for Millington and it is held in the month of September and takes place at the grounds of the USA Stadium. The Goat Festival consists of fun-filled activities like Ice-cream making, chariot races and tractor pulls. The Goat Festival was first started by William S. "Babe" Howard, who was then the first president of the Millington Chamber of Commerce. This festival is hugely popular in the State of Tennessee and attracts tourists.
Military and Army Base in Millington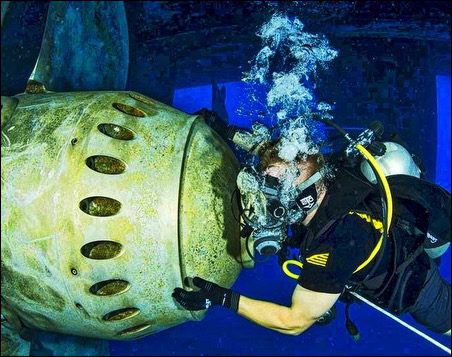 The city of Millington houses the Naval Support Activity Mid-South (NSA Mid-South, NAVSUPPACT Mid-South, NSAMS), which is a base of the United States Navy. A part of this base also serves as the Navy's Human Resources Center of Excellence. Onboard the NSA Mid-South is the headquarters of the Navy Personnel Command, the Navy Recruiting Command, the Navy Manpower Analysis Center and the U.S. Army Corps of Engineers Finance Center as well. The NSA Mid-South employs more than 7,500 people amongst military, civilian, and contract personnel who have been assigned or work on base. During the year 1917, after the United States entered the World War I, an Air Service training camp out of the total of 32 camps was established here at Park Field.
The first unit stationed here during that time was the 160th Aero Squadron. In between the two World Wars, the Park Field was officially purchased by the US War Department. During the 2nd World War, the Navy Shore Station Development Board approved the recommendation of a reserve aviation of Park Field, in February 1942. On September 15, 1942, the Naval Reserve Aviation Base was formally commissioned. It was renamed the Naval Air Station Memphis in 1943. When the World War was in progress, the place was the primary flight training center for trainee aviators. It then had a training capacity of about 600 flight cadets. The 1993 Base Realignment and Closure Commission approved re-arrangement of Naval Air Station Memphis. NAS Memphis was again designated as Naval Support Activity Memphis in September 30, 1995. In 1998, it was rechristened again to Mid-South Naval Support Activity.