Aggressive Clarksville, TN Military Defense Attorneys
When You Need a Court Martial Lawyer in Clarksville, TN
Our military defense lawyers have successfully represented military personnel worldwide.

The aggressive military criminal defense attorneys at Gonzalez & Waddington have gained a reputation for defending service members at military installations worldwide. If you are stationed in Clarksville, TN and are under investigation for a military offense, then retaining the most experienced court martial defense attorney can be the difference between having your rights trampled versus winning your case or saving your career. Our criminal defense lawyers represent Clarksville, TN military service members in both UCMJ and administrative matters to include defending military personnel suspected of of sexual assault, theft, and other offenses under the UCMJ.
This video is a great example of why you should select the best military attorneys available.
Our criminal defense attorneys defend false accusations of rape, child abuse, and sexual assault under Article 120 UCMJ, 120b UCMJ, and 120c UCMJ.
Unlike most civilian military criminal defense attorneys or your free military attorney, pleading guilty is not something we commonly recommend. Our attorneys make the military to prove their case beyond a reasonable doubt. We take almost every criminal case to trial and fight the allegations in front of a panel.
Our military court martial outcomes speak for themselves. The accused military service member and his or her desired outcome is our chief concern. Our military lawyers maintain smaller caseloads than the average free military defense attorney so that we can concentrate on every case separately. Your case will not be delegated to a random lawyer and we will not force you into a guilty plea at the last minute. Our defense lawyers have fought military court martial and ADSEP cases in the U.S. and worldwide.
Clarksville, TN Court Martial Attorneys
Our aggressive court martial lawyers will use our skills to fight your court martial or administrative separation (ADSEP) case in Clarksville, TN.
Call today to consult with a hard-hitting court martial attorney.
Service members working in Clarksville, TN deserve the best court martial defense lawyers possible to defend them at their trial or administrative separation hearing.
If you or a loved one are stationed in Clarksville, TN and are suspected of a military crime such as sex assault or if you are facing an admin separation, Article 15, elimination board, letter of reprimand, then contact our court martial attorneys right away.
Click here for legal resources: MCO P5800.16A: LEGADMINMAN – AFPD 51-2: Admin of Military Justice
Clarksville, TN – Guide To The City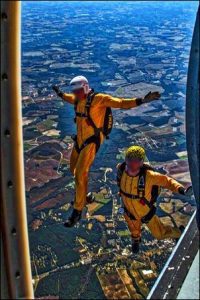 The city of Clarksville is located in the Montgomery County, Tennessee and after the cities of Memphis, Nashville, etc. it is the 5th biggest city in this state. As per the 2010 census, this city had a population of 132,957 and about 135,990 in 2014. Being one of the principle cities in this metropolitan area, it has emerged as one of the business hubs. First it was incorporated into the state in 1785 and it gets its name from General George Rogers Clark. Situated at 36°31′47″N 87°21′33″W Clarksville is located at an elevation of 382 feet above sea level. One can enjoy this height from some parts of the Riverside Drive, with most of the city being at an elevated level. One of the points on the northern part of Memorial Drive reaches about 600 feet too!
Brief History and Current Situation
Clarksville was first settled almost 11,000 years ago by Paleo-Indians. However, all of the other groups and populations that emerged between this period and before the infestation of the Europeans remain unknown. The city has gone through a variety of cultural phases and according to the experts, some of these include Archaic and Woodland along with Mississippian. These people had kept migrating to the city after the river grew wider.
In its later stages, the city of Clarksville started growing more, especially in the 19th century. During this time, there was a need for developing an educational institution here and the Rural Academy was then set up. Later, the Mount Pleasant Academy replaced this institute. Even as early as the 19th century, there were more than 22 stores in the city along with a bakery and even their very own silversmith. It was also during 1820 that many steamboats started coming Clarksville and navigated Cumberland. With them there were different kinds of goods like sugar, fabric, hardware, coffee, etc. They also exported tobacco from here along with flour and cotton along the river.
The town continued to flourish over the years as industries came up in the area along with growth in agriculture and export too. However, catastrophe struck the city on 22nd January 1999, when F3 tornado devastated Clarksville. It not only damaged many buildings including the courthouse, but it also took a huge and long path to Saint Bethlehem. Thankfully, no one was killed or hurt seriously during the calamity. The city got to work soon and recovered. Since then, it has rebuilt itself as a stronger and more resilient city. Some of the tourist attractions in this city include:
Roxy Theatre
Governor's Square Mall
Clarksville City Arboretum
Ringgold Mill
Port Royal State Park, which is a community site and has some amazing paintings)
Historic Collinsville that portrays a picture of the past
Customs House Museum and Cultural Center
L & N Train Station
In 1966, The Monkees sang "Last Train to Clarksville" that became a hit and is also known to refer to the train depot of the city along with a soldier here from the Vietnam War era.
Fort Campbell
Near the city of Clarksville is the military base of Fort Campbell that is close to Kentucky-Tennessee border. It is the 101st Airborne Division and 160th Special Operations Aviation Regiment home. The same had been named after Union Army Brigadier General William Bowen Campbell, who was also the last Whig Governor of Tennessee. This site was chosen around 1951 and completed the same year. It was also the year when the Japanese struck Pearl Harbor. This area became one of the hubs for the army personnel with a total 102,414 acres and with 2,422 officers and 45,198 enlisted personnel.
Since 1958, they also stared hosting their Fort Campbell parachute demonstration team to showcase freefall by the army. Most of the participants were soldiers who volunteered for the same. In 1984, the 101st command group created their own parachute team called "Screaming Eagles".