Miami Military Defense Attorneys
We only represent service members facing military offenses and military administrative proceedings.
(Note: We
do not

represent service members in State or Local court matters.)
Florida Court-martial Defense Law Firm
When You Require a Military Defense Attorney in Miami
We have successfully gone to bat for and cleared US armed forces personnel working around the world. Compare our case experience with other criminal defense counsel.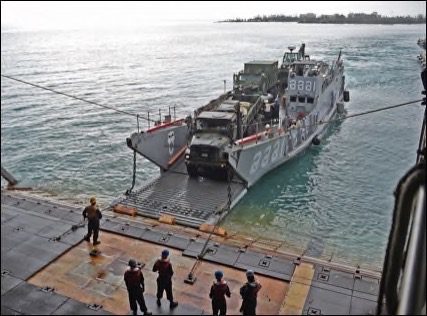 The unrelenting defense lawyers at Gonzalez & Waddington have won a name for fighting for American Military service members at bases such as Coast Guard Base Miami. Retaining the most aggressive defense attorneys can be the difference between having your rights trampled versus winning your case or redeeming your career. Our court martial counsel tenaciously defend American armed forces personnel in both court-martial and administrative cases: Sexual offenses, Death or Injury of an Unborn Child – Article 119a, UCMJ, Wrongful Sexual Contact, Soliciting Commission of Offenses – Article 82, UCMJ, or Noncompliance with Procedural Rules – Article 131f, UCMJ.
For many years our court-martial counsel enthusiastically represents US service members charged with sex crimes, drug use, Maiming – Article 128a, UCMJ, Aggravated Sexual Assault, Title IX Sexual Misconduct Allegations, or Gambling with Subordinate – Article 134, UCMJ. We also defend against other offenses under the Uniformed Code of Military Justice.
Reach out to Our Aggressive Florida Military Criminal Defense Counsel
Miami, Florida Civilian Military Defense Attorneys
Partner Alexandra González-Waddington, has represented hundreds of American US military charged with military crimes and has tenaciously defended some of the most serious war crime cases from the Iraq and Afghanistan wars. Alexandra co-authored three leading textbooks on cross-examination, Pattern Cross-Examination for Sexual Assault Cases: A Trial Strategy & Resource Guide, Pattern Cross-Examination for DNA and Biological Evidence, and Pattern Cross-Examination of Expert Witnesses, published by a leading legal publisher. These books are used by criminal defense lawyers in the USA and globally. In addition, Mrs. Waddington was one of the first defense counsel to serve as a Public Defender for the Augusta Judicial Circuit.
Michael Waddington graduated from Temple University School of Law in Philadelphia, PA, and is a current member of the American Board of Criminal Lawyers, one of the most honored legal groups made up of some of the top criminal attorneys in the country. In addition, some of his cases were made into documentary films, such as "The Kill Team." He also often lectures on criminal defense counsel on trial advocacy. Our experienced Miami military criminal defense counsel will use our training to defend your court-martial or administrative separation (ADSEP) case.
Coast Guard Bases in Miami, Florida
Local coast guard assets include base stations at Miami Beach Air Station, OPA and Locka Airport police units, security and safety teams at Homestead Air Reserve Base, and civil engineering units at South Dade. In addition, military commissars are everywhere in the Miami area, something many retired DoD cardholders regret. Other military exchanges are at Shoppette at the Homestead Base and CGX in Jupiter, Florida.
The Florida National Guard has nine units in Miami-Dade and Broward counties. One of the most important units is the 125th Fighter Squadron of the Florida Air National Guard based in Harb. In addition, the Integrated Support Command Miami supports active and retired military personnel and those in need of special services.
The 96th Air Base Wing is entrusted with support by the Air Armament Center (AAC), responsible for developing, testing, and deploying Air Force weapons supplied to the Air Force and supplied by regular military posts. Air Force Reserve Command 482, located about 25 miles south of Miami, is home to the No. She reports directly to the 10th Air Force Station, where F-16 aircraft, pilots, and supporting personnel are immediately ready for deployment worldwide.
The area, which covers many Coast Guard facilities in the southeastern United States, includes six sector sites from Charleston, South Carolina to San Juan, Puerto Rico, and five flight stations in Georgia and the US Virgin Islands. In addition, the US Coast Guard base in Miami Beach is located near the US Coast Guard sector and is the only Coast Guard airbase in Miami.
Employees assigned to the 7th District headquarters have office space and access to the nearby Miami Beach Coast Guard base and facilities on Causeway Island. As one of the largest US Coast Guard air bases, Clearwater Coast Guard is responsible for airspace over the waters of Florida, the Caribbean Basin, and the Gulf of Mexico.
The rooms are spacious and comfortable, and their prices are based on rank, grade, customs status, room size, and location. Airmen of the United States serving in the sea go on duty to train rigid and rotary plane trainers and land-based simulators at Naval Air Station NAS Pensacola, Florida. Here are the military bases in Florida, with a brief description that everyone can enjoy.
This naval base in Orlando is one of the smallest in the United States. The USCGC Bernard C. Webber, named after US Coast Guard Bernard Webber and five other ships of its class, is based in Miami, Florida. This base is located in Myrtle Grove on 600 acres and also houses the Center for Information Warfare Training (CIWT) for the US.
Hard-hitting Miami, Florida Military Lawyers
The Coast Guard Loads more than two tons of Cocaine off Miami Beach The Coast Guard crew Tampa took over two tons of cocaine from a Miami Beach base on Tuesday. Man missing after fall off Florida dinner cruise. After dinner, a man has fallen overboard on a cruise ship off the US Gulf Coast and has not been found. MIAMI – The Florida Coast Guard ended its search Sunday for a missing man after a Good Samaritan located him in the waters off Miami's Marine Stadium.
The United States Coast Guard is our nation's oldest continuous maritime rescue service, responsible for law enforcement, navigation, maritime safety, search and rescue, and oceanographic research in peacetime. As district commander, he is responsible for Coast Guard operations in the southeastern United States and the Caribbean Basin, including Florida, Georgia, South Carolina, Puerto Rico, and the United States Virgin Islands.
The contributions you have made in South Florida are further evidence of the strength and flexibility of your service. Some of you may not be old enough to remember or remember the Great South Pacific Invasion of World War II. Still, it was coastguards who piloted the landing boats on some of the most dangerous missions of the war—inspired by a good example you set in the South Florida Task Force by your work. As a result, our Coast Guard created 12 more Task Forces across America to intensify the fight against organized crime and illegal drug trafficking.
The Miami Beach base serves as the only DCMS port of call to support Coast Guard operations in the 7th Coast Guard District. It stands shoulder to shoulder with our operational partners to ensure the American public is provided professional, responsive, and cost-effective services. The mission of USMEPCOM Miami MPS is to process individual recruitment and training into the armed forces based on DoD-approved standards for peacetime mobilization. Base Miami Beach is committed to providing our stakeholders with integrated mission support and world-class customer service.
The major expansion of the first Miami International Master Airport in 1939 began when it was commissioned as Naval Air Station Miami (NAS Miami) in 1940. It had an urban hangar for US Naval airships and a mast at Miami's municipal airport (now an American airport). It existed as a separate facility from the Naval Reserve Air Base on its land, later incorporated into NAS Miami. In 1962, the rest of the former NAS Miami property and part of the US. Coast Guard Reserve was transferred to Dade County and transferred to OPA Locka Airport.
In 1965, the Miami Coast Guard relocated its flight operations from its dinner-key facility to the new airport and relocated to the site, using a former naval hangar, associated airlines, and several outbuildings.  He was promoted to head of planning and operations of the Directorate for Planning, Training, Mobilization, and Security of the Vicenza Garrison of the US Army in 2008 and became Director of USAG-V (DPTMS) in 2009. Indeed, the US Coast Guard has more pilots and skippers and a higher proportion of pilots in its officer corps than any other US military service, including the Air Force.
Miami, Florida Court-martial Attorneys
Our experienced court-martial lawyers at Gonzalez & Waddington use their experience to put together a powerful, aggressive defense against criminal accusations in federal, military, and state courts. Our experienced criminal defense attorneys at Gonzalez & Waddington will arrange free counseling to discuss your allegations in detail and explain how they will fight your case, which is different from most military attorneys. Use the contact form contact our aggressive court-martial attorneys at Gonzalez & Waddington for legal advice. Call to speak to our unrelenting civilian military defense counsel at Gonzalez & Waddington.
Click here for: Closing Arguments Examples
Civilian defense attorneys at Gonzalez & Waddington will handle your case from start to finish. Dedicated and unyielding military lawyers at Gonzalez & Waddington provide worldwide representation. We provide you with the personal attention you need to fight for your freedom and rights in these stressful times. Our ferocious civilian defense counsel at Gonzalez & Waddington have experience of crimes committed in the military.