Court Martial Lawyer in Coast Guard Air Station Miami, FL
Our court-martial defense lawyers have successfully defended military personnel worldwide.

Coast Guard Air Station Miami Military Defense Lawyers
The aggressive military defense attorneys at Gonzalez & Waddington have earned a reputation for defending military personnel at Army, Navy, Marine Corps, Navy, and Coast Guard installations worldwide. If you are stationed in Coast Guard Air Station Miami, FL and are under investigation for a military crime, then hiring the most hard-hitting court-martial defense lawyer can be the difference between losing your career and family versus winning your case or redeeming your career. Our court-martial defense attorneys defend Coast Guard Air Station Miami, FL service members in both UCMJ and administrative matters to include representing service members accused of sexual assault, robbery, and other offenses under military law.
Our criminal defense attorneys defend false accusations of rape, child abuse, and sexual assault under Article 120 UCMJ, 120b UCMJ, and 120c UCMJ.
Unlike most civilian court martial attorneys or your assigned military counsel, pleading guilty is not something we do often. We compel the military to prove their case beyond a reasonable doubt. We take almost every case to trial and fight the allegations in front of a jury.
Our military court-martial results speak for themselves. The accused military service member and his or her desired outcome is our main concern. Our military defense lawyers maintain lighter caseloads than the typically assigned defense lawyer so that we can concentrate on every case individually. Your case will not be outsourced to a random attorney and we will not intimidate you into pleading guilty at the eleventh hour. Our military defense lawyers have contested military court-martial and administrative separation cases in the U.S. and globally.
Coast Guard Air Station Miami, FL Court Martial Attorneys
Our high-powered military defense lawyers will use our history to defend your court-martial or administrative separation case in Coast Guard Air Station Miami, FL.
Call today to consult with an experienced military lawyer.
Service members stationed in Coast Guard Air Station Miami, FL deserve the best military defense attorneys possible to represent them at their court-martial or administrative separation (ADSEP) hearing.
If you or a family member are stationed in Coast Guard Air Station Miami, FL and are accused of a UCMJ offense such as sexual assault or if you are facing an administrative discharge, Article 15, show cause board, letter of reprimand, then call our court martial lawyers right away.
Click here for military law resources: UCMJ (2015) – JAA Inn of Court
Coast Guard Air Station Miami, FL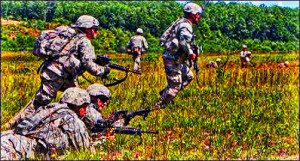 There are a lot of questions that come up when you're in the military and you are trying to work through or take care of any problems, especially if it has to deal with criminal defense and criminal cases. You will want to be sure that you are being well taken care of when you hire a lawyer for your needs. You want to work with someone that is familiar with martial law and who will strongly defend your rights. That's where Michael Waddington can help. He is familiar with a number of military bases, including Coast Guard Air Station Miami, and he can give you the assistance and powerful defense you need when it comes to your criminal case.
Information Related to the History of Coast Guard Air Station Miami, United States
During the 1920s, there were a lot of concerns related to Germany and what was going on overseas. Glenn H. Curtiss had been trying to get a plot of land in Miami for a number of years so that it could be used as a Naval Reserve base, but there were a lot of questions that had to be answered and worked through. In the late 1920's, those things were finally resolved and the area was finally leased to the Navy. It became a Naval Reserve training base for aviation purposes and drills that were vital to the Navy during that point in time.
In 1932, the Navy needed more room, and they ended up renting part of the Opalocka airport. They put together a mast so that the USS Akron, an airship filled with helium, could moor there. As you likely know, the Akron crashed in 1933, and had stopped in this area before they ended up crashing in April on their way across the ocean. It was also supposed to be a stop for Amelia Earhart when she was going to circumnavigate the globe during 1937, but a navigation mistake ended up causing Earhart to land at a different airport.
Modern Operations Occurring at Coast Guard Air Station Miami
Coast Guard Air Station Miami is a unique location because it is the only DCMS touch point in the 7th Coast Guard District. This means that there are only a couple of places where people in this district can have access to the Coast Guard, and this is one of the main ones. That means that those who are stationed there have a lot of responsibility when it comes to taking care of the area and dealing with various other maritime issues that may arise. They work hard to ensure that they are responsive and that they meet the needs of those that they are there to support. The command staff is also located in the county, making it much easier for those on base to determine the needs of the area in which they are in.
Ready to Help You, No Matter What You May Need
If you are currently, or have ever, been stationed at Coast Guard Air Station Miami, then there are a lot of considerations that you will have to make when you're working through a criminal case. By having a lawyer that you can trust and that understands the service because of being in it, you can feel confident that your case is in good hands and will be taken care of appropriately. Michael Waddington has years of expertise assisting those who have been in the world of the military and will ensure that you are taken care of. Contact the office today to learn about your options and to determine how you want to move forward with the case that you are dealing with.