Report Finds No Sexual Assault
Investigator Doesn't Back Court-Martial for Midshipman
By Matt Zapotosky
Washington Post Staff Writer
Tuesday, May 20, 2008; B03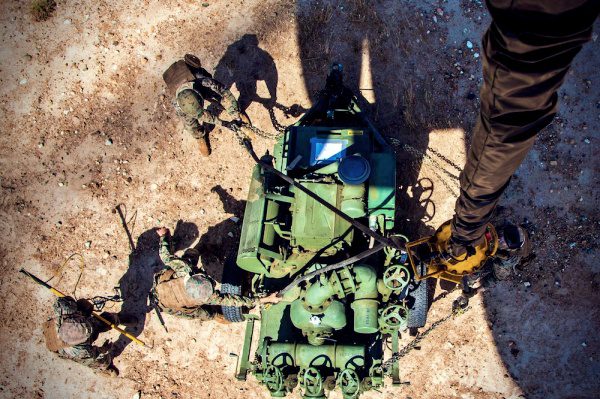 The U.S. Naval Academy junior accused of raping a female midshipman in her dorm room might have acted in a way unbecoming an officer, but what he did was not sexual assault, an investigating officer concluded in a report released yesterday.
The 22-page report, written by Lt. John E. Clady, recommends that M.C., face disciplinary procedures but not a court-martial. The report was sent to Vice Adm. Jeffrey L. Fowler, the superintendent of the Naval Academy, who ultimately will decide what disciplinary procedure M.C. will face.
The report, akin to a civilian grand jury recommendation, is "under review," said Judy Campbell, a spokeswoman for the Naval Academy. She said she did not know when Fowler might reach a decision.
M.C., who is still enrolled at and attending the Naval Academy, had been accused of raping a female classmate in her room in Bancroft Hall early on Oct. 14. At a hearing last month, the woman testified that M.C., whom she had considered dating, had been drinking the night before and came to her room three times in the early-morning hours. On his third visit, she said, he pinned down her arms and raped her.
The Washington Post does not identify possible victims of sexual assault.
The investigating officer's report said there was "a lack of physical evidence to support" the woman's allegations of rape, and her roommate's testimony contradicted parts of her story. Forensic examinations of M.C.'s underwear showed evidence of the woman's DNA. No sperm, semen or DNA were found in vaginal swabs or on the woman's shorts, sheets or blankets. Further examination found no vaginal bruising or swelling.
The woman's roommate testified that she saw the pair kissing earlier and heard a discussion of their relationship but no signs of a serious struggle.
"If this case were to proceed to trial, the Government would be faced with putting on a case with almost a complete lack of physical evidence to support the most serious offenses charged," the investigator's report states.
The report recommends that M.C. face administrative punishment for engaging in consensual sexual relations with the woman in the dorm when her roommate was there, being drunk and disorderly, and sending the woman a digital photograph of his penis at her request. The report, which makes no recommendation on actual punishment, also faults M.C. for being absent from his place of duty and unlawfully entering the woman's dorm room.
"Despite there being sufficient evidence to go forward with a court-martial for the less serious offenses . . . the seriousness of the offenses does not rise to the level for adjudication at that forum," Clady's report says.
The academy's punishments could range from extra marching to expulsion from school, Campbell said.
M.C.'s lawyer and family members reacted with guarded optimism to the report, praising Clady's thoroughness and urging the Naval Academy superintendent to follow the recommendation that M.C. not face criminal charges.
"I'm hoping, I'm praying that he's fair and takes the report into consideration," said Rosa M.C., 47, Mark M.C.'s mother. "It's the truth. Mark really didn't do anything."
Michael Waddington, Mark M.C.'s lawyer, said he was not surprised by the report, which was in line with the hearing last month.
"The ball's in their court right now," Waddington said. "All the family's asking for is for him to get a fair shake."