This story was reported on by:

Alleged victim's roommate was 12 feet away and didn't notice anything amiss
By EARL KELLY, Staff Writer
April 23, 2008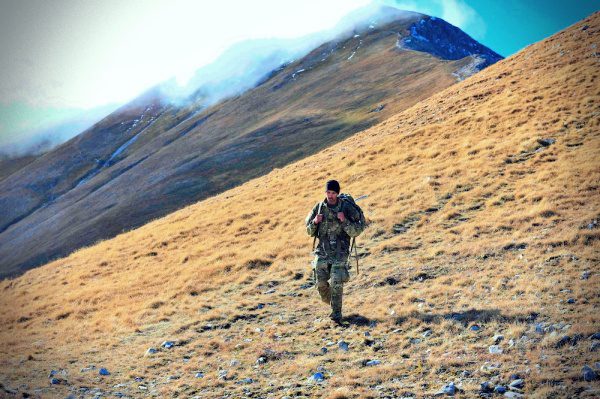 WASHINGTON – An intoxicated Naval Academy upperclassman raped a female midshipman in her dorm room one night in October, the alleged victim testified at a hearing yesterday.
But, defense attorneys brought out that the woman was unable to remember details of the alleged crime and had a history of flirting with the midshipman before the incident. Also, the woman's roommate was in bed only about 12 feet away from the alleged assault, but testified she did not witness anything amiss when the alleged crime took place.
The alleged victim testified that Midshipman 2nd Class M. C., a junior, came back from an evening on the town with his roommate and entered her room.
"He was drunk and he was very forceful," the woman testified.
She said she and Midshipman C., who was in the same company, were friends and had flirted before the alleged events. They had discussed starting a romantic relationship, she said, and had even discussed the need for one of them to transfer to another company in keeping with the academy's rule against dating by mids in the same company.
The alleged victim said Midshipman C. came to her room at least three times in the early hours of Oct. 14, after she was in bed.
They talked during his first visit, she said, and on the second trip he "pulled me into a kiss. I tried to pull away from him."
"I told him to go take care of his (intoxicated) roommate," she said. "I was trying not to be a bitch or anything – this was a guy I liked."
On his third visit, the woman said Midshipman C. climbed on top of her, pinning her down and touching her private areas.
Afterward, he forced her into having intercourse, she said.
"I was telling him to get off of me," she said.
When prosecutor Navy Lt. Justin Henderson asked at one point about details of the alleged assault, the woman became defensive and snapped, "He raped me – what do you want me to say?"
The woman testified that Midshipman C. told her if she didn't consent, he would rape her roommate, who was sleeping in the same room.
He continued to force himself on her, she said, but then quit having sex. He was angry and jumped out of her bunk and started kicking and shoving objects, including a desk chair.
The woman's roommate testified that she was in her bunk while the alleged rape took place, but didn't notice anything untoward going on.
She said she awoke at one point to find the alleged victim and Midshipman C. discussing a possible romantic relationship, which was something they had talked about before.
The roommate testified that mids frequently have sex in Bancroft Hall, even though it is against academy rules.
The defendant's civilian attorney, Michael Waddington, said a rape examination conducted only a few hours after the alleged event revealed no DNA evidence in the alleged victim.
There was DNA belonging to Midshipman C. and the woman on his shorts, however.
"This case is anything but conclusive; this case comes down to … the credibility of witnesses. The (victim) has credibility problems," Mr. Waddington said, noting that the accuser became defensive and vague when asked to testify about details of the alleged attack.
The investigating officer, Navy Lt. John Clady, admonished the woman several times to answer questions fully.
"You remember a lot, but then you forget a lot, too," he said.
Mr. Waddington said the woman was "trying to embellish" and make the accused "look like some kind of psycho-sexual predator"
Instant messages between the alleged victim and Midshipman C. were not read in open court but consisted of "boyfriend-girlfriend chit-chat about hooking up," Mr. Waddington said.
A week before the alleged assault, Midshipman C. allegedly sent the woman a photo of his genital area taken with his camera phone. Because of that incident, prosecutors have charged Midshipman C. with conduct unbecoming an officer.
Prosecutors have taken the unusual step of charging Midshipman C. with making a false statement because the account given to Naval Criminal Investigative Service investigators differed from that given by the accuser.
"That is the first time I have ever seen that," said Mr. Waddington, a former Army JAG officer who specializes in military law. "That is completely unacceptable."
Mr. Waddington also said NCIS investigators interrogated Midshipman C. for about five hours and violated military regs by not taping the interview.
When questioned about the interrogation, Special Agent Frank O'Donnell, cited police confidentiality and declined to provide the number of the NCIS manual he relied on for conducting the interrogation.
Prosecutors declined to be interviewed, according to the Naval Academy.
Yesterday's hearing was the military equivalent of a civilian grand jury investigation, and the investigating officer, Lt. Clady, will make non-binding recommendations to academy Superintendent Vice Adm. Jeffrey L. Fowler. Adm. Fowler will decide whether to pursue charges or handle the matter administratively.
Midshipman C. is charged with rape and with being absent without leave, because he was not in his assigned place on the night of the alleged assault. He also is charged with sexual assault, breaking and entering, indecent conduct, drunk and disorderly conduct and making a false statement.
In an unrelated matter, the academy is considering an investigating officer's recommendations in the case of Midshipman 1st Class Michael S. Pollard, who is accused of having child pornography on his computer. An academy spokesman said the superintendent has received the investigating officer's recommendations and is reviewing the matter.
In the C. case, having sex in the academy's dormitory could result in the midshipman's dismissal even if charges are not pursued.
In 2006, Navy quarterback Lamar S. Owens Jr. was accused of raping a female midshipman in her room. The academy acquitted him of the rape charge but found him guilty of conduct unbecoming an officer and violating a direct order. The academy dismissed him and the Navy ordered him to repay roughly $90,000 for his education.