Aggressive Harrisburg, PA Military Defense Attorneys
When You Need a Court Martial Lawyer in Harrisburg, PA
Our defense lawyers have successfully represented military personnel worldwide.

The hard-hitting defense lawyers at Gonzalez & Waddington have gained a reputation for defending military members at military installations worldwide. If you are stationed in Harrisburg, PA and are accused of a military offense, then having the most hard-hitting military defense attorney can be the difference between having your rights trampled versus winning your case or redeeming your career. Our criminal defense attorneys represent Harrisburg, PA service members in both criminal and administrative matters to include representing military service members accused of sex assault, robbery, and other crimes under military law.
This film is a great example of why you need to retain the best military lawyers possible.
Our criminal defense attorneys defend false accusations of rape, child abuse, and sexual assault under Article 120 UCMJ, 120b UCMJ, and 120c UCMJ.
Unlike most civilian military criminal defense attorneys or your assigned military attorney, pleading guilty is not something we do often. We compel the military to prove their case. We take just about every case to trial and fight the allegations in front of a panel.
Our military court martial outcomes speak for themselves. The accused military service member and his or her desired outcome is our principal concern. Our defense attorneys maintain smaller caseloads than the usual appointed military defense lawyer so that we can focus on every case separately. Your case will not be outsourced to a third party and we will not intimidate you into taking a dive at the eleventh hour. Our military criminal defense attorneys have successfully fought military court martial and ADSEP cases in the United States and around the world.
Harrisburg, PA Court Martial Lawyers
Our experienced military defense attorneys will use our experience to fight your court martial or administrative separation case in Harrisburg, PA.
Call today to consult with a hard-hitting court martial attorney.
Service members working in Harrisburg, PA deserve the best military lawyers possible to defend them at their trial or administrative separation proceeding.
If you or a family member are stationed in Harrisburg, PA and are accused of a UCMJ offense such as sex assault or if you are dealing with an administrative separation, NJP, elimination board, letter of reprimand, then contact our court martial defense lawyers today.
Click here for legal resources: MCO P5800.16A: LEGADMINMAN – Court Martial Trial Practice Blog
Harrisburg, PA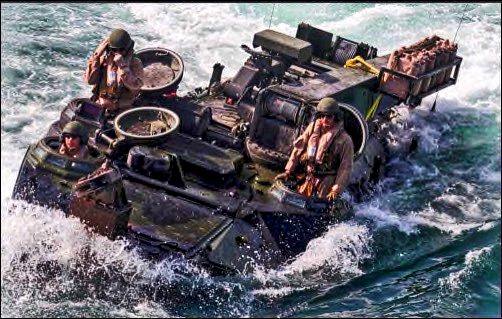 When we talk about the state of Pennsylvania, the most common city names that come to mind are Pittsburgh and Philadelphia, few would know that the capital of Pennsylvania is Harrisburg. Located in the north-eastern part of the US near Susquehanna River, Harrisburg enjoys extreme weathers during summer and winters. Summers can be really hot with July being the hottest month and the average temperature is excess of 30C. Spring and fall seasons are quite pleasant.
Winters can be harsh, with temperatures below freezing on some days, and there can be moderate to heavy snowfall. Harrisburg is one of the biggest cities in Pennsylvania State and it has a population of roughly around 50,000. Harrisburg-Carlisle Metropolitan Area figures in top 5 largest metropolitan areas in the state with more than half a million population that has been steadily increasing. In matter of size, Harrisburg has an area of approximately 30 square kms, of which around two-third is land area and rest is water.
Key Highlights of Harrisburg
Harrisburg has contributed fair share in the American history. Notably, it played a significant role in the American Civil War and the Industrial Revolution. It is believed that the Native Americans were the first inhabitants of this place and they had settled there more than 5000 years ago. The history registers that Captain John Smith was the first person of European descent to establish contact with the Native Americans in Susquehanna Valley in the early 1600.
The early 19th century saw Harrisburg emerge as a major Industrial town. It's industrial growth and recognition was spurred by the construction of Pennsylvania canal and the Railroad. Transport is a necessary ingredient in the economic development of any city, needless to say the canal and railroad contributed heavily in changing the economic fortunes of the city. The city became a dominant player in steel and iron industry.
These industries provided a steady and sustained economic growth for most part of the 19th century. After the First World War, the city of Harrisburg saw an economic downturn with its economic status steadily declining and industrial prowess dwindling. Since 1980s, much of the economic status has been on a path to recovery with service-oriented companies like health-care playing a significant part in its revival.
During the American Civil War, Harrisburg served as a major training center for the troops. With its well-established water and rail transport system it was certainly the envy of many, and it led to its invasion by rival armies during the 19th century. Harrisburg was also a major hub for the escaped slaves where they were sheltered before being transported to other safer havens. Harrisburg is home to many museums, parks and many other tourist attractions. No doubt, a lot of people flock to this city during milder weather months.
People visiting this city can enjoy visiting many places like Market Square in the Downtown area, Pennsylvania State Capitol, National Civil War Museum, Metro Bank Park, Fort Hunter Mansion and Park, Walnut Street Bride, Susquehanna River, Wildwood Park and many others. One can also enjoy the annual farm show, annual outdoor sports show and the auto among many other.
There is a plethora of educational opportunities for the residents of Harrisburg. At the basic level, the city has great infrastructure for public and private schools. Many higher educational institutions and libraries serve the city. To name a few, it has Dixon University Center, Harrisburg Area Community College, Harrisburg University of Science and Technology etc. Despite many educational institutions the city has a lower rating in academics as compared to many other cities of comparable size and stature.
Military Details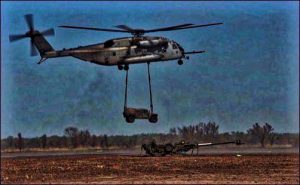 Harrisburg-Carlisle metro area is home to one of the oldest army bases in the US. Having seen and played an active role in the American Civil War, the Harrisburg-Carlisle military base was a natural outcome to fortify the place and combat any invasion. Apart from the Civil War, it was a scene of intense military activity during the Whiskey Revolution in the late eighteenth century. The then President George Washington made a personal visit to the troops there. The base also served as an important army needs center during the First World War.
The base was further expanded and modified after the World War 1 with the construction of General Hospital and rehabilitation center. The growth of the base also saw the establishment of Medical Field Service School and six other army schools as the need of education for the army recruits was greatly felt. In the early 1950s, the Harrisburg-Carlisle barracks witnessed the relocation of U.S. Army War College from Washington to its base. The college was established in 1903 and it was a training institute for higher officers and boasts of many eminent and elite graduates including even one of the former presidents – Dwight D. Eisenhower. Since then the college has grown steadily and continues to provide education and leadership to higher officers. The barracks became a candidate for closure in the early 2000s but fortunately it still remains operational and continues to serve to the army needs.